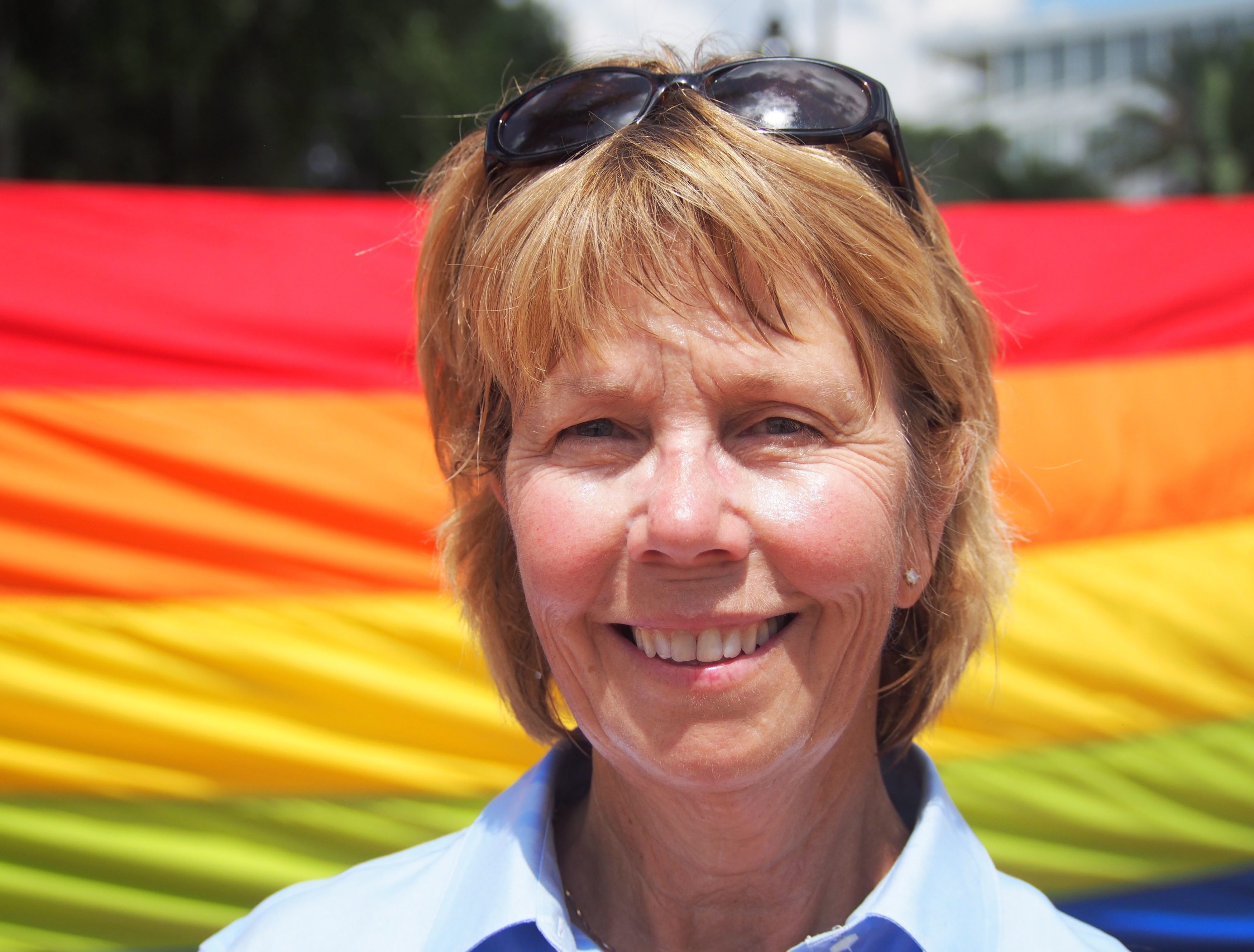 Democratic Florida House candidate Beth Tuura blasted her primary opponent Henry Lim Wednesday following reports he had been arrested last year for carrying a loaded gun into a federal building.
On Monday Lim, an Orlando-based immigration lawyer, acknowledged to FloridaPolitics.com that he had forgotten he was carrying a Beretta .32-caliber handgun in his briefcase when he entered the Miami U.S. Citizenship & Immigration office on Nov. 16. He was arrested for carrying a concealed firearm [it was loaded with a bullet in the chamber and the safety off] but no charges were pursued against him. The case was dropped a few weeks later.
In a blistering statement she issued Wednesday, Tuura said Lim suffered a telling lapse in judgement that day that makes him the wrong candidate to carry gun issues into the Florida Legislature, especially from Orlando.
"Henry Lim broke federal law and put real lives at risk when he carried a loaded weapon into a federal building," she declared. "His carelessness and poor judgment demonstrates he is not the leader we need to prevent gun violence and confront Rick Scott and the NRA."
Like many Democrats, especially those from Orlando in light of the massacre at the popular gay nightclub Pulse, Lim has called for restrictions on guns, and increased background checks in particular. He also said he is a gun owner who had a concealed weapons permit for his own protection [the permit had expired at the time of his arrest] and is a believer in 2nd Amendment rights.
Tuura said he's shown he's got the wrong frame of mind.
"On June 12, 49 members of our community lost their lives at Pulse nightclub because of our state's failure to adopt commonsense gun violence prevention measures," she continued. "Our community needs a leader in Tallahassee with the judgment and passion to take on the entrenched gun lobby to achieve commonsense reforms. I will be that leader."
Tuura, an independent television producer, and Lim are in a three-way Aug. 30 Democratic primary race with lawyer Clinton Curtis. The winner would face Republican incumbent state Rep. Mike Miller in November.
"As a lesbian woman running to represent the district where the Pulse massacre took place, these 49 victims and their families affect me deeply," Tuura said. "They are my motivation to secure universal background checks, prevent violent offenders from obtaining firearms, and ban military-style assault rifles.
"Lim's illegal and reckless behavior demonstrates he is unable to follow the lax gun laws already in place, and that he cannot be trusted to advance the Democratic values my campaign is fighting for every day in Florida," Tuura concluded.
Lim also has expressed strong personal connections to the Pulse victims, saying his law firm provided pro bono services.
And on Tuesday he called himself "a leading advocate for commonsense gun safety reform."
"Gun owners like myself know that sensible gun safety policies make us all safer," Lim stated in a news release addressing last year's arrest. "To protect our communities, we must pass a ban on military and assault-style weapons, limit gun magazine capacities, and close the private sale loophole.
"I have witnessed firsthand the devastating impact on our community of our Legislature's failure to act. Our Republican opponent was speaking against the need for a special session or even discussing our gun laws, while dozens of volunteer attorneys like myself were providing free legal aid to the families and victims of the Pulse massacre," he continued. "For the sake of our families, our neighbors, and our children, I will not stop fighting until we pass commonsense gun safety policies in Florida."