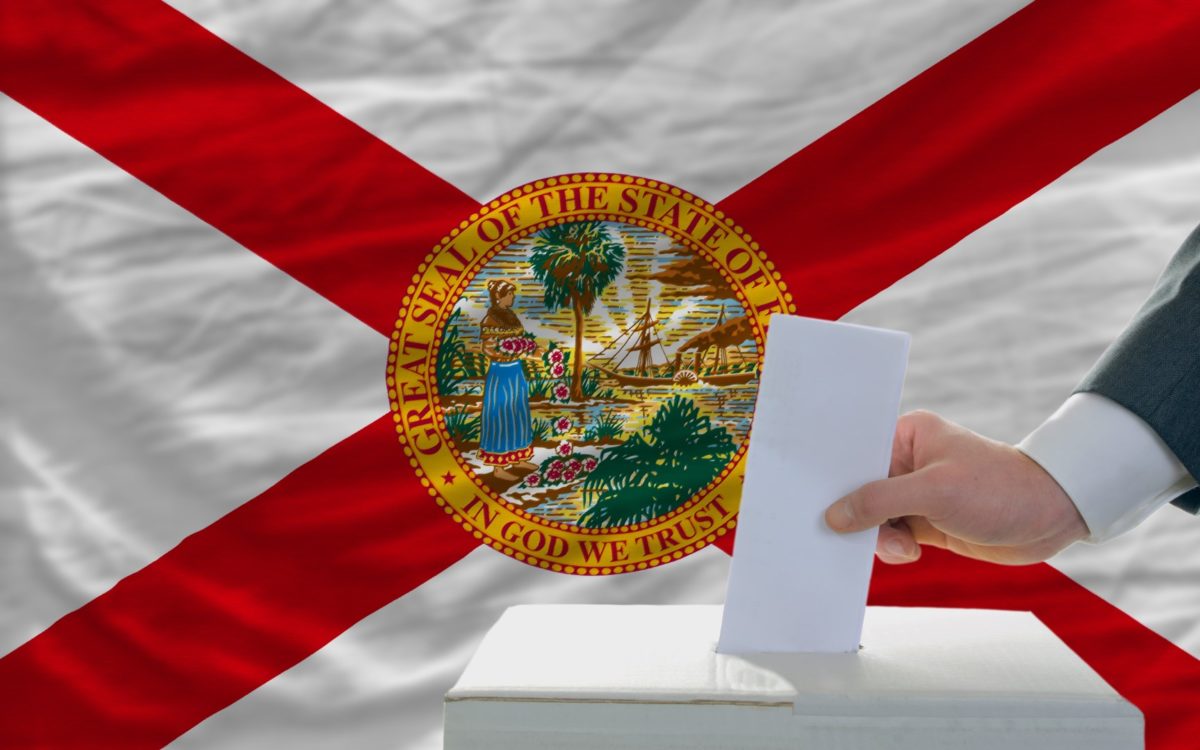 I will be paying attention to a lot of things during Tuesday's primary election. The weather, however, will not be high on the list.
Even with storms in Tuesday's forecast, it may not affect the turnout that much.
As of Sunday, voters cast nearly 104,000 ballots in Hillsborough County for the primary election, either by mail or at early voting events like Sunday's "Souls to The Polls" gatherings at two Tampa locations.
As of late afternoon, there were 3,267 votes cast at either the C. Blythe Andrews, Jr. Public Library or the West Tampa Branch Library.
"That's a tremendous turnout," Hillsborough elections supervisor Craig Latimer said. "I've said that Election Day is the last day to vote, not the first."
Latimer is a relentless champion of early voting, especially by mail. People have been listening. At last count, more than 76,000 ballots had been returned by mail. That could make a huge difference in a primary when bad weather is predicted.
"We've been talking about this (weather possibility) for a week now," Latimer said. "Regardless of the weather, though, a lot of people have already voted."
MARCO NEEDS A BIG WIN
People will be closely watching what Marco Rubio does in his Republican Senate primary race against upstart (and Rick Scott favorite) Carlos Beruff.
Rubio will win, of course — few people doubt that. He needs a landslide, though. A Mason-Dixon Polling & Research survey last week showed Rubio with 61 percent to 22 for Beruff.
That indicates an easy win and Rubio needs that. Anything less could be viewed as a caution flag about his electability in November. Rubio hasn't been hitting the trail much in these final days, indicating he is comfortable with his position now.
KEEPING IT LOCAL
Veteran Hillsborough County pol Jim Norman, whose promising career in the Florida Senate was sidetracked over questions about a land transaction involving his wife, is in a fight for his political life.
He is hoping to return to the county commission, where he served 18 years before being elected to the Senate in 2010. His Republican primary opponent, Tim Schock, won the endorsement of the Tampa Bay Times, which declared, "This one is an easy call."
Another political future hanging in the balance is that of outgoing Hillsborough Commissioner Kevin Beckner, who has gone all-in to defeat Democratic icon Pat Frank in their primary for the county clerk of courts office.
Beckner won praise for his work in two terms on the county commission, but has raised eyebrows by going negative on the venerable Frank — including bringing her age (she is 86) into the game. Should Beckner lose, he may have a lot of making up to do with Hillsborough Democrats.
Lastly, keep an eye on Hillsborough school board races involving incumbents Cindy Stuart and Susan Valdes. They were two of the so-called "Gang of Four" (a really unfair moniker) that voted to oust Superintendent MaryEllen Elia in January 2015.
Those opposed to the move, including Tampa Mayor Bob Buckhorn, vowed revenge at the ballot box.
Here's their chance.
FINALLY …
This admission from Ed Narain, Democratic candidate for Senate District 19.
Narain was making the rounds Sunday at a "Souls To The Polls" event in east Tampa. It's worth remembering that in 2012, Republicans tried to limit these traditional events that remain popular in the African-American community.
"We should be trying to make voting easier," Narain said. "Early voting makes sense, especially in the digital age. I love to vote by mail, but these days I still need to bring my ballot to the polls on Election Day."
Can't miss those last-chance opportunities to meet with the voters.