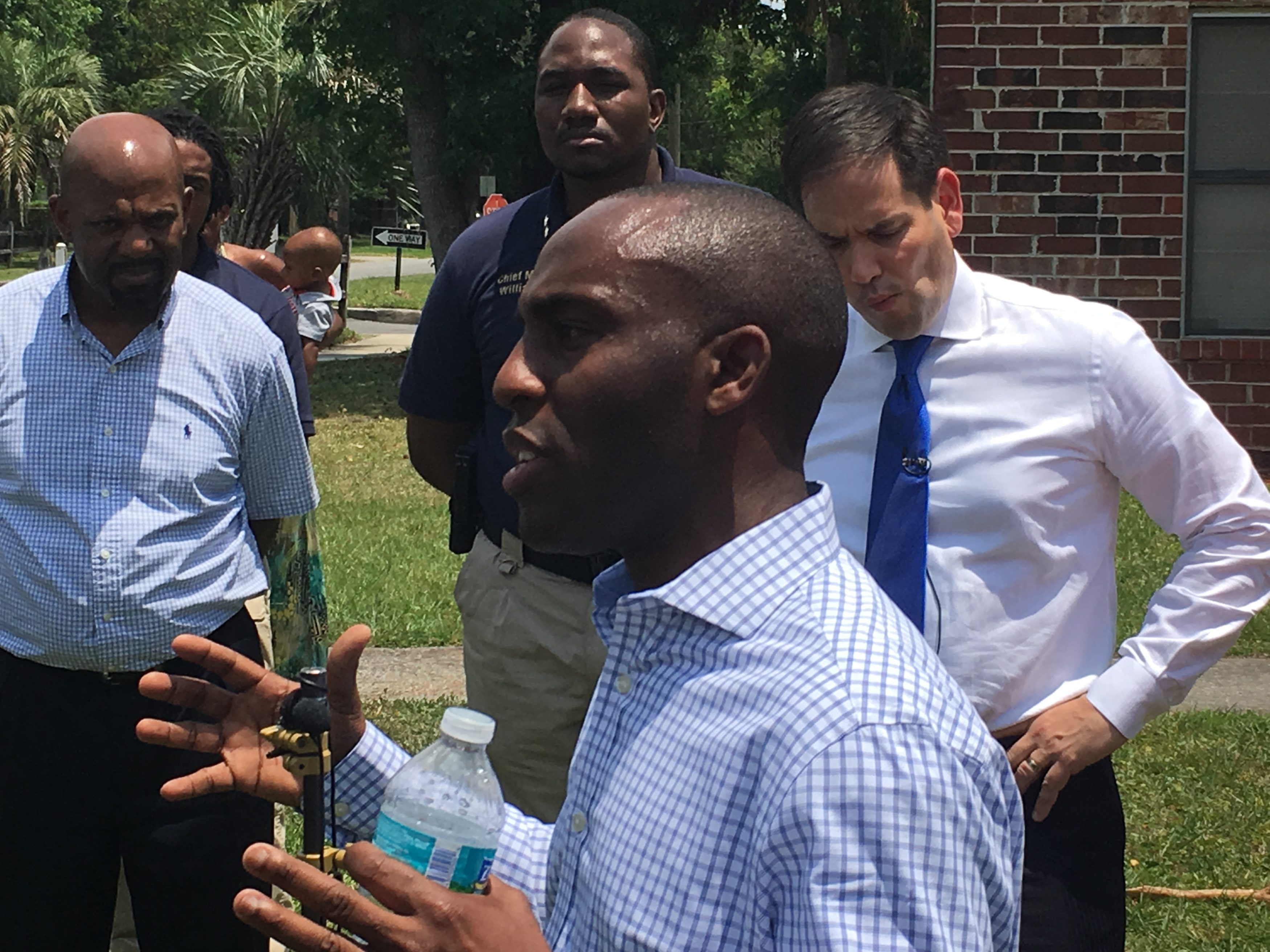 Jacksonville has well-documented blight issues: so well documented, in fact, there was a city council special committee to deal with that issue alone.
Though legislation was passed earlier in 2016 regarding the city's inventory of 436 tax-reverted parcels, the reality is that the number of properties with active liens on them dwarf that.
Liens can be imposed for nuisance abatement, such as board-up issues; they can also be rolling fines related to code enforcement.
Tens of thousands of properties have active liens on them. And city officials discussed how to resolve those issues in a meeting Wednesday.
One suggested solution: batch foreclosures, a process which had been in effect in the previous decade, but has ceased in the interim.
Councilman Garrett Dennis, a former chairman of the blight committee, and whose district on Jacksonville's Westside is rife with absentee-owned properties in disrepair and even states of apparent abandonment, believes batch foreclosures should be one of the "tools in the toolbox" to deal with blight issues.
"We can't just not do anything," Dennis said, as "communities are continuing to decline."
Councilman Scott Wilson, the current chair of the Neighborhoods committee, is likewise "very interested in repurposing properties" in his district on Jacksonville's Southside, which has some of the most economically challenged census tracts found in the city.
However, there are challenges that could preclude batch foreclosures as a silver-bullet solution to endemic decay and decline.
One such challenge, according to Jason Teal of the general counsel's office, is that these foreclosures can't be imposed on owner-occupied residences.
Another such challenge identified by Teal is the possibility of liens superior to the claim of the city.
Such liens "could be a red flag," putting Jacksonville "on the hook for satisfying the lien."
While there are examples of properties where that would be worth it, such as a blighted property adjacent to a city block, such determinations would require case-by-case evaluation.
Still another potential challenge is whether someone is going to bid on the property, taking it off the city's hands and absolving the city of maintenance costs and potential risks.
Without a bidder, said Teal, "the city is stuck with a derelict property we'd have to maintain."
In the last decade, HabiJax acquired properties with an eye toward redevelopment, but the outfit's "eyes were too big for its stomach," and HabiJax couldn't turn around the properties it acquired. HabiJax, beset by cash flow issues, faced the dread specter of delinquent taxes.
Another potential issue from previous times that Teal spotlighted; if there is no clear title on the property, the "true owner" could take the property back.
Despite those issues, Dennis was resolute.
"If we don't do anything, we still have blighted properties" and associated costs, the councilman said.
"We can't just stick our heads in the dirt and pretend this isn't an issue. I hear it when I talk to zone commanders in my district," Dennis said, about the largely vacant properties that are nexuses for crime.
"If we're in a posture where we can repurpose … even if just vacant lot[s] and we're maintaining grass," Dennis said, the solution is better than the problem.
Of course, Jacksonville is a place where city government was cut to the bone years back, creating unintended consequences for solutions.
One such consequence would be the enforcement burden created for the general counsel's office.
Neighborhoods head Kim Scott noted that in Detroit, where the land bank concept has been used most aggressively to deal with blighted properties, the city has 12 dedicated lawyers for the purpose.
Jacksonville's office of general counsel doesn't have 12 lawyers with nothing else to do.
A conservative estimate of how many additional attorneys would be needed: five to 10, were this initiative to take hold citywide.
Trying out the process in one affected neighborhood could be a potential solution. This concept may be discussed further in a special council committee in the coming months.
Whether it is or not, the problem of vacant and blighted properties, and associated crime, still remains. And still requires a solution.