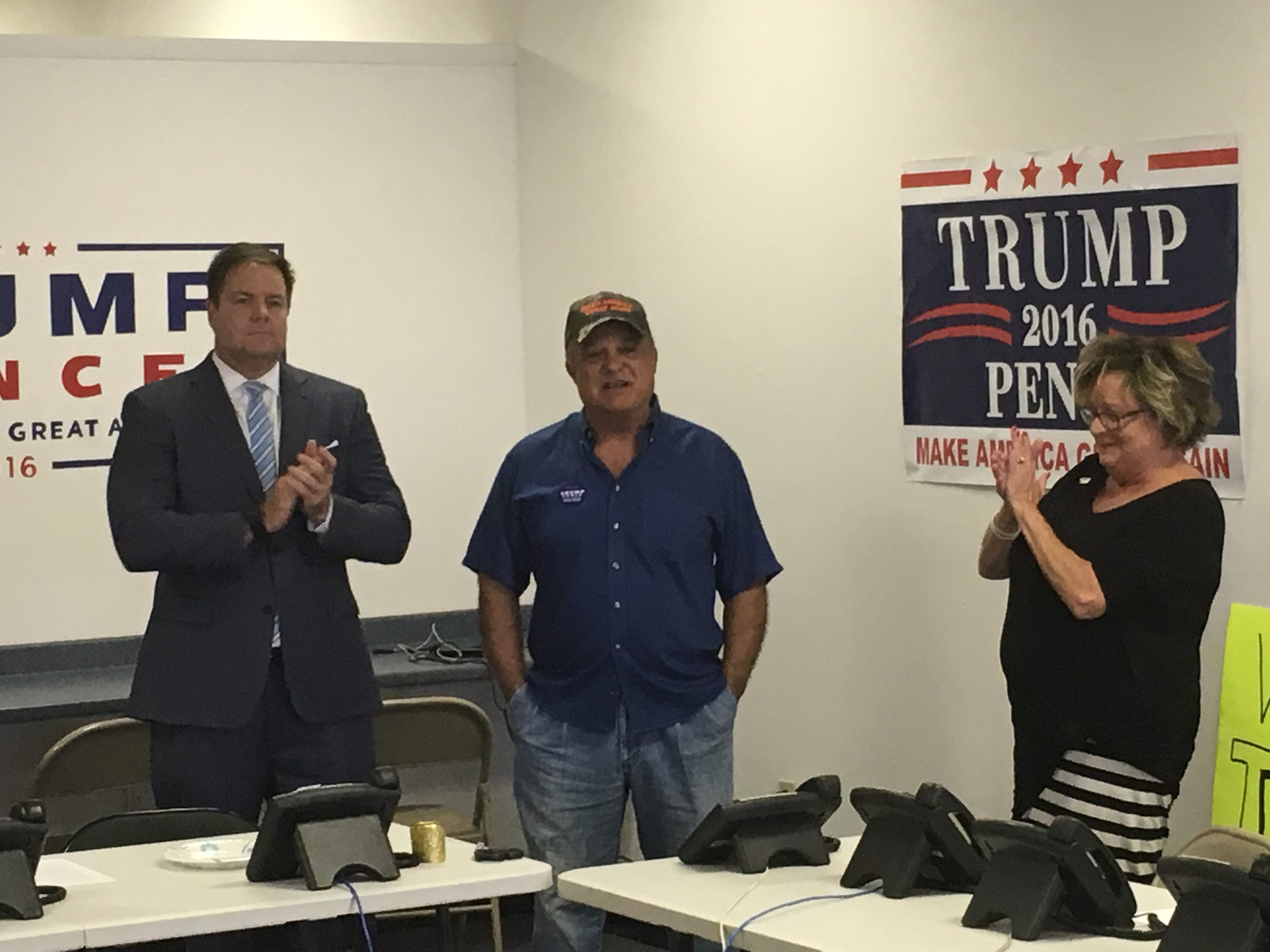 Whether or not tremendous enthusiasm exists for Donald Trump everywhere in the country – or the state – is a matter for people in those areas to document.
What is clear, however; those who are closest to the Trump campaign in Duval County believe that Trump is getting strong support in Northeast Florida … support that the polls doesn't necessarily register.
That enthusiasm and support was evident Tuesday evening at the opening of the Trump Victory Center on Beach Boulevard, where approximately 100 people showed up for pizza, signs, and for what amounted to a pep rally for all things Trump.
Duval GOP chair Cindy Graves told FloridaPolitics.com that last Saturday, volunteers knocked on 10,000 doors, which Graves said was a "record for the entire nation."
Graves said that enthusiastic ground game is translating to the finance report as well, with "brand new donors from every walk of life and every industry" ponying up.
The so called "never Trump" people, at least in Duval County, are falling behind the nominee also.
Graves spoke of a woman who was of that persuasion in June, but this month she brought 20 other ladies to a "Women for Trump" event.
Sen. Aaron Bean, who warmed up the crowd around 6:00, let them know where he saw the effort: one of Duval County being "ground zero of saving the country."
"I could say 'welcome Patriots' or 'welcome Deplorables,' but I would be repeating myself," Bean quipped.
When asked about whether the effort was starting too late, as some in the media have suggested, Bean said that "people are starting now to pay attention … people see our country, values, and way of life are at stake."
Bean realizes that there is some resistance among some establishment Republicans; when asked about G.H.W. Bush backing Clinton, as reported widely Tuesday, Bean described that as "disappointing."
When asked about the Republicans supporting Gary Johnson, meanwhile, Bean called that a "mistake," saying he's "got a Hillary sticker to put on their car."
Bean sees this, ultimately, as a "razor thin" election, and in that context, every advantage helps.
One distinct advantage: the selection of Toney Sleiman as "Victory Chairman."
Sleiman, a commercial developer and one of the more politically active members of the donor class locally, is all in for Trump.
"Every shopping center I own," said Sleiman, "is going to have Trump signs."
In addition to that, Sleiman hosted a meeting between Gov. Rick Scott and local businessmen, where Scott convinced them to lend tangible support to the Trump Train.
Momentum continues for the local Trump effort this weekend.
On Saturday morning, another office will open deep on the Westside of Jacksonville, in the Chaffee Road area.
A special guest at that office opening: Herman Cain, who will feature Saturday evening at a fundraiser for the Republican nominee in Florida's 5th Congressional District, Glo Smith.