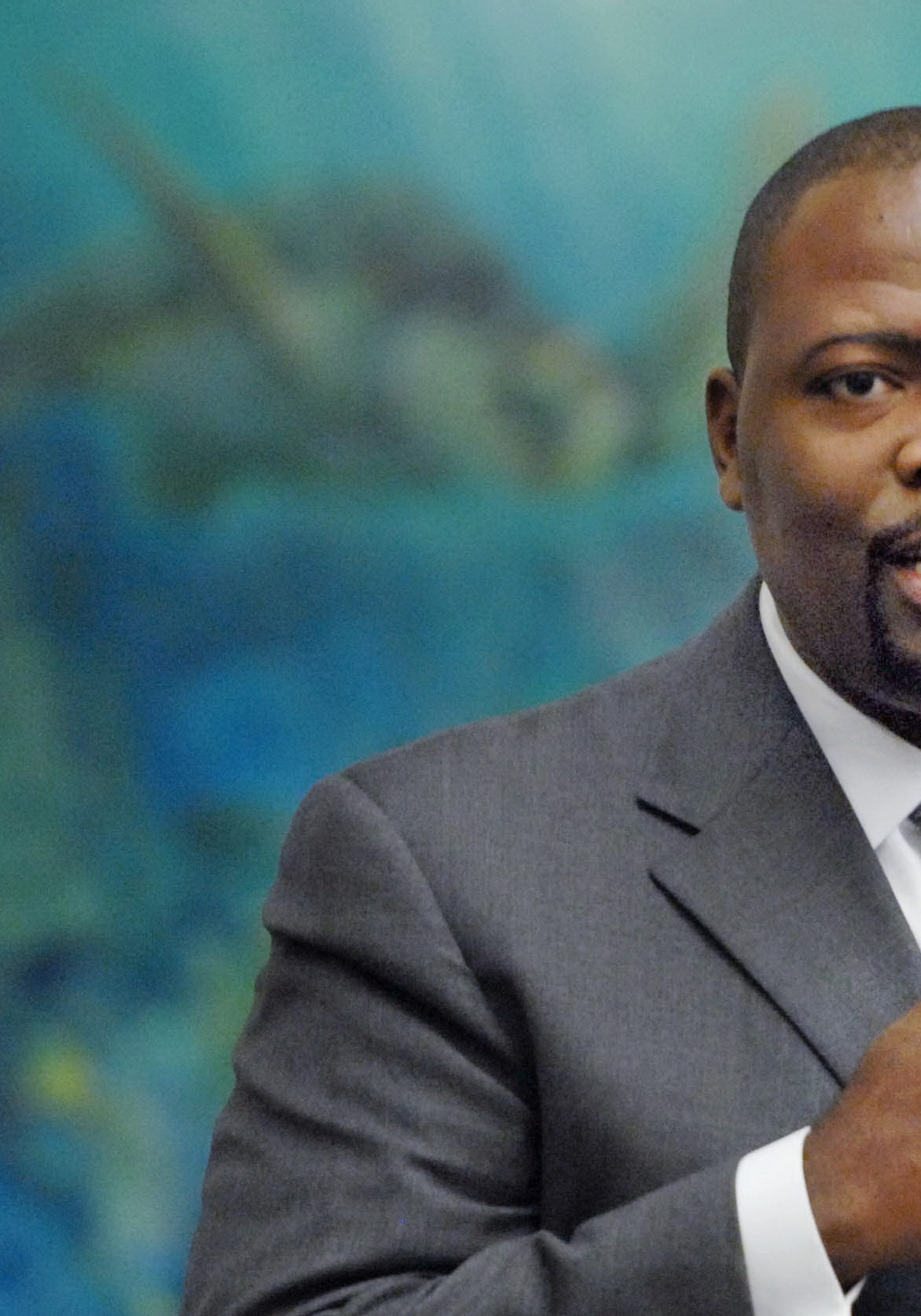 A sudden twist occurred in the trial of Jacksonville Democrat Reggie Fullwood, as he plead guilty to two felony counts in federal court Thursday.
Fullwood had faced 10 counts of wire fraud and four counts of failure to file tax returns, which could have resulted in 204 years in prison as a composite maximum sentence if found guilty of all counts.
The status conference was announced on Wednesday, and the plea comes less than two weeks before the state representative's trial was set to begin.
****
Fullwood plead guilty to one count of wire fraud, related to moving $1,500 from his campaign account to his personal account.
Fullwood also plead guilty to one count of failure to properly report his income, having "willfully failed" to file a return.
The first count carries a maximum sentence of 20 years and/or a fine of $250,000, and a term of supervised release of at least five years. There would also be a restitution obligation.
The other count to which Fullwood plead guilty (the failure to file federal tax returns) carries a maximum sentence of one year, followed by supervised release.
****
Fullwood was compelled to say that he understood these penalties.
Fullwood, who is still (for now) an active candidate in House District 13, waived his right to appeal any sentence under the plea agreement, unless the sentence exceeds the maximum guidelines or violates the 8th Amendment.
The plea agreement includes an agreement to waive the other 12 charges. However, Fullwood would "still be held accountable for the conduct," said Judge Marcia Morales Howard.
The prosecution agreed to a sentence at the "low end" of the guidelines, said Howard, who stressed the court is not bound by that agreement.
Fullwood will also forfeit $60,000, which corresponds to the amount of money taken from his campaign account.
Fullwood, theoretically, may be on the hook for forfeiture and restitution, and will have to locate assets to satisfy his debt.
Fullwood had to guarantee no "promises or assurances" were made conditional to agreeing to the plea deal.
Then he pled guilty to the two counts.
The judge asked: "Are you pleading guilty because you are guilty?"
"Yes, I am," Rep. Fullwood said.
****
The infraction of the first count, summed up: Fullwood made a series of electronic fund transfers in accounts that crossed state lines, while soliciting contributions to "fund his personal living expenses," said the prosecutor.
Fullwood would withdraw money via ATM, and create fraudulent campaign expenses to cover his tracks, using the bank's computer banking system, which routed through a server in Cherry Hill, New Jersey.
This interstate transaction establishes federal jurisdiction.
Meanwhile, said prosecutors, Fullwood failed to file income tax returns for several years, including in 2010, the year in question; this constituted the second count to which he pled guilty.
This, despite having money withheld by his employer.
Fullwood was asked to verify these claims; he consulted with his attorney before doing so.
With a crack in his voice, he verified these claims, pausing before admitting he intended to defraud.
Fullwood also had tremors in his voice when saying his guilty plea was of his own free will, and had to affirm that he was not promised a "light" sentence.
****
Fullwood was adjudicated guilty, and will be sentenced Jan. 9, 2017. He will also have to contact the probation office and review a pre-sentencing report.
Meanwhile, he could be removed immediately, according to House rule 15.11 ("Felony Guilty Plea of a Member"), which says that after a guilty plea to a felony, a House member can be suspended immediately at the discretion of the speaker.