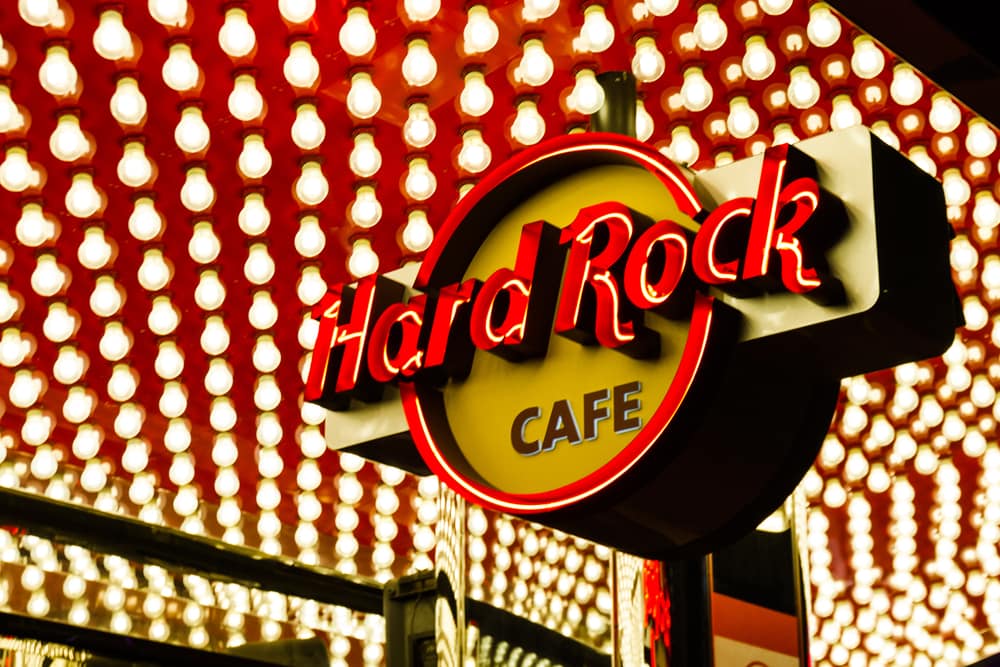 The Seminole Tribe of Florida has consolidated its control over the "Hard Rock" hotel and casino brand, buying out remaining rights from the owner-operator of Las Vegas' Hard Rock Hotel and Casino.
The deal was announced Friday in a news release. The terms were not made public.
The acquisition means "the Hard Rock brand has now been united for the first time in more than 35 years under one controlling ownership," said Jim Allen, Hard Rock International's chairman and Seminole Gaming CEO.
The tribe, which controls Hard Rock International, bought the casino and hotel-casino rights in the western United States, as well as Australia, Brazil, Israel, Venezuela, and the city of Vancouver, British Columbia. 
That means "Hard Rock International is now exclusively entitled to develop, own, license, franchise, and manage Hard Rock Casinos and Hotel-Casinos" in those areas, the release said.
In late 2006, the tribe bought Hard Rock International, the 45-year-old rock 'n' roll-themed brand of restaurants, hotels and casinos. It operates the Seminole Hard Rock Hotel & Casinos in Tampa and Hollywood.
BREF HR, LLC affiliates, who sold the rights, will continue to own and operate the Hard Rock Hotel & Casino Las Vegas.
As part of the deal, Hard Rock International assumed licensing control over Hard Rock Hotel & Casino in Lake Tahoe, Nevada; Hard Rock Hotel & Casino Sioux City, Iowa; Hard Rock Hotel & Casino Tulsa, Oklahoma; and Hard Rock Casino Vancouver, B.C …
"Hard Rock International also acquired certain memorabilia, bringing the total to more than 81,000 pieces globally," the release said. An Eric Clapton guitar was the first in the collection.
"Hard Rock Hotels & Casinos' growing portfolio consists of 23 hotels and resorts, as well as (more than) 160-plus Hard Rock Cafes, among other Hard Rock venues in more than 71 countries," according to the release.
Earlier this week, the tribe removed James E. Billie as chairman, citing "various issues with policies and procedures of the chairman's office."