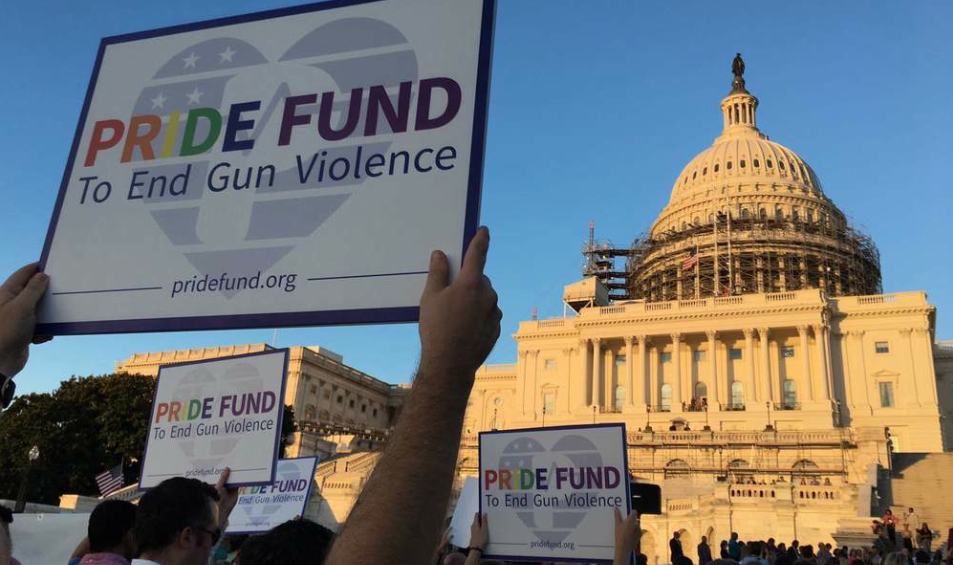 The Pride Fund — a political action group tying gay rights and gun control inspired by the June 12 Pulse nightclub massacre — is planning a press conference in Orlando Wednesday with Democrats Patrick Murphy, Chris Murphy, and Val Demings.
U.S. Rep. Patrick Murphy is running for Florida's U.S. Senate seat, taking on incumbent Republican U.S. Sen. Marco Rubio.
U.S. Sen. Chris Murphy, a Democrat from Connecticut, has been one of the leading voices in the Capitol seeking gun restrictions, especially since the Sandy Hook Elementary School massacre in that state in 2012.
And former Orlando Police Chief Val Demings is running for the U.S. House from Florida's 10th Congressional District, which includes the site of Pulse, the popular Orlando gay nightclub that was turned into a bloodbath June 12, when madman Omar Mateen opened fire with semi-automatic weapons he'd purchased only a few days earlier. Demings faces Republican nominee Thuy Lowe.
The Pride Fund to End Gun Violence arose a few weeks after Pulse and quickly began raising money, making endorsements and spreading money around in efforts to ban semi-automatic weapons and seek other restrictions, including efforts to prevent someone like Mateen from obtaining any guns. The committee already has endorsed Patrick Murphy and Demings, along with Democrat Stephanie Murphy, who's running in the neighboring Florida's 7th Congressional District against incumbent Republican U.S. Rep. John Mica of Winter Park.
The Pride Fund also has endorsed three state candidates from Orlando, all Democrats: former state Rep. Linda Stewart, who is running in Florida Senate District 13 against Republican nominee Dean Asher; Beth Tuura, who is running in Florida House District 47 against Republican incumbent state Rep. Mike Miller; and Carlos Guillermo Smith; who is running in Florida House District 50 against independent candidate Shea Silverman.
Pride Fund Executive Director Jason Lindsay will be leading an 11:30 a.m. press conference with the two unrelated Murphys and Demings at the Embers restaurant, a couple miles north of Pulse in downtown Orlando.