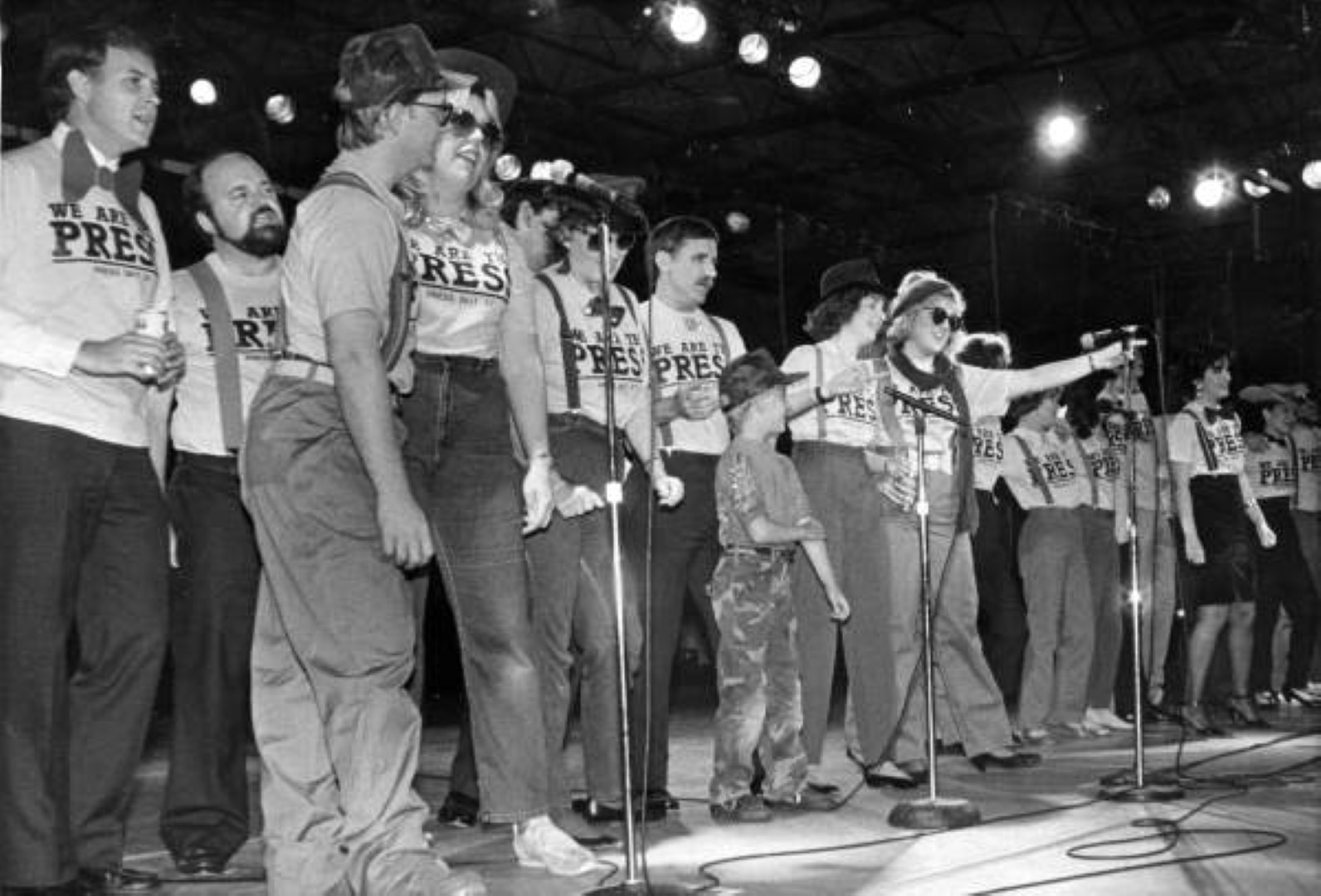 Pols, pundits and other people in #TheProcess are busy plastering their social media accounts with paeans to the "skits" produced and performed by the stellar crew and cast at Saturday Night Live.
So this is a good time to show our appreciation by resolving not to mention Lorne Michaels' people in the same sentence with the word "skit" ever again. Men and women who make their living by making us laugh would never use that four-letter word to describe SNL's version of a presidential debate or TV game show, nor any of the parodies, satires and social commentaries that come out of an improv troupe at Podunk Junior College, let alone an internationally celebrated comedy collective.
Aaron Sorkin, who brought us The West Wing and The Newsroom, explains: A skit is when the football players dress up as cheerleaders and think it's wit. A sketch is when some of the best minds in comedy come together."
A more detailed explanation is provided by Tim and Kris O'Shea, who present humor-infused motivational programs to Fortune 500 companies. On their website, the O'Sheas elaborate:
People often say to us, "Oh, I love your skits." And that's a great compliment.
But we twitch a little bit inside when we hear that … because we don't do "skits." We do sketch comedy.
What's the difference you ask? Here's the deal:
A sketch is a skillfully crafted segment of purpose-driven comedic material, written and performed by professionals.
A skit is created by amateurs, and it usually looks that way, too.
Some examples:
Saturday Night Live is sketch comedy.
Performing that funny short play you wrote with your cousins in your grandma's basement at Thanksgiving when you were a kid … well, that was a skit.
The Carol Burnett Show was brilliant, classic sketch comedy.
What the counselors did at summer camp after the mac & cheese dinner was a skit.
Monty Python's Flying Circus, Mad TV, The Tracey Ullman Show, and Laugh-In: you guessed it … all contain sketches.
In high school, when the cheerleaders dressed up as football players and the football players dressed up as the cheerleaders and performed something that wasn't funny … that was definitely a skit.
A sketch is material that has been drafted, discussed, edited, tried and perfected by trained comedy writing professionals that have hundreds of hours of experience in front of hundreds of audiences of all types.
A skit is "cute."
So now you know!
Skit: amateur.
Sketch: professional.
We do sketch comedy.
Sorkin and the O'Sheas probably could tell us exactly how many decades ago "football players dressed as cheerleaders" came to be shorthand for the great gaping space between skits and sketches. It's time to put skits back where they belong … pep rallies, frat parties, and corporate events which were not produced by the O'Sheas.