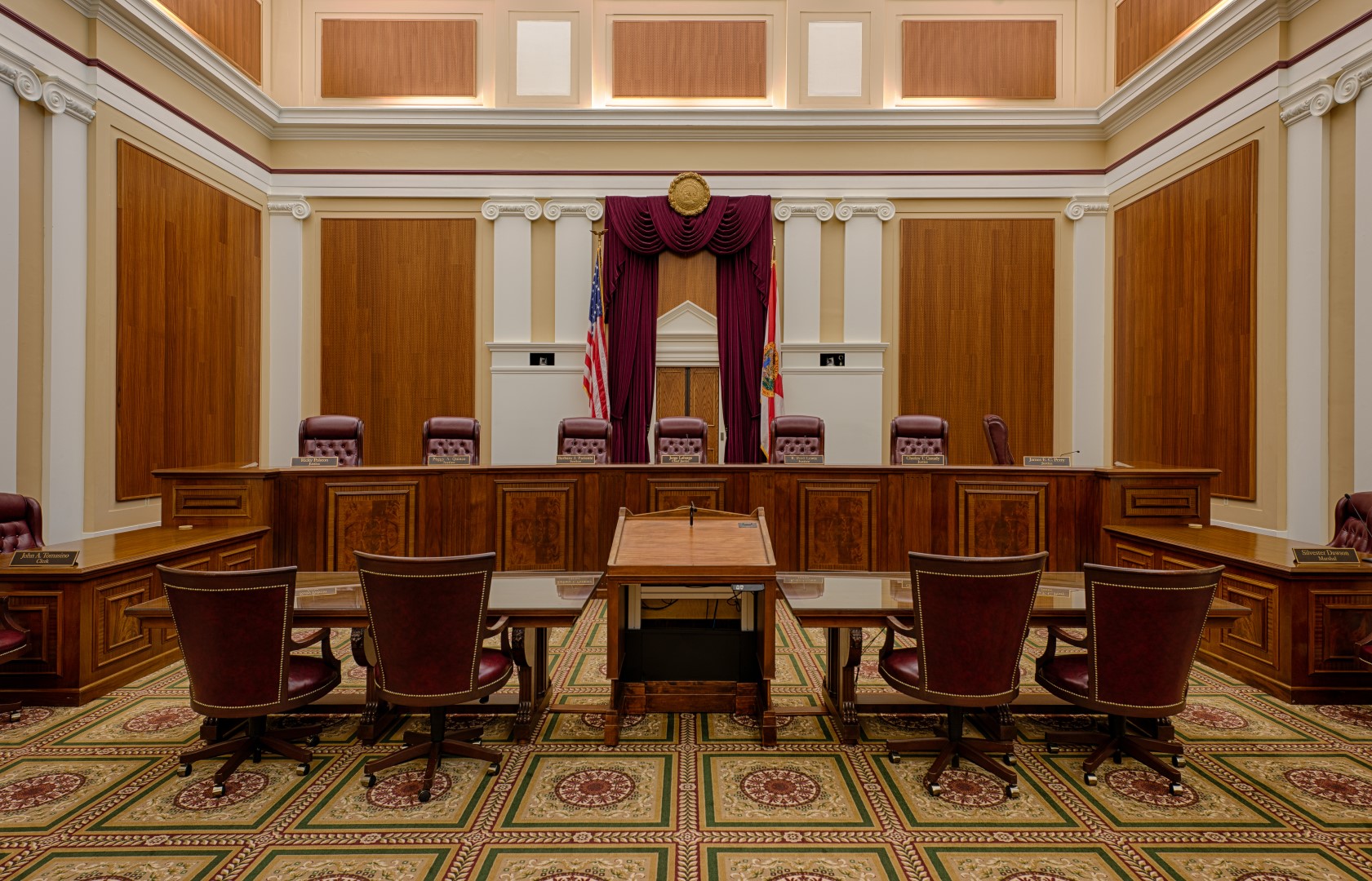 Conservative appellate judge C. Alan Lawson has become the first applicant for the open seat on the Florida Supreme Court.
Jason Unger, the Tallahassee attorney who chairs the Supreme Court Judicial Nominating Commission, confirmed the name Tuesday night.

Lawson is now chief judge of the 5th District Court of Appeal in Daytona Beach.
Republican Gov. Rick Scott will make the pick, his first chance to select a member of the seven-member state Supreme Court that often splits 5-2 on matters of public policy.
Now, Justices Charles Canady and Ricky Polston are the court's only reliable conservative votes.
The man Lawson seeks to replace, Justice James E.C. Perry, is the same person who beat him in 2009 for the high court job, itself created by the retirement of Justice Charles T. Wells.
Lawson was backed by "religious conservatives and the National Rifle Association," wrote politics reporter William March in a February 2009 story for the now-defunct Tampa Tribune, while Perry was favored by "liberal groups and black leaders."
The appointment created a quandary for then-Gov. Charlie Crist, March wrote, "pit(ting) conservatives in his own party (then Republican) against a minority community Crist is courting." He eventually picked Perry, who joined the court the next month.
Lawson, born in Lakeland, graduated from Tallahassee Community College and later Clemson University with a degree in Parks, Recreation & Tourism Management, according to his online bio. He got his law degree from Florida State University in 1987.
He was in private practice for several years before becoming an assistant county attorney in Orange County and then a circuit judge in 2002.
Lawson also was a Florida Bar exam question writer and grader. He moved to the 5th District appellate bench in 2006.
In 2012, he was a member of a three-judge appeals panel that considered a custody battle between two women who were formerly in a relationship.
The majority said both women have parental rights, but Lawson wrote "a blistering dissent," in which he said a child can have only one mother, according to the Associated Press.
The court shouldn't recognize two mothers "unless we are also willing to invalidate laws prohibiting same-sex marriage, bigamy, polygamy, or adult incestuous relationships on the same basis," Lawson said.
In a 4-3 opinion, the state Supreme Court later said the non-birth mother could seek shared custody.
Perry's retirement is effective Dec. 30. His absence otherwise leaves Peggy A. Quince as the only African-American on the court.
The nominating commission is scheduled to interview finalists on Nov. 28 and submit a list to Scott of possible replacements by Dec. 13.