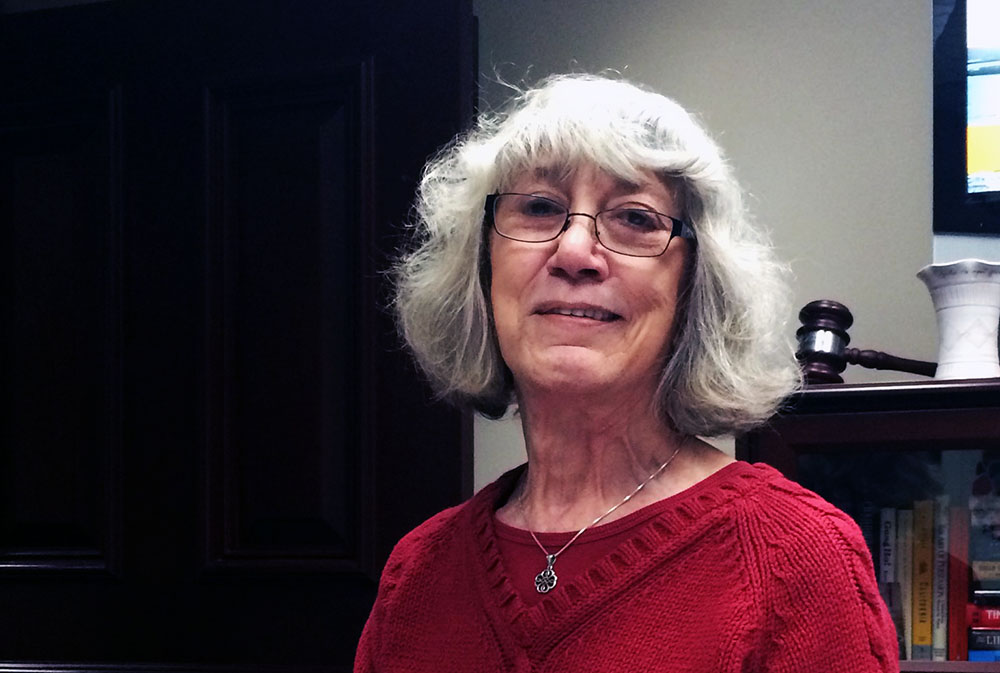 Lynn Cobb, a veteran adviser to a succession of Florida House speakers, died Friday evening in a two-car crash in Woodville, south of Tallahassee.
Cobb was pronounced dead at the scene after her SUV was hit head-on by another vehicle that had been "swerving in and out of traffic, passing other cars" on the two-lane highway, WCTV6 Tallahassee reported, citing a Florida Highway Patrol report.
Cobb, 74, was to serve under Richard Corcoran when he assumes the speakership following next week's elections.
Corcoran and outgoing Speaker Steve Crisafulli issued a joint statement to members of the House: "To call Lynn Cobb an institution of the Florida House is to understate her influence and importance. The public may not have known her name, but generations of members and staff relied on her wisdom, her expertise, and her common sense.
"Her presence and lasting impact can be felt not only throughout our Florida Statutes but also in the hearts and memories of all who worked with her," they added. "Lynn brought the strength of her intellect and the passion of her convictions to everything she did.
"Her infectious laughter, her dry wit, and her zeal for the work she loved will be her legacy and our collective memory. Lynn loved the Florida House, and we can take comfort in knowing that she was doing the thing that she loved most right up to her final hours on this earth. She will be missed beyond words but never forgotten."
Gov. Rick Scott tweeted a message of support, "So sad to hear of the tragic death of longtime public servant Lynn Cobb. @FLAnnScott and I have her family and @MyFLHouse in our prayers."
So sad to hear of the tragic death of longtime public servant Lynn Cobb. @FLAnnScott and I have her family and @MyFLHouse in our prayers.

— Rick Scott (@FLGovScott) November 5, 2016
Congressman Dan Webster also posted on Facebook: "Saddened to hear of passing of Lynn Cobb. She was one of the best. A wealth of knowledge & wisdom she's positively impacted the lives of countless staff, members and Florida students for decades. Thank you Lynn for your service to me and so many Floridians. You will be missed."
Lynn had discussed retirement for years, but successive speakers prevailed upon her to remain, said Darrick McGhee, of the Johnson & Blanton lobby shop, who first met her 15 years ago as a young aide to former Gov. Jeb Bush.
"Every speaker who has come in has asked Lynn Cobb to stay. They all asked, 'Just give me two more years, just give me two more years.' Because of institutional knowledge. They all saw the value in Lynn Cobb," McGee said.
"There's no one who's ever done education, whether in government or the private sector, who does not know Lynn Cobb, who has not been impacted by Lynn Cobb positively," he said. "Not one person. Even if you were FEA, pro-public schools, and unionized, you still had the utmost respect for Lynn Cobb."
In fact, she was a mentor to a generation of education specialists, including himself, McGhee said.
"There was never a time I reached out to her when she did not have time for me. It could have been the busiest part of the session — she always made time."
Cobb was fiercely protective of the House's prerogatives, said Larry Cretul, who became Speaker in 2009. "Lynn would tell me, 'Stand up to the Senate. We're the House. Don't let them get one up on you.' "
During the high-stress closing days of Session, when budget negotiations reached their peak, Cretul would send Cobb to the Senate side "to have a conversation and get our point across," he said.
"She was a feisty lady. When she was with you, she was with you, and God help you if she was against you," he said.
Yet she was universally respected, he added. "She was the grandma of the House. You never mess with grandma."
"She had the perfect combination of a wise mind, a gentle soul, and a fierce wit and toughness," Dean Cannon, who succeeded Cretul as Speaker, said via email.
Cannon called her "an amazing asset" and "a blessing to every speaker from Dan Webster to Steve Crisafulli. A true public servant, she avoided recognition, but worked harder than anyone to promote good public policy. The House, and all of us, have lost a treasure."