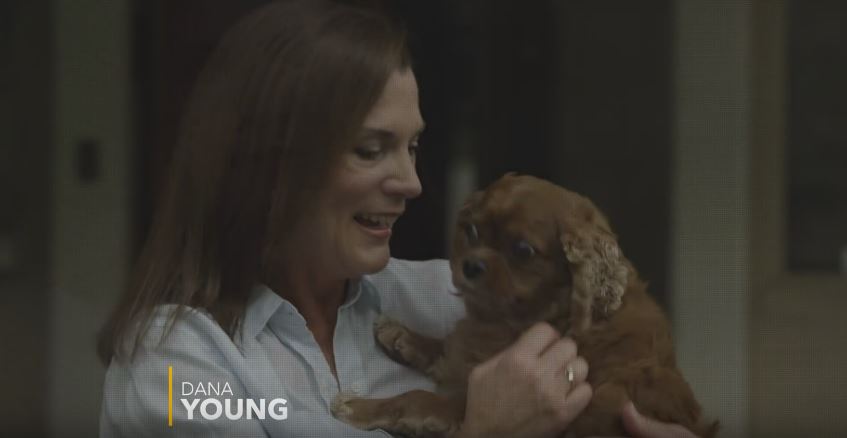 I just watched about the billionth TV ad for the Senate District 18 race with Dana Young and Bob Buesing. I thought the one she ran in the primary with all the adorable puppies couldn't be topped, but she outdid herself this time.
This one features her two daughters defending their mom against all the nasty things the pro-Buesing forces supposedly have said.
That was sweet. I mean, who doesn't love a tight-knit family? But something wasn't adding up. Dana Young needs defending because someone was mean to her during a political campaign?
That's when I remembered a 2010 campaign mailer from Young when she was running for the Florida House. She was pictured aiming an assault rifle while laying on top of the U.S. Constitution, along with a sticker showing her "A" rating from the National Rifle Association.
Yikes!
This has been way nastier than your average state senate race. With the way both candidates are going after it, you might forget that the job pays a whopping $29,697 per year.
A pro-environment group, Florida Conservation Voters, attacked Young recently for her ties to phosphate giant Mosaic.
"Rep. Dana Young's environmental record is as dirty as her campaign contributions," Jonathan Webber, Deputy Director of Florida Conservation Voters, said in a news release.
Also, Democratic committee ads have attacked Young as a supporter of fracking — which she strongly denies. She did vote for a bill that allowed a study on the impact of fracking, so there is that.
This race, which includes independent candidates Joe Redner and Sheldon Upthegrove, already was weird. Now it's borderline ridiculous.
I guess we know why, though. This is a new district, created out of the Florida Fair Districts court fight. It is more moderate than the one Young represented as House Majority Leader (hence: puppies and daughters instead of assault rifles).
Democrats see it as a chance to cut into the Republican majority in the Senate, and they outnumber the GOP 37-35 in registered voters in the district covering most of Tampa and the western part of unincorporated Hillsborough.
Young led in a recent St. Pete Polls assessment 40-35 over Buesing, with 14 percent going to Redner.
A political action committee, Friends of Dana Young, has raised $1.3 million and has spent most of it. Additionally, Young has raised $1.67 million, while Buesing has raised less than half that.
Buesing has been attacked for his connection to a controversial courthouse project in 2007. He also has been accused of trying to close a senior living center, perhaps forcing grandma and grandpa to live on the streets.
In both cases, though, Buesing's law firm was representing clients in the legal actions. While it makes a dark and stormy ad for evening TV, I don't think Buesing wants to see your grandparents holding up a "please help" sign by an interstate off ramp. I must admit something, though. The first time I saw the courthouse ad, my immediate reaction was "what a jerk."
About 1.2 seconds later, though, my reporter instincts kicked in and I went web surfing to find out the real story. Google is one of the worst things that ever happened to politicians trying to slip a fast one past voters.
That leaves us with this long-accepted political axiom: Nothing succeeds like puppies and family ties.