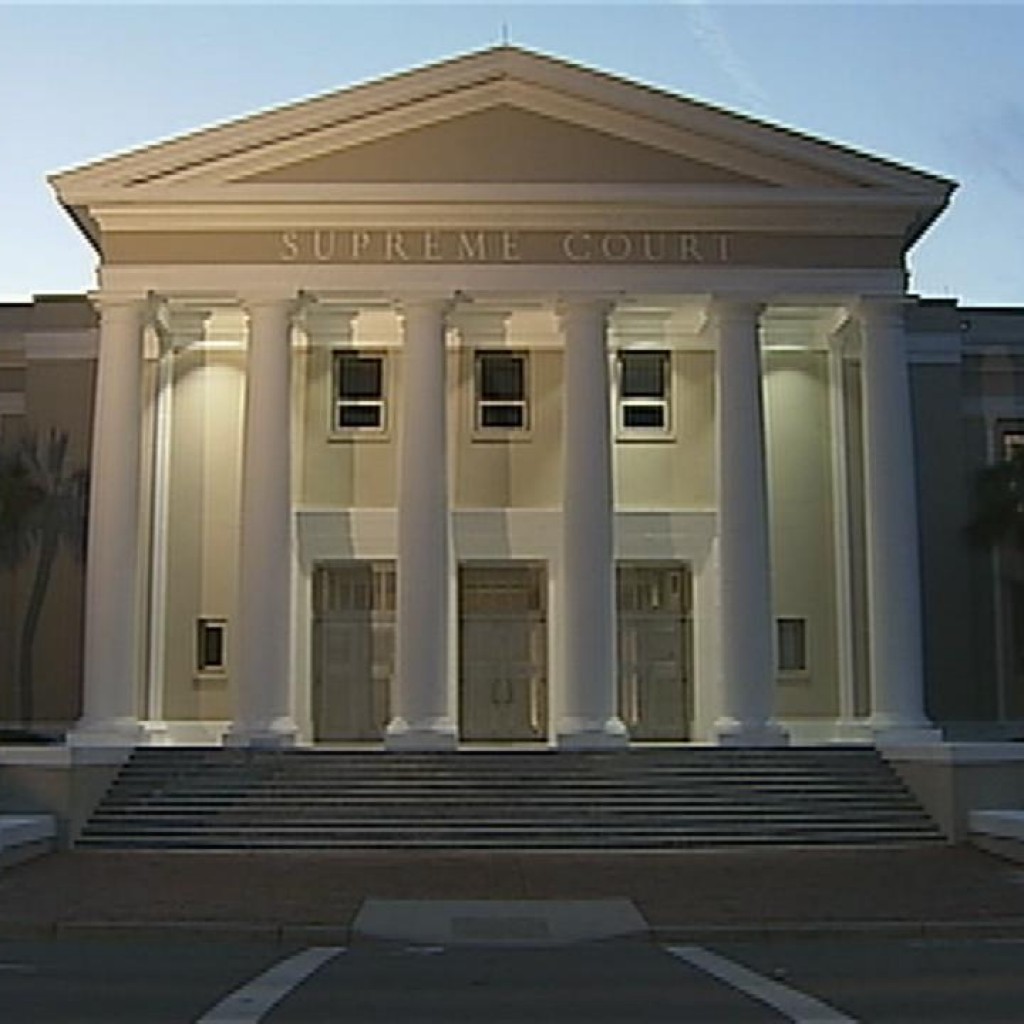 A House panel began talking Thursday about imposing term limits on judges — and also reviewed how quickly the courts are clearing their caseloads.
Judicial term limits failed in the Legislature last year, but House Speaker Richard Corcoran has declared the issue an important priority.
Heather Fitzenhagen, chairwoman of the Civil Justice and Claims Subcommittee, said she has not yet taken a position.
She rejected a suggestion that House Republicans want to publish the Florida Supreme Court for rulings striking down GOP priority legislation.
"Absolutely not. What we're trying to do is the people's business and making sure that all of our branches of government are functioning at the best possible efficiency, and that we're getting things done in the best manner possible. That justice is served in a timely manner."
In Florida, appellate judges — including justices of the Supreme Court — are appointed by the governor subject to merit retention elections. They may serve until age 70 if the voters retain them.
No appellate judge has ever been bounced via a merit retention vote, according to Nathan Bond, policy chief for the subcommittee. He supplied the committee with statistics detailing court efficiency levels.
Warren Husband, a Tallahassee attorney appearing for the Florida Bar, said the organization's Board of Governors unanimously opposed last year's proposal over practical concern that higher turnover might affect the administration of justice.
As it happens, the appellate courts experienced a nearly 30 percent turnover rate between 2011 and 2015, he said.
"You're probably going to get older applicants than you get now — and, in fact, older appointees and nominees than you get now," Husband said.
"You can't carry on a law practice while you're a judge. You have to leave your practice, leave your clients, turn those over to other folks, go on the bench for 12, 13, 15 years, whatever it happens to be, and you can't reasonably expect to pick up where you left off when you get off the bench."
No specific bill language has emerged this year, and Fitzenhagen, a Republican from Fort Myers, reiterated that she is not taking a position. "I'm going to look at everything with fresh eyes," she told reporters.
Tampa Democrat Sean Shaw saw a possible threat to judicial independence. He is the son of the late Leander Shaw, who served 20 years on the Supreme Court and was targeted for defeat during a merit retention vote for writing a 1989 ruling affirming women's right to abortion.
"Apparently, under these scenarios we're talking about, the last 10 years of his time on the Supreme Court would have been null and void," Shaw said.
"I don't know what problem we're trying to solve."
Regarding efficiency, "there's one answer to that. I thought that was one of the easiest things. Give them more judges. When was the last time we gave the court budget allocations for more judges?"
And if no judge has ever been defeated for merit retention? "So what? They have faced the voters. Just because no one's lost is not a good reason to say it's not working."