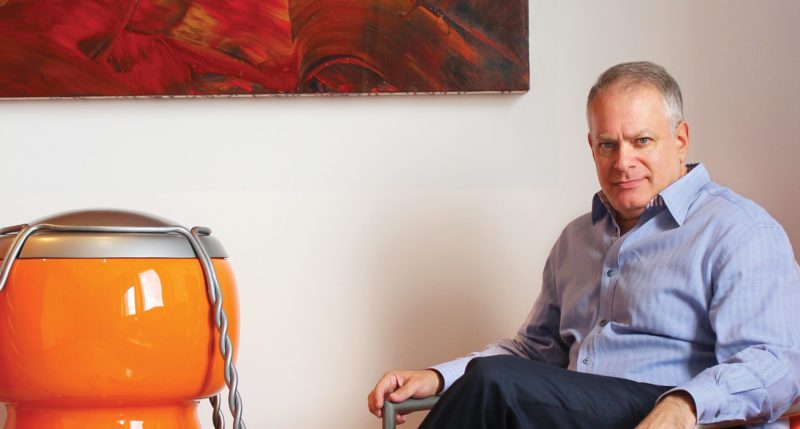 I won't be in Orlando this weekend to vote for the next chair of the Florida Democratic Party. I'm not a state committeeman, so I don't even have a vote.
But I certainly have an opinion on who should lead the political party that I've been a member of, and heavily involved with, since I first registered to vote at 18.
Stephen Bittel is unequivocally the best candidate for the job and the only candidate capable of effecting the sort of change in the FDP that is so desperately needed.
Except for Leah Carius, I've known all the candidates for chair for some time. I've known Alan Clendenin for nearly two decades, having grown up in Tampa, and being friends with his two kids since high school.
I got to know Lisa King almost a decade ago when I worked for Hillary's first presidential campaign, and Lisa was part of a small group of committed supporters in a city whose Democratic power structure was mostly backing then-Senator Barack Obama.
And I have gotten to know Dwight Bullard over the years, as a champion for progressive values representing Miami, where I live, and as the chair of our local DEC. Finally, Stephen Bittel is my landlord, renting office space in his "Fortress of Democracy" to United for Care, and to the consulting firm that I helped found, LSN Partners.
I don't have a negative thing to say about any of the candidates. These people are my friends, and they are good people. (I'm sure the same can be said of Ms. Carius, I just don't know her.)
But being a good person, and a good Democrat, with good intentions and good plans, simply isn't enough to make someone the right person for this job.
We capital "D" Democrats need to take a hard look in the mirror. We are borderline irrelevant in Tallahassee. The big, important fights in our state Capitol aren't even partisan because we're so firmly in the minority. The food fights over the direction of our government occur between House and Senate, legislative and executive branches, Conservatives and Libertarians.
We're not even in the scrum.
Redistricting has brought some new Democratic members of Congress to the delegation, but its balance is nonetheless titled lopsidedly toward Republicans. Bill Nelson is all we've got to look toward as a true leader of the party and as proof that, YES!, we can actually win races statewide.
So, my fellow Democrats, look hard into the mirror. It's ugly, Dorian Gray-type stuff. The decadence and decay of a once great political party should be nakedly obvious with even a passing glance.
Don't look away. Don't deny our entrenchment as a marginalized political force.
This is who and where we are as a party, unless we act to change our fate.
In the dogma of addiction and recovery, the most basic article of faith is that the journey to rehabilitation must begin with an acceptance that you have a problem.
Ladies and gentlemen of the Florida Democratic Party: We. Have. A. Problem.
Just as denying that essential truth is willfully ignorant, so too is believing that one man or woman can single-handedly solve the endemic issues plaguing the FDP as an organization and a party.
The road to recovery is long. The path itself isn't yet clear. Further setbacks lay ahead.
But the road map to reinvention and reinvigoration begins with Stephen Bittel. We deny it (and him) at our own existential peril.
Stephen brings two qualities to the job that no FDP chair in my political lifetime has possessed to any substantial degree: executive, managerial expertise and nationwide fundraising prowess.
Bittel alone has the ability to make the sort of hard choices, to recruit the kind of experienced operatives, and to raise the money we need to reinvent the party organizationally, from the ground up.
His stated goals should be sweet music to the ears of any Florida Democrat: staff the party with the most talented people to be found; support the grassroots by funding local DECs; recruit candidates for office starting at dogcatcher and moving upward; and beat the bushes and twist arms to actually fund these grand plans.
I know Democrats want all these things because each of the candidates for chair has a pretty similar platform. But Bittel talks about his plans the most because, I believe, he doesn't just have a plan, but a proven ability to put that plan into action; and because the other candidates have frankly spent more time trying to poison the grassroots against Bittel, rather than talk about what they would do, and how they'd do it.
Bittel is many things. He's a rich guy, to be sure. He's part of the "elite," chattering class, political establishment. He's got strong opinions, and he's got an ego befitting the status he's earned in business and in life.
Bittel is also a committed, lifelong Democrat. He's a man of extraordinary compassion, who cares deeply about what is just and right. He's hugely generous to the people, candidates, causes and charities that he believes in. He's someone who knows how to hire and manage smart people, and how to run a large organization.
Stephen Bittel is not the best choice to lead the Florida Democratic Party out of the desolation and marginalization that plagues us. Stephen Bittel is the only choice.