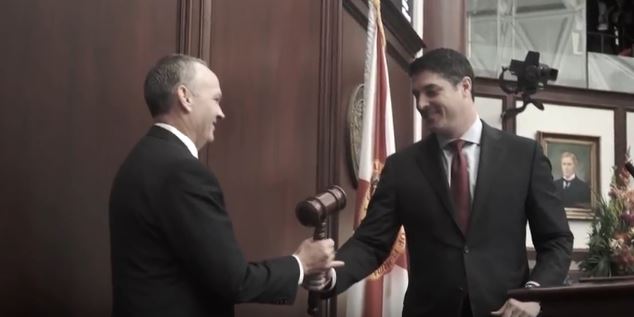 A new video produced by the Florida House seeks to remind citizens of the Sunshine State that lawmakers, who will soon convene for the 2017 Legislative Session in March, are united in service to all Floridians.
In the clip from Speaker Richard Corcoran's First Principles Production, group of Florida House members show that — despite political differences — "We are One House."
The 90-second video — which begins with the passing of the gavel between former Speaker Steve Crisafulli and Corcoran — features a stream of House members such as Republican Reps. Jose Diaz (HD 116), Alexandra Miller (HD 72), Michael Grant (HD 75), Dane Eagle (HD 77) and Democrats Sean Shaw (HD 61) and Matt Willhite (HD 86) among others.
Each lawmaker talks about how the are representing all Floridians, first responders, seniors, veterans and those in need.
"I am so thankful to our colleagues who participated in our 'One House' project," Corcoran said in a statement.  "With this video, we aimed to show the public, the press, and each other, that we share many broad goals and in the end, we are no different, and no more important than any of the people we collectively represent.
"Because, as the video says, 'all of them, are all of us,'" he added.
Corcoran encourages everyone to watch, share, and participate in the next video, as well as "always remain honored — even when we disagree — to serve together."
 The video is available on YouTube.