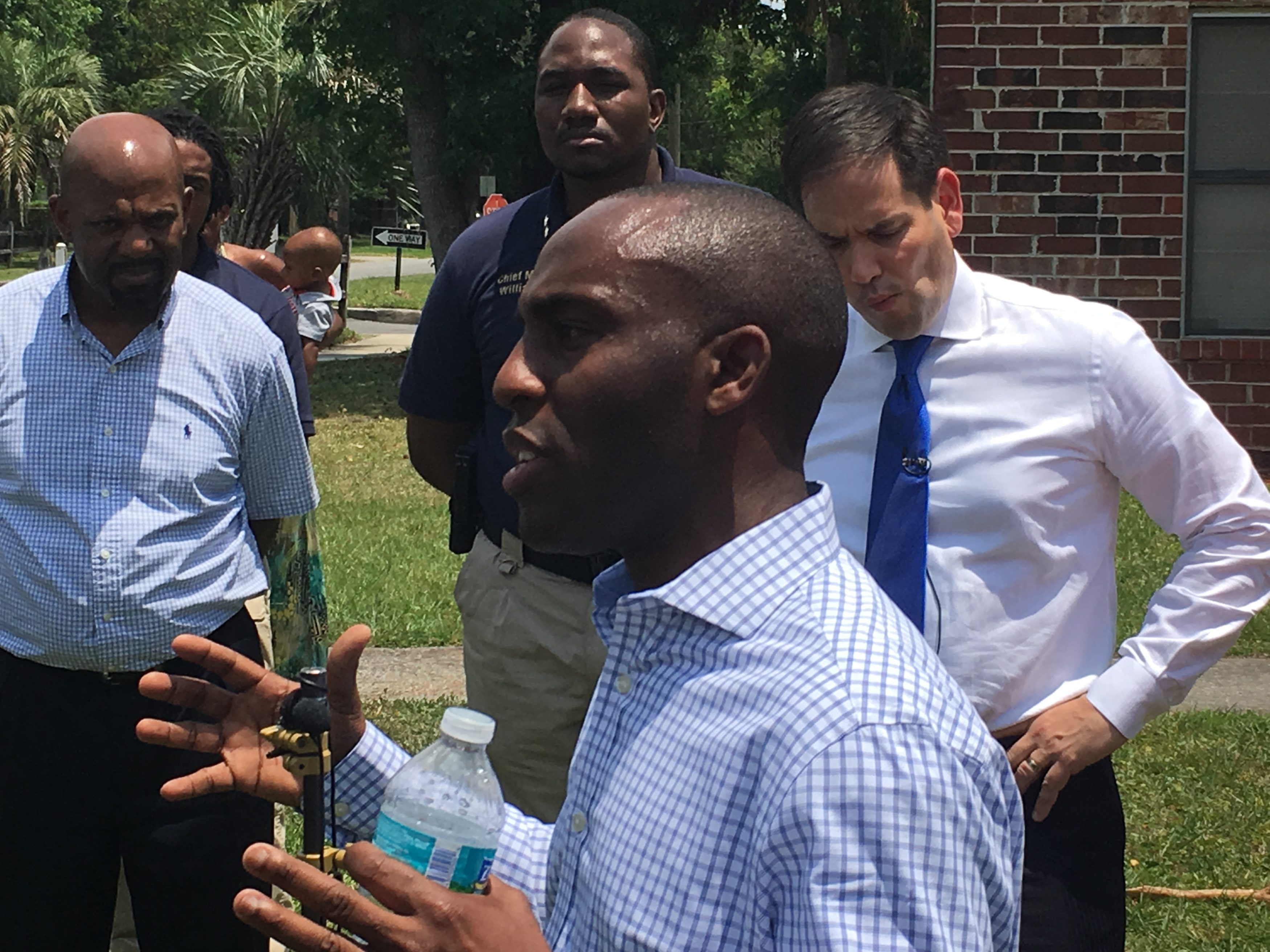 A bill strengthening requirements that companies doing business with the city of Jacksonville hire ex-offenders was filed in Jacksonville's city council on Wednesday.
Ordinance 2016-35, filed by Councilman Garrett Dennis, is the councilman's second ambitious piece of legislation currently live.
Two weeks ago, Dennis filed a bill to fund a currently unfunded position in the Equal Opportunity/Equal Access program, to ensure that the city's independent authorities, such as JEA and the Jacksonville Transportation Authority, were committed to workforce diversity.
The city currently budgets a total of $570,000 a year for ex-offender skills training, via agencies like Operation New Hope, Prisoners of Christ, and the Clara White Mission, with more money coming through the sheriff's office budget. Dennis' new bill would ensure that companies doing $200,000 or more of business with the city commit to hiring ex-offenders who graduated from the city's third-party service provider re-entry programs.
If employers do not engage with the providers of such training as intended by procurement code, payment will not be processed.
As with the Equal Opportunity/Equal Access bill, Dennis' new legislation is rooted in existing statute; specifically, the city's procurement code, which was updated in 2009 to ensure there were meaningful enforcement options to ensure that ex-offenders were being given a fair shot at employment with city contractors and vendors.
Section 126.112,  describes the rehabilitation of ex-offenders as "essential" to the fight against crime.
An ex-offender, according to the code, would have avoided legal trouble for three years after incarceration.
Likewise, the code offers parameters for deals worth over $200,000. Companies are already required to identify jobs suitable for ex-offenders, and to offer documentation of providing employment for ex-offenders.
The code also stipulates that the city has the right to withhold payments to companies based on failure to abide by these procedures.
Dennis' bill gives the ordinance code more teeth.
The measure aligns with other ex-offender re-integration initiatives important to the business community, such as Ban the Box and Project Open Door, which ensures that criminal records are not indicated on employment applications.