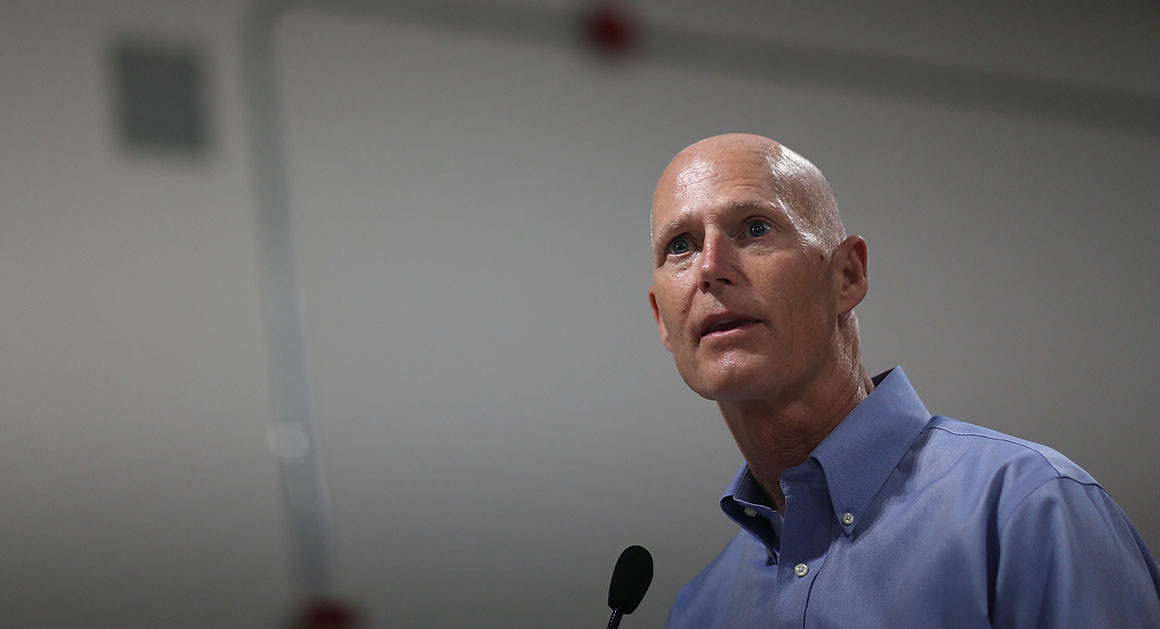 Gov. Rick Scott wants to cut millions of dollars of fees that impact Florida's veterans, seniors and businesses.
The Naples Republican announced Monday he plans to cut an $8 million in annual fees during the upcoming legislative session. The announcement comes on the eve of the annual Associated Press legislative planning session, where Scott will officially announce his fiscal 2017-18 budget.
The cuts, according to the Governor's Office, include: free vehicle title transfers for surviving spouses; free replacement and renewal ID cards for citizens 80 years old and over; and free ID cards for citizens over 80 who surrender their drivers' licenses.
About 5 percent of Florida's population is over the age of 80, according data compiled as part of the 2015 American Community Survey$8 .
The proposal also includes free veteran designation on new identification, licenses and renewals; free commercial driver's licenses for veterans; reducing all fees associated with commercial driving schools by 50 percent; and reducing delinquency fees.

"When we cut fees and taxes, it helps businesses create jobs, and reduces costs for families across our state," said Scott in a statement Monday. "This session I look forward to working with the Legislature to cut more than $8 million in unnecessary fees. We have to continue to do all we can to return more money back to families and job creators."
Scott's decision to push for a fee reduction comes just one week after he announced he wants to cut taxes by $618 million. The governor will unveil his full budget at 9 a.m. on Tuesday.