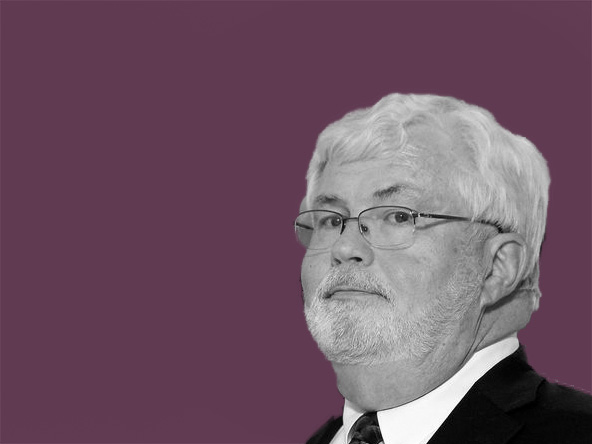 After prematurely floating the idea of running for Florida governor in 2018, state Sen. Jack Latvala saw his gubernatorial prospects impacted by the decisions of Chief Financial Officer Jeff Atwater and U.S. Rep. Francis Rooney.
On Friday, Atwater announced that he was resigning to take a job at Florida Atlantic University. It will be up to Gov. Rick Scott to appoint someone to fill the rest of Atwater's term.
Among the names being bantered about are Lt. Gov. Carlos Lopez-Cantera, Jacksonville Mayor Lenny Curry, Tom Grady, former Speakers Steve Crisafulli and Dean Cannon, state Sens. Aaron Bean, Jeff Brandes, Tom Lee and Lizbeth Benacquisto, state Reps. Jim Boyd and Joe Gruters, former state Sen. Pat Neal and former state Rep. Tom Grady.
Although Latvala is also being discussed as a possibility, his chances are probably no better than five percent. That's no ding against him, it's just that Gov. Scott is said to favor Grady, Gruters, or Neal. Also, the governor probably does not want to deal with Latvala's independent streak on the Cabinet.
If Atwater was not resigning, it would have been a distinct possibility that Latvala would have come very close to qualifying to run for governor, but, in the end, entered the CFO race as a distinct frontrunner.
But now that math has changed.
Whoever Scott appoints — save Grady, who is almost universally despised in the capital — will be the instant frontrunner in 2018, so much so that those who had thought of running for the post, probably will defer to the new CFO. If CFO Curry or Lee or Neal, etc., does not screw the pooch over the 18 months left in their appointed term, it's now more than likely that they will not be primaried by more than one or two other opponents, if they are at all.
So, instead of an open, five- or six-way race for the Republican nomination for CFO — a contest Latvala could have won — it will now be an "incumbent" versus one or two challengers, none of whom will likely be Latvala.
The bottom line is Atwater's resignation has reduced Latvala's options for running statewide from for governor or CFO to just for governor (assuming Latvala is not appointed by Scott).
That's the bad news for Latvala. The good news is that Francis Rooney will not run for governor in 2018.
As first reported by Florida Politics' Jenna Buzzacco-Foerster, Rooney is focused on being a congressman and has told Scott and others recruiting him to run that it's not in the cards for him in 2018.
Rooney not running leaves Scott without a stalking horse in 2018. And Scott wants to have a hand in Florida politics long after he leaves the Governor's Mansion.
Scott never seriously considered taking a job in Donald Trump's cabinet, but sources close to the governor tell Florida Politics that one of the reasons he gave Trump for not going to Washington was a desire to influence state politics for the next decade. In other words, Scott wants a hand in who the GOP gubernatorial nominee is in 2018.
If the events of the last two months are any indication, House Speaker Richard Corcoran, should he run for governor, will not be Scott's choice. Nor will Agriculture Commissioner Adam Putnam, with whom Scott has a distant, if not frosty, relationship. And Rooney says he's out. That leaves Scott with few choices.
Billionaire X — shorthand for the currently unknown Florida billionaire who wants to be the next Rick Scott/Donald Trump — could be recruited by Scott to run. Or Scott could get behind failed U.S. Senate candidate Carlos Beruff, who is reported to be contemplating another statewide run.
Or Rick Scott could plant a "I back Jack" yard sign in his front lawn.
Although Scott and Latvala get along well and seem to genuinely respect each other, they have had something of an on-again, off-again relationship. Latvala went out of his way to campaign for Scott against Charlie Crist in 2014, only to be repaid with seeing his budget priorities vetoed by Scott after the 2015 Legislative Session.
"The governor has declared war on the Legislature," Latvala said at the time, heaping blame on Scott's chief of staff, Melissa Sellers.
But since that low point in their relationship, Scott and Latvala appear to be on better terms, especially with Latvala being such an outspoken defender of Enterprise Florida and Visit Florida — two public-private agencies in the crosshairs of Corcoran's House.
If Latvala is able to preserve some funding for EFI and VF in next year's state budget, that may be enough to earn Scott's unofficial endorsement.
There are many other reasons why Latvala may become Scott's choice, even if its by default. They both pride themselves on being self-made businessmen. They seem to share a similar realistic, but not harshly conservative worldview about the role of government. They even employ the same fundraiser, Meredith O'Rourke.
In other words, it's not crazy to think that Scott could back Jack.
Material from the Associated Press was used in this post.