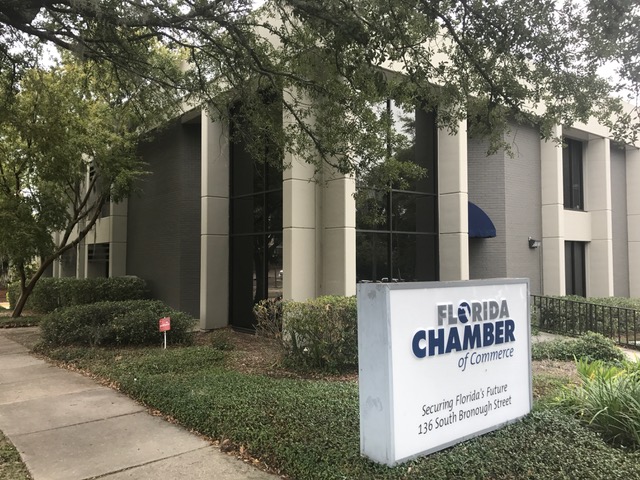 Today is the Florida Chamber of Commerce's yearly International Days event, in which "policy experts and business leaders from here in Florida and around the world" talk about all things business.
The issues range from "economic diversification and foreign investment to overseas business expansion," according to a Chamber press release.
Speakers include legendary businessman Chuck Cobb, who was U.S. Ambassador to Iceland under President George H. W. Bush; U.S. Chamber of Commerce Director of International Policy Christopher Wenk; Secretary of Commerce and Enterprise Florida President and CEO Chris Hart IV, Florida Department of Economic Opportunity Executive Director Cissy Proctor and state Sen. Bill Galvano, who is in line to become Senate President.
Some highlights: Hart and Proctor headline a 9 a.m. roundtable on "The Importance of International Trade to Florida's Economy."
At 10 a.m., Galvano – an attorney with Grimes Goebel Grimes Hawkins Gladfelter & Galvano – sits on a panel on "Expanding International Business Opportunities."
At noon, a panel convenes on the "Future of U.S. Trade Policy" and its impact on Florida, leading off with a video message from Agriculture Commissioner Adam Putnam.
Syd Kitson, Chairman & CEO of Kitson & Partners and the Chairman of the Florida Chamber of Commerce will moderate, with Cobb and Eric Silagy, President & CEO of Florida Power & Light Company, as panelists.
"Trade has been at the forefront of not just the U.S. Presidential election but all around the world," the program says. "This panel will explore what a Donald Trump presidency means for the future of trade."
The full schedule is here. The event will be held at Florida State University's Turnbull Center, 555 W. Pensacola St. in Tallahassee.