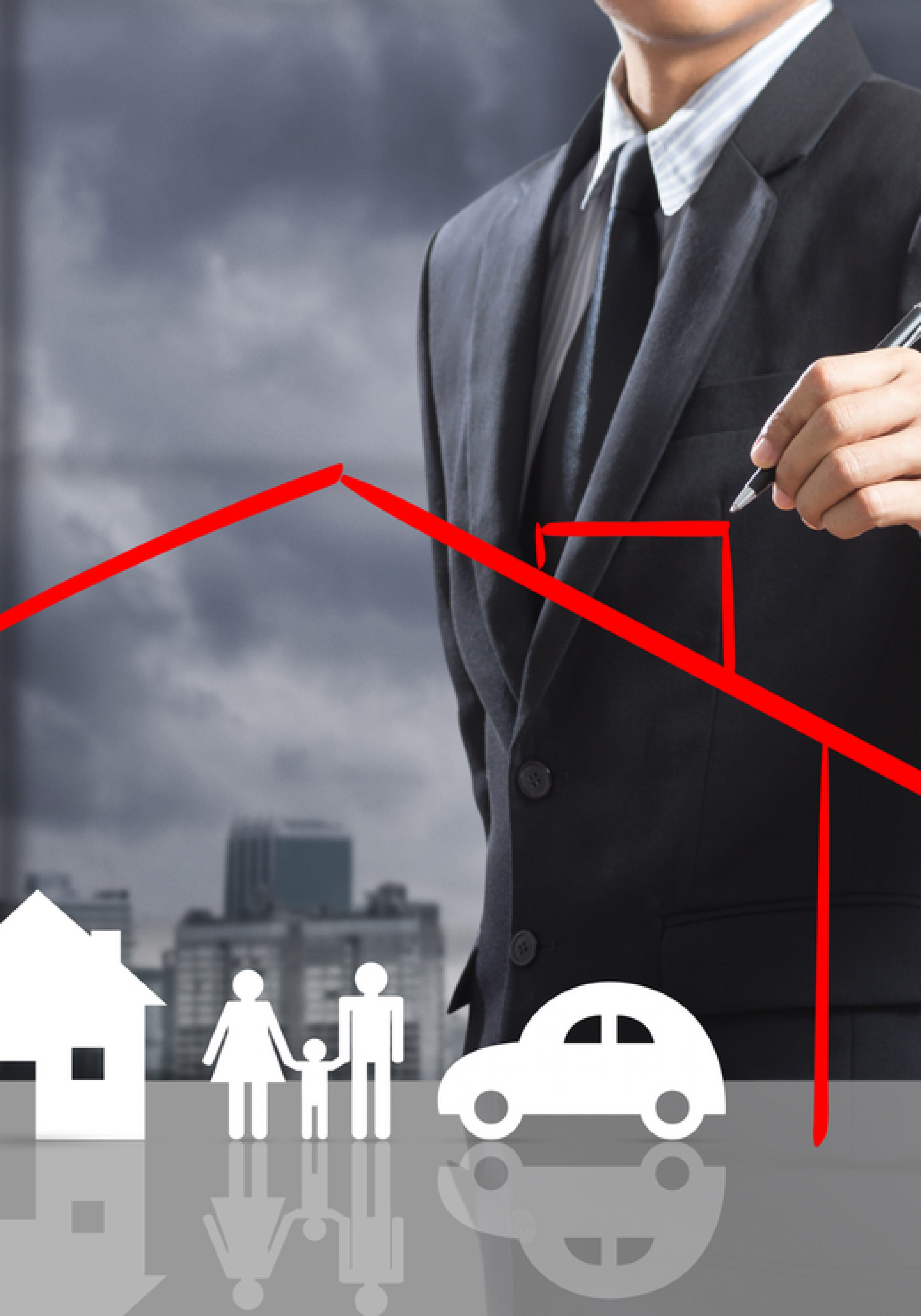 The insurance industry already has a good idea how one of it's top priorities for the 2017 Legislative Session seems likely to go. It found out when the House and Senate unveiled their plans for fixing the workers' compensation system Friday.
But there's more than that to worry about as session opens Tuesday.
The industry is also looking for a fix for assignment of benefits abuse, and waiting to see whether the Legislature will make the state's personal injury protection mandate for auto insurance go away.
There's an abortion bill that could affect medical malpractice rates. One to let plaintiffs collect prejudgment interest on legal damages. Even Uber is on the menu.
The Senate workers' compensation bill takes direct aim at the National Council on Compensation Insurance, which proposes premium levels for most of the insurers in Florida.
SB 1582 would require insurers to file their own rates, presumably encouraging them to compete on price.
The House bill wouldn't go that far — it merely allows insurers to deviate from a common rate by up to 5 percent, subject to approval by the Office of Insurance Regulation.
Both measures would retain attorney fee caps, linked to the benefits won, that were struck down as unconstitutional by the Florida Supreme Court last year. But they allow deviations when warranted by the degree of difficulty or time involved.
The measures would be more generous with permanent disability awards, would change the reimbursement scheme for hospitals and ambulatory surgical centers, and would require claims to spell out the benefits sought and why.
There wasn't much immediate reaction from the industry, but Richard Chait, chairman of the Florida Justice Association's workers' comp committee, called the Senate plan "a step in the right direction."
Cracking down on abuse of assignment of benefits, or AOB, agreements is the top legislative priority this year for Citizens Property Insurance Corp., Florida's insurer of last resort, and for Insurance Commissioner David Altmaier.
Altmaier's idea is to change Florida's one-way attorney fee statute so that contractors can't use it to enforce AOBs. Only named policyholders or a limited number of their designees could do that.
"It would clarify that, if you're a homeowner, and you own the policy, it's your name on the policy, you have the benefit of the one-way attorney fee," Altmaier said after presenting his plan to the Cabinet recently. "If your name is not on the policy, then you don't. It's just as simple as that."
Sen. Jeff Brandes is among the lawmakers pushing for repeal of mandatory PIP — which, a study released in September suggested — could save drivers an average $81 per car.
However, consumers could end up paying more for other lines of coverage.
A Senate committee has discussed abandoning PIP in favor of a system whereby people injured in auto accidents can sue to recover against bodily injury policies held by drivers found at fault.
Other items on the agenda:
Flood insurance: Brandes is sponsoring SB 420, which would encourage Florida insurers to write flood insurance as an alternative to expensive federal coverage. Existing law allows insurers to offer flood policies through 2019 without having to wait for the Office of Insurance Regulation to review their rates. Brandes' bill would extend that until 2025.
HMOs: SB 262, by Greg Steube, would allow patients to sue HMOs for declining to cover doctors' treatment recommendations in bad faith.
"Why shouldn't the HMOs be held liable for the decisions they make and the doctors aren't making, and people are dying? I just don't think that's equitable," the Sarasota Republican said during a committee hearing.
Existing law exempts HMOs from liability for treatment decisions by doctors with whom they contract to treat patients.
State employees' health insurance: PCB HHS 17-01 would allow workers to choose between four plans offering different benefits levels, and pay premiums accordingly, beginning in 2020.
If the state's contribution for a premium were more than the cost of the plan selected by an employee, they could use the remainder to fund a flexible spending arrangement or health savings plan; purchase additional benefits; or apply it to their salary.
Doctor's prerogatives: HB 161, by Danny Burgess, and SB 240, by Tom Lee would authorize a direct primary care system, described by proponents at the Florida Medical Association as "an alternative to the traditional fee-for-service model in which patients are charged a simple, affordable flat monthly fee for comprehensive coverage of all primary care services."
These arrangements are intended to prevent chronic illnesses and reduce administrative expenses. They would not be subject to oversight by the state Office of Insurance Regulation.
Abortion: Medical malpractice insurers are alarmed about HB 19, by Erin Grall, which would create a cause of action by women against doctors who performed an abortion without informed consent as many as 10 years later.
Mark Delegal, with the Doctors Company, a medical malpractice insurance business, has argued the measure would undo medical malpractice reforms passed by the Florida Legislature in 2003 — including a two-year statute of limitations.
Prejudgment interest: CS/HB 469 would allow plaintiffs to recover interest on noneconomic claims, including pain and suffering, at a rate set 4.9 percent but varying with inflation — from the date of a loss.
They could collect against attorney fees and costs, too. Existing law provides for prejudgment interest on economic claims only, or when provided for by contract.
A companion measure, by Steube, has cleared the Senate Judiciary Committee.
Uber/Lyft: CS/HB 221 would create statewide regulations governing transportation network companies. That's car-sharing operations like Uber and Lyft. Among other things, the bill would require the companies to insure each car.
"For far too long, TNC drivers have been operating under their personal insurance policies, which may not cover them or their passengers in an event of a crash," Samantha Sexton, of the Personal Insurance Federation of Florida, said after the bill cleared the House Government Accountability Committee.
Omnibus: HB 454, by Brandes, cleans up various provisions of the state's insurance regulations. For example, it would repeal the scheduled 2019 sunset of medical malpractice insurers' exemption from emergency assessments in case of a catastrophe, and would allow insurers to charge handling fees if a premium check bounces.
Lobbyists tend to view any cleanup bill warily, lest it turn into a "train" carrying provisions they might not like.