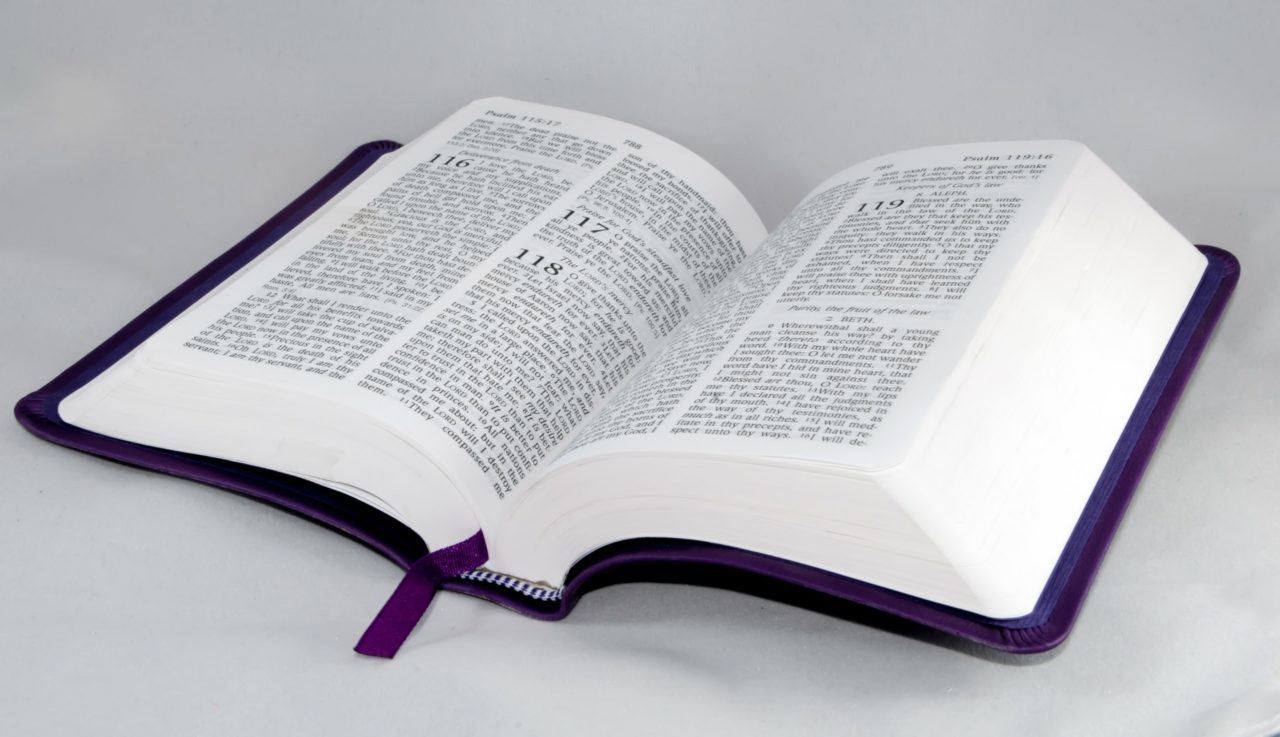 Legislation that could extend the concept of religious expression in public schools cleared its second and final Senate committee, and now awaits a floor vote.
The "Florida Student and School Personnel and Religious Liberties Act"  [SB 436], carried in the Senate by Sen. Dennis Baxley, was passed along party lines by the Senate Judiciary Committee Tuesday.
The bill, should it become law, would ban school districts "from discriminating against students, parents, & school personnel on basis of religious viewpoints or expression," with the Florida Department of Education offering policy guidance for the state's districts.
The bill would allow for "religious expressions," such as prayer, at school-sponsored events as part of a "limited public forum." It would also allow "religious expression" in coursework, and also allow for prayer groups and "religious gatherings" that could be organized at any time a commensurate (and undefined) secular activity is permitted, including during the school day.
Baxley framed the contents of the bill a "very essential right," guaranteed in the Constitution.

Though religious expression in schools historically has been contested, Baxley asserts that his is an "enabling bill," precluding "variant interpretations of what is appropriate" in the public school setting.
"Students need the advent of this expression in our society … people of faith feel there has been a chilling effect," Baxley said.
Democratic Senators had questions and quibbles.
Audrey Gibson, whose Duval Delegation Democratic colleague Rep. Kim Daniels is carrying the House version along with Rep. Patricia Williams, wondered how the bill protected students and parents from discrimination based on religious belief.
Baxley, in answering, said "misunderstandings of the law" in the past have led to students being sent home from school for religious apparel, or chided for writing about faith figures, or reading the Bible during school hours.
"Some people overreact in fear of a lawsuit," Baxley said. "Let freedom reign."
Baxley said the bill is "worth the risk that somebody may see or hear something they don't want to hear."
Gibson continued to press for a specific definition of "religion" and "religious."
Baxley hemmed and hawed, saying that he was using a "pretty common definition of what is religious."
"If we can't define — and I'm not sure what your vision of your faith belief is … if someone has no faith, are they covered in this bill if they choose to express that," Gibson said.
Baxley said the bill protected those who are "atheist … or some other world religion … or they made up a religion of their own."
Sen. Bobby Powell, another Democrat, lauded the "noble concept" of religion, but advanced the potential of a "hate group" under the purview of religion.
Baxley invoked unspecified case law, and it was left to staff to discern the definition of religion, as members of the public argued for the bill ("freedom of religion, not freedom from religion") and against the bill (a concern from a Volusia County teacher that faith-based arguments could undermine the teaching of Evolution).
A definition was rendered, but it was inconclusive.
Sen. Gibson spoke up again after all that.
"Part of the premise of the bill," said Gibson, is "Christianity."
Gibson, a practicing Christian herself, asserted that the bill came at the expense of a "very broad … religious spectrum," potentially creating more discrimination.
"There are many issues with the bill," Gibson noted, calling the bill "confusing statutory language."
For his part, Baxley said he wouldn't chase the "rabbits and red herrings" from Democratic critics.
____
The House version [HB 303] had a stop Tuesday afternoon also in the PreK-12 Quality Subcommittee, ahead of two more committee stops before a floor vote.
The bipartisan reception of the legislation could be described as rapturous, with unanimous approval and applause at the end of it all.
On the House side, Republican Rep. Rick Roth wondered if the bill was going far enough, with his GOP colleague Mike LaRosa saying the bill was "long overdue" and that he was interested in "jumping on as a co-sponsor."
Republican Byron Donalds was so excited by the bill that he "jumped" (as in physically) when he heard about it.
Democrat Shevrin Jones also affirmed his support of the bill, talking of the comforts delivered by prayer when he was in elementary school in the 1990s. His colleague Matt Willhite said that the bill allowed "us to say we are one" and that includes "all religions."
Daniels' Duval Democrat colleague, Rep. Tracie Davis, congratulated Rep. Daniels on the bill.
"This is about options. I'm especially excited that there are protections for school personnel," Davis said.
Rep. Daniels, in closing, said "the bill was placed on [her] heart" because of what she heard from her community, coupled with her "passion for positive change."
"I say — let the son — s-o-n — shine," Daniels said.