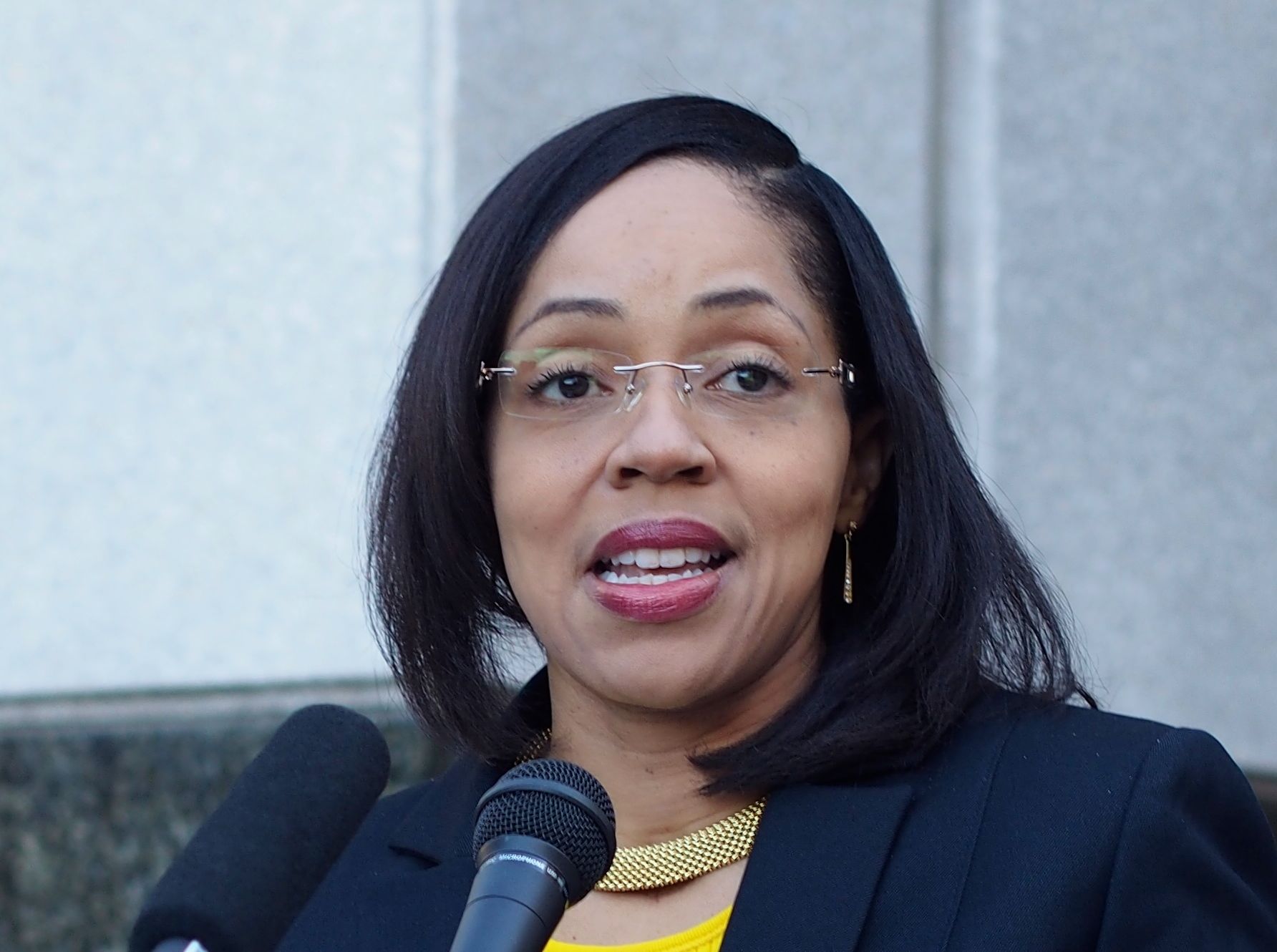 Elected prosecutors who declare they will not pursue the death penalty – as State Attorney Aramis Ayala of Orlando did last week – are rare and far between. And she might be unique in American history for being both very public and firm on that policy.
Still, Robert T. Johnson of The Bronx, New York should know what she's going through.
"There was a lot of hue and cry. It was very, very similar," William Fitzpatrick, chairman of the National District Attorneys Association and himself the elected district attorney in Syracuse, N.Y., said of Johnson's story.
Johnson, Fitzpatrick said, was the only elected prosecutor he could think of who, like Ayala, renounced the death penalty in a state that had a death penalty law.
Yet there likely have been, and probably currently are, other elected prosecutors around the country who've quietly adopted the same policy as Ayala and Johnson, but just never publicly announced anything, Fitzpatrick said.
Some of them, including Johnson, went on to have long careers as prosecutors, and in higher politics.
And 19 states do not have the death penalty, so prosecutors there do not have to make what Fitzpatrick called the most difficult decision any prosecutor can make.
In 1995, while Johnson was running for re-election as the district attorney of Bronx County, N.Y., the state of New York enacted a death penalty. Johnson, a Democrat, said during his campaign that year that he would not use it in the Bronx, though, unlike Ayala he never called a press conference at his office to formally announce that it would be a district-wide policy. And, Fitzpatrick said, "He tried to distance himself from those remarks later."
But along came the slaying of a New York police officer, Kevin Gillespie, in early 1996. Then-New York Gov. George Pataki, a Republican, demanded through a letter to know how Johnson intended to prosecute alleged cop-killer Angel Diaz.
"Rob, a very principled guy, got pissed off about the letter, said it was 'none of your business. I'm going to do what I have to do,'" recalled Fitzpatrick, who is a Republican.
So Pataki issued an executive order stripping the Diaz case from Johnson and giving it to the state attorney general to prosecute instead.
As Ayala is now doing, Johnson challenged the governor to court. He lost, when the New York Supreme Court sided with Pataki. But it became moot, because Diaz killed himself in prison before he could be tried.
Johnson never did prosecute a death penalty case. Eventually, New York's law was struck down, in 2004, and not replaced. Johnson continued getting re-elected and serving as the Bronx DA until 2015, when he ran for, and won, a justice seat on the New York Supreme Court.
He declined to talk to FloridaPolitics.com about his experience or Ayala's case, saying through his office that it would be "inappropriate" for a Supreme Court justice to comment.
But there certainly were others who avoided the death penalty simply by refusing to prosecute it on a case-by-case basis, but just never announcing it as a formal policy, Fitzpatrick said.
They probably included now-U.S. Sen. Kamala Harris of California, who, despite some high-profile, horrific cases, had no death penalty prosecutions while district attorney of San Francisco from 2004-'11, he said. And just across the East River from Johnson in New York, was legendary New York County District Attorney Bob Morgenthau, DA in Manhattan for 34 years before he retired in 2009. He never saw any death penalty cases either.
"It was 'Wink-wink, nod-nod,' Bob would never seek the death penalty, but we all knew," Fitzpatrick said.
There have been no such wink-wink, nod-nod state attorneys in Florida, said Buddy Jacobs, longtime general counsel to the Florida Prosecuting Attorneys Association. And there certainly have been no attorneys who've been open about opposition either, he said. Ayala is the first to renounce the death penalty, either publicly or in practice.