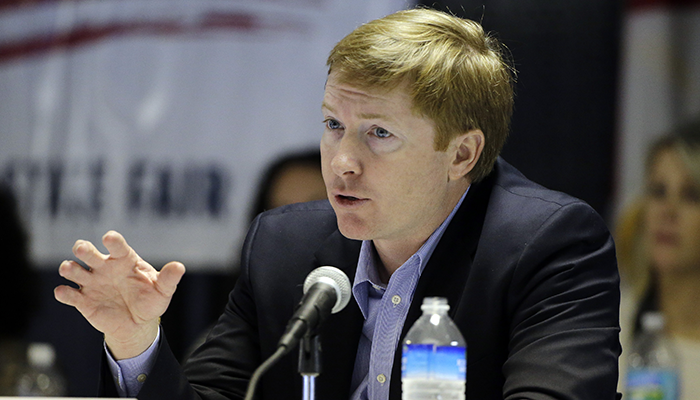 If Agriculture Commissioner Adam Putnam is serious about running for governor, he's going to have to dial down the #Stupid in his own office.
The Baron of Bartow went full #FloridaMan on Ocheesee Creamery, a family-owned dairy farm an hour's drive and a world away from what former Gov. Jeb Bush derisively — and correctly — referred to as "Mount Tallahassee." The Wesselhoefts are central casting's idea of decent, hard-working people being run out of business by "regulators" running wild. They dote on their small herd of Jersey cows like the Donald dotes on Ivanka.
Visitors to the Creamery's website learn that the "Jersey girls" are "an intelligent cow breed, and we enjoy being around them because they are known for their calm, gentle and docile nature."
The "plush green grass and open fields of fresh air and sunlight" at Ocheesee would make an ideal backdrop for those ubiquitous FreshFromFlorida commercials. Instead, Putnam and his lawyers at the firm of Orwell, Kafka and ? and the Mysterians are in their fifth year of spending public funds to force the Wesselhoefts to add vitamin A to their skim milk, or add the word "imitation" to their skim milk labels.
Yesterday, it was Putnam's turn to get creamed.
A panel of Reagan, Bush, and Obama appointees to the 11th U.S. Circuit Court of Appeals circled the constitutional wagons around strict construction and decided that it is not deceptive to refer to skim milk as skim milk.
Nobody claimed otherwise before Putnam was elected as the state's agricultural regulator-in-chief. His jihad on Jerseys has attracted embarrassing international attention, including the No. 4 slot on an April Fools' Day roundup of "stories you thought were pranks but are in fact genuine."
Mary Lou Wesselhoeft suspects that Putnam and his Label Police are carrying water, currying favor, and otherwise doing the bidding of bigger, richer, more politically connected dairymen. At some point, he's going to have to explain to the rest of us why she's wrong.