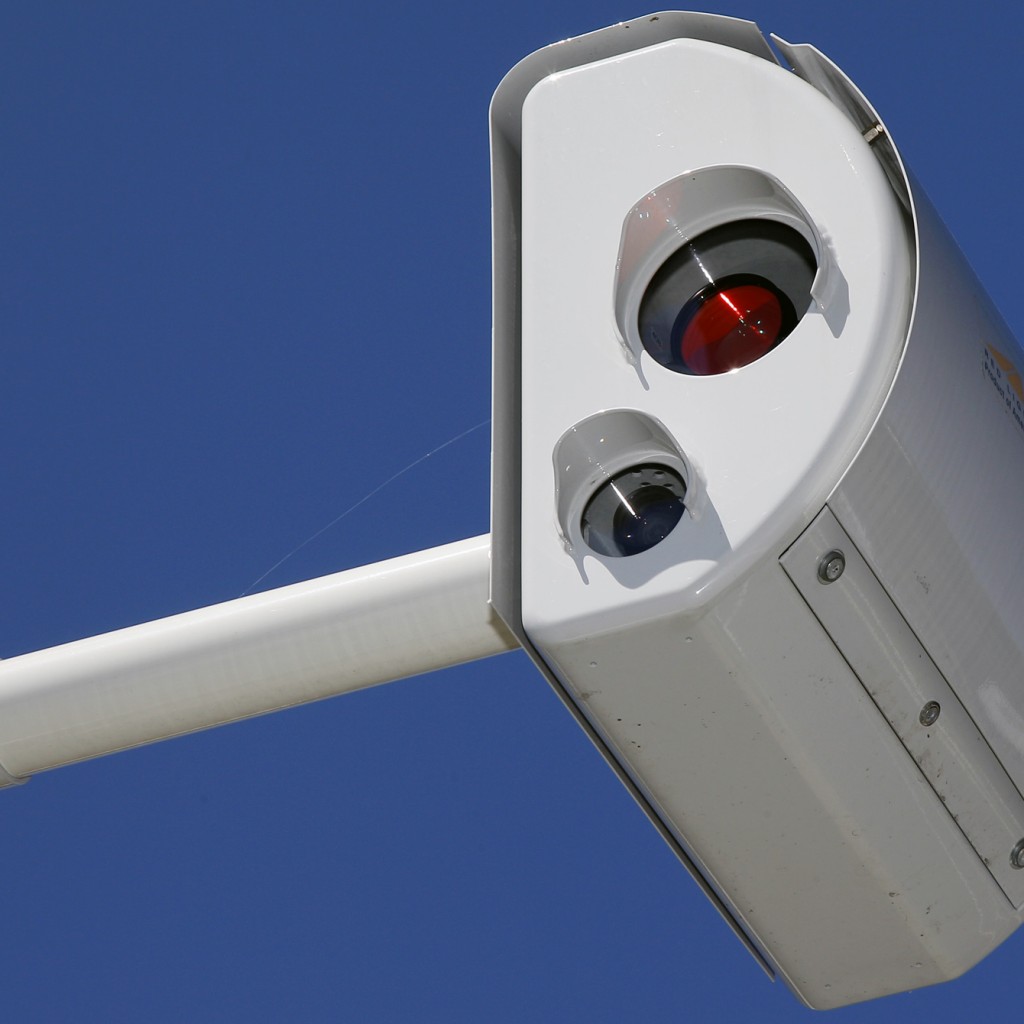 Depending on your point of view, red-light cameras in Florida are either: A) Of great benefit to public safety by making drivers think twice when approaching a changing traffic light; or B) a cash grab by communities that amounts to a backdoor tax.
Just we're clear, I'm on the side of Option B.
While several communities throughout the state have discontinued use of the cameras for reasons best explained by Option B, the Legislature has never mustered enough support for a complete ban on them.
Bless 'em, though, House members keep trying. They are scheduled once again to take up a proposal (HB 6007) by Rep. Bryan Avila, a Hialeah Republican, and Spring Hill Republican Rep. Blaise Ingoglia, to repeal laws that permit the cameras.
Maybe they will succeed this time. I wish they wouldn't stop there, though. I wish that for once, lawmakers could finally put their foot down on the practice of texting while driving. Currently, it is only a secondary offense, punishable by a fine only if officers can stop a violator on another charge.
The state transportation committee will consider whether to recommend toughening the law by making it a primary offense — meaning that if an officer sees someone obviously texting while driving, they can be pulled over for that.
Sadly, even something so obvious is complicated after the U.S. Supreme Court ruled that it takes a warrant to search a cellphone. It's unlikely a motorist about to be hit with a big fine for texting would voluntarily turn over their phone. I appreciate the complication.
It's worth the battle, though.
So why the battle against cameras but support for a texting ban?
Simple.
In 2015, the state reported nearly 46,000 accidents due to distracted driving. That's more than 12 percent of all crashes in Florida, and we've all had the experience of watching drivers weave in and out of highway lanes while they're focused on their phone instead of the road.
Red-light cameras, on the other hand, appear to contribute to crashes as well as being the aforementioned cash grab. The News Service of Florida reported in a four-year study of 148 intersections with cameras, across the state, crashes increased by more than 10 percent.
Rear-end collisions were the main culprit.
Add to that the fact that cameras are operated by an out-of-state firm and that appealing the fine can result in even heavier costs and points on your driver's license. People usually give in and pay, and that's not what a law like this should be doing.
Get rid of the cameras.