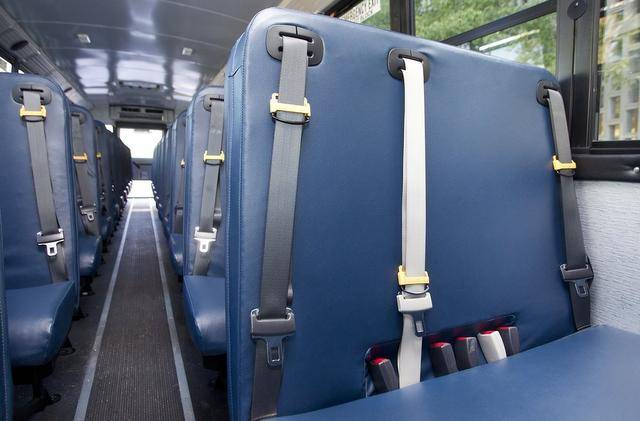 Congressman Charlie Crist is looking to better protect students riding school buses.
On Wednesday, the St. Petersburg Democrat introduced the Best to Use Safety (BUS) Belts Act to enhance school bus safety, by requiring all new buses be equipped with safety belts.
The act would also provide grants to upgrade existing buses with seat belts.
"Families across Florida teach their children to buckle up. But for millions of kids across the country their school bus lacks this basic safety feature," Crist said. "All students deserve access to a safe education – this measure simply extends that principle to children's transportation to and from school."
In the past six months, school bus accidents have killed and injured students in Maryland, Tennessee, Massachusetts and on Tuesday, in Omaha, Nebraska. Crist's BUS Belts Act would aim to prevent injuries and deaths when school bus accidents occur.
"Children are provided the protection of three-point belts when they ride in a car. The same protection should be offered to them in school buses. This legislation would enable this to happen," added Deborah A.P. Hersman, president and CEO of the National Safety Council.
Florida already mandates seat belts on school buses, per a bill sponsored by Crist when he was in the state Senate. Federal law currently only covers the driver's seat on large school buses.
On Tuesday, the Texas state Senate voted to approve legislation requiring all new school buses to come equipped with safety belts. That measure now heads to the Texas House.