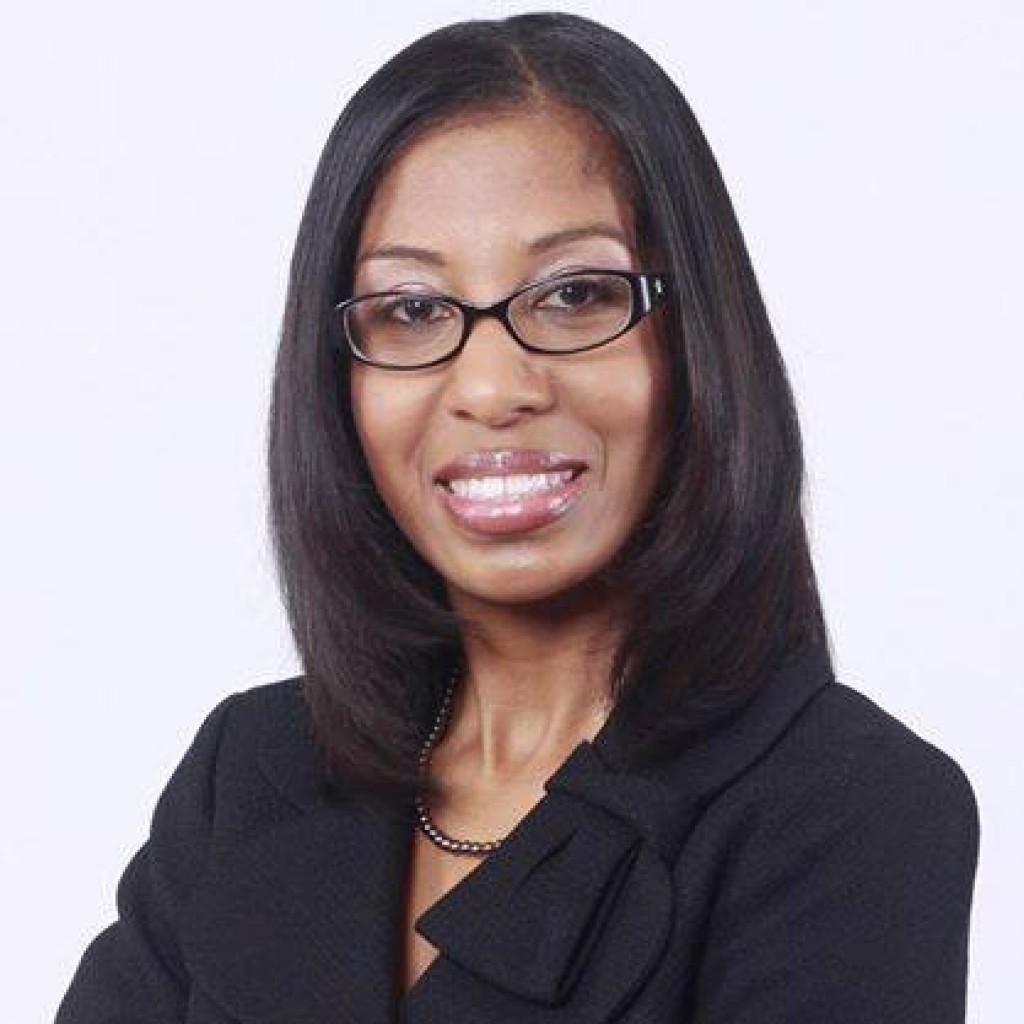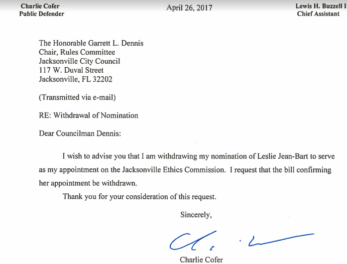 In the wake of a springtime clash between anti-Trump protesters and Jacksonville police officers, a very public clash soon ensued on Facebook between Jacksonville Ethics Commission nominee Leslie Jean-Bart and Fraternal Order of Police head Steve Zona.
That clash — which involved, among other things, Jean-Bart defending protesters using the inflammatory phrase "f— the police" by posting that "Also, F*** the Police is protected free speech. I'm not going to condemn it because there is no reason to do so" — has now reached denouement.
And it appears Jean-Bart will not be moving toward the Ethics Commission anytime soon.
On Tuesday, the Jacksonville City Council Rules Committee moved 6-0 to withdraw Jean-Bart's nomination. And Tuesday evening in Jacksonville City Council, the full legislative body likely will do the same.
The nomination was withdrawn at the request of its sponsor: Public Defender Charles Cofer, who was endorsed by the police union and Jacksonville Sheriff Mike Williams in his primary pillowfight against the scandal-damaged former incumbent.

Rules Chair Garrett Dennis also noted Sunday evening that FOP Head Zona indicated some discomfort about Jean-Bart's nomination.
If protesters had quoted almost any other late-1980s hip hop song, Jean-Bart likely would be on Ethics as of Tuesday evening.