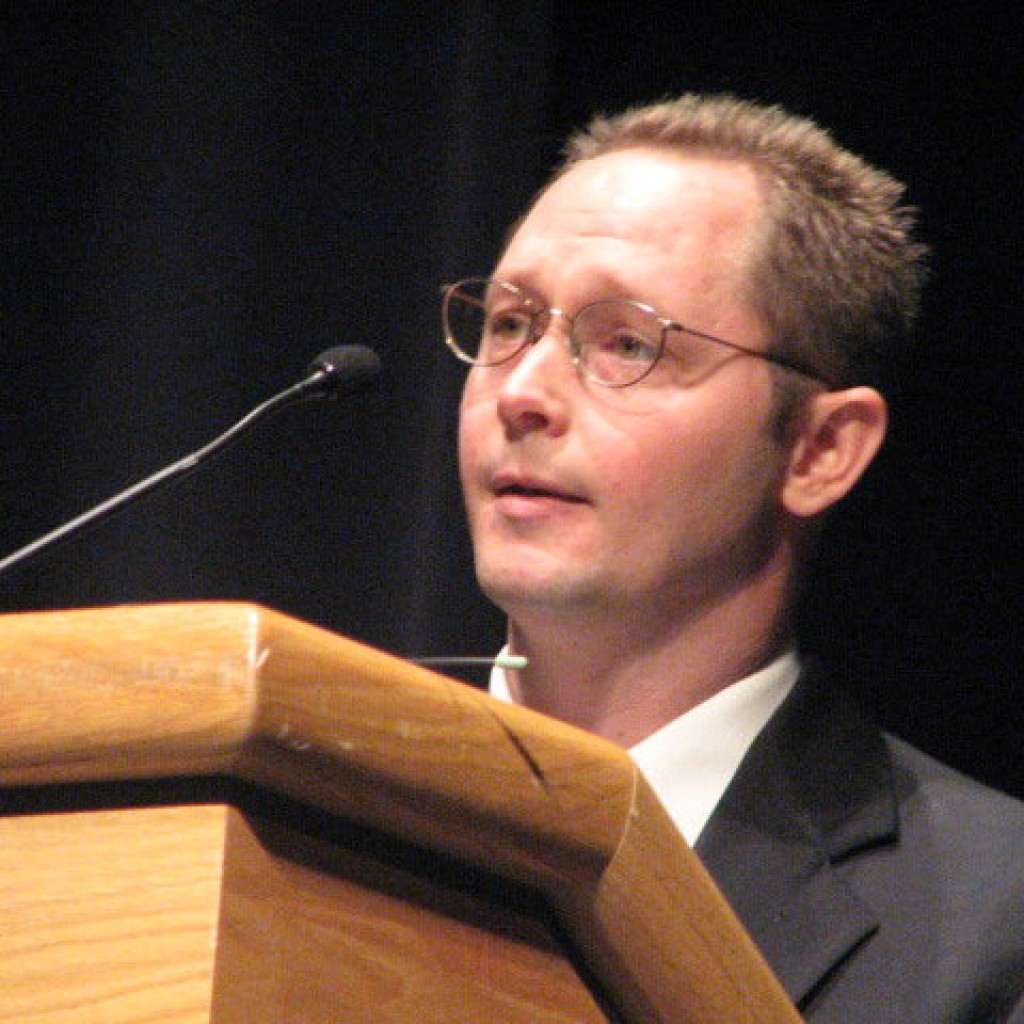 In Jacksonville Tuesday, state Rep. Jay Fant will officially declare he will be running for Florida Attorney General.
The Jacksonville Republican opened a campaign account Friday, precluding a run to replace term-limited Republican Attorney General Pam Bondi.
Fant plans a special announcement for the Omni. He's scrubbed his website of "Jay Fant for State Representative" ephemera (that type of thing was so "last year"). And he has about $70,000 in the account for his political committee, Pledge This Day, which beats nothing.
However, his launch may be less notable for the announcement — made to the donor class months ago — than it is for a controversial consultant he hired as the hypeman: Raymond Johnson.
Johnson, as we've reported for years, has a history of making provocative statements — generally against LGBT rights. In the context of Johnson's intemperate rhetoric, serious questions are raised as to why Fant would hire Johnson to make his first impression on local and state political media.
Perhaps the nadir of Johnson's comments was when he victim blamed on World AIDS Day, accusing the government of "coddling" those who suffer from the disease.
"By their admission their [sic] is a problem in Jacksonville with Aides [sic?] and STD's from in their own words 'Men who have sex with men.' Yet we hate because we want to love these people enough to help them and save them from these deadly diseases? Why is [sic] our city leaders hating these people enough to coddle sick people in their illness [sic?] by giving them the special rights [sic?]?"
Johnson also compared the leadership of the local Republican party to Nazis not too long ago.
Referring to the "Republican establishment Nazis after" him for "not sitting down shutting up and going along with politically correctness [SIC SIC SIC and SIC], gaining to much power and media [SIC]," Johnson framed the Duval GOP establishment as wanting to remove his "membership from their corrupt body."
His strong feelings were occasioned by his passion for the Confederate flag.
Johnson attacked former Duval GOP Chair Cindy Graves for calling a presentation he was going to do on the seditionist symbol stupid, with the following overheated rhetoric.
"So sorry you feel this about this issue of simply educating people about the civil war and the confederate flag when those that seek to be history revisionist are reporting lies and mistruths," wrote Johnson. "Their ultimate goal is the remove history to indoctrinate in their own propaganda to lead 'sheepable' to the slaughter of a socialist/communist state."
Brett Doster, on behalf of the Fant campaign, notes that "we have not hired any consultants for the campaign, and Raymond Johnson does not speak for the campaign."