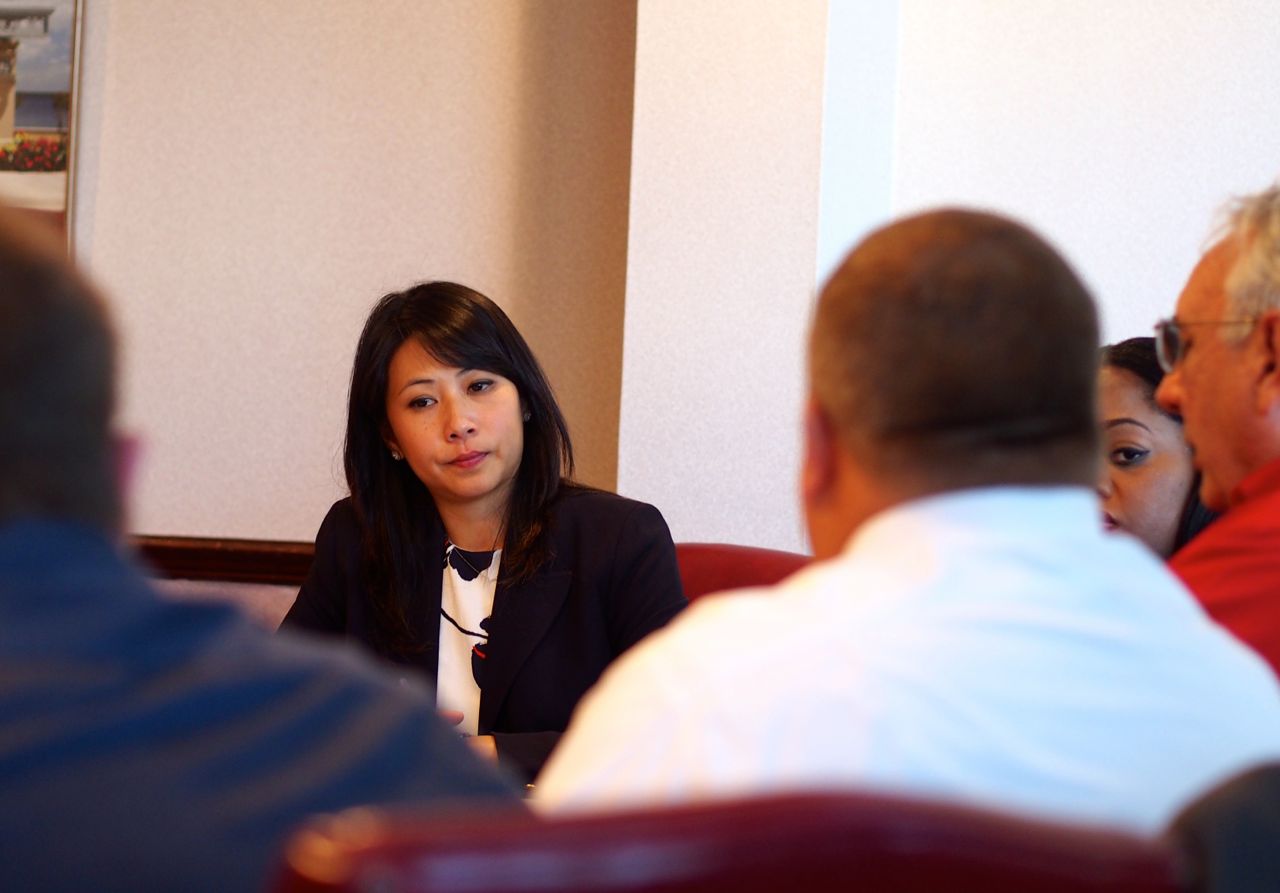 A week after she watched the Republican American Health Care Act pass the House against her wishes, Democratic U.S. Rep. Stephanie Murphy still is getting an earful on the woes of health care, on Tuesday from a chamber of commerce meeting that did not necessarily share her concerns.
Several members of the Sanford Chamber of Commerce peppered the freshman congresswoman with complaints that the problems with health care are not those that Murphy bemoaned, such as access and pre-existing conditions, but costs to small businesses and individuals.
Murphy, elected last fall to represent Florida's 7th Congressional District, covering Seminole County and northwest and central Orange County, recognized that this round table discussion was not a Democratic forum, one of several events she attended in Sanford on Tuesday.
She precluded the questions by stressing her willingness to work across the aisle and her personal, professional and political commitments to small businesses. But she found herself largely peppered with health care law requests that may run counter to her priorities.
Several people at the round table expressed little concern for coverage for all, or pre-existing conditions, or for refugees, but argued that the costs must be contained and brought down. One called the other issues "lipstick on a pig" when people cannot get health insurance they can afford.
Murphy, citing her husband's small business, agreed that the costs "are prohibitive," but mostly listened as members of the chamber relayed their concerns.
One member said she and her husband are spending $2,200 a month, for a $5,000 deductible, contending the  costs of insurance have "gone out of control." Another said he knows small business owners unwilling to hire a 50th employee for fear they'll be required to provide insurance. Another spoke of how he believes uncovered procedures, such as laser eye surgery, have fallen dramatically in price because the free market has driven down costs, something that does not happen for insured procedures.
Murphy responded by applauding the diversity of perspectives. "While we may not agree on everything, I think the important thing is we continue to have these conversations," she said.