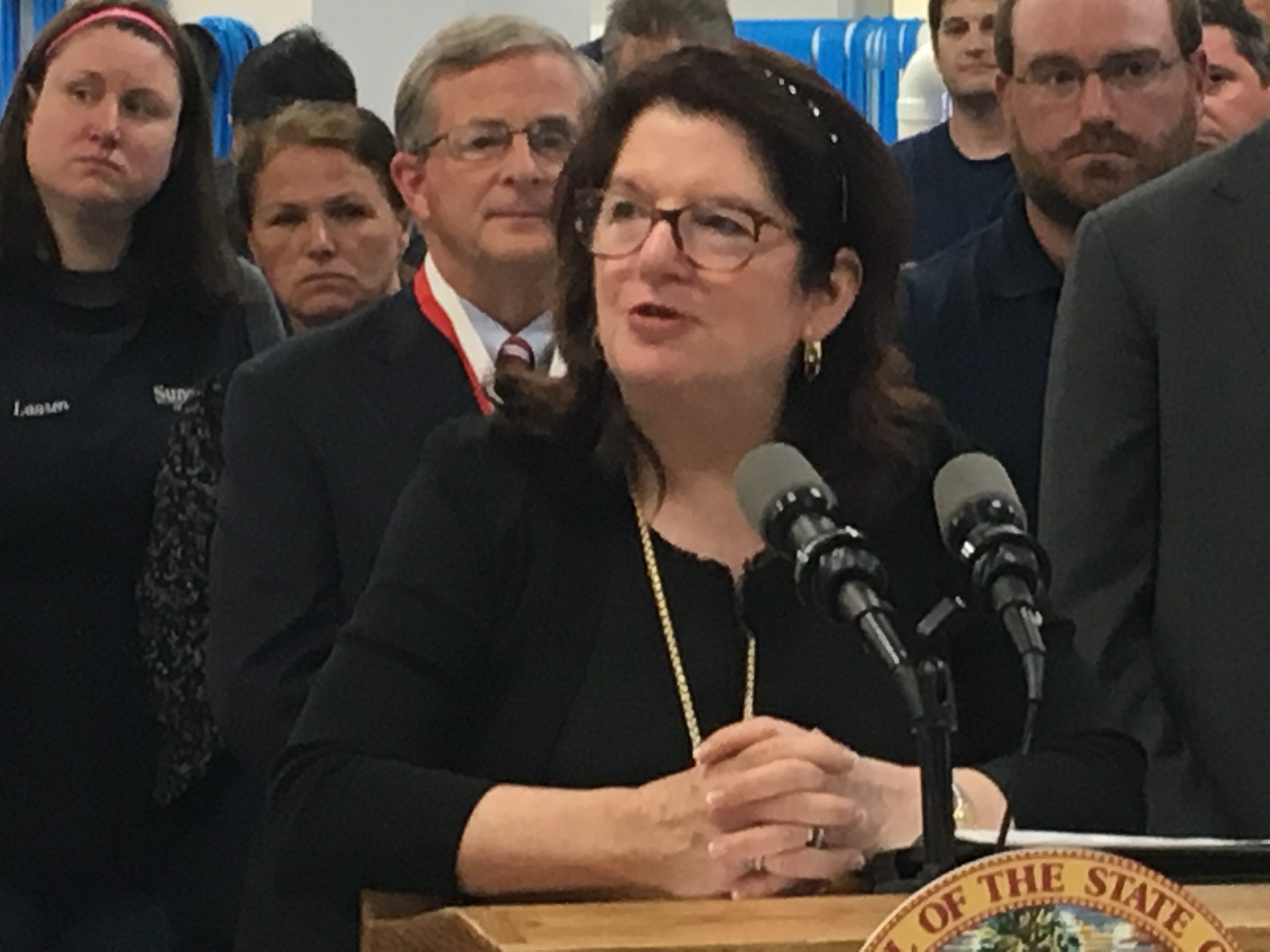 At the end of June, Jacksonville City Council President Lori Boyer will pass the gavel to one of two people running to replace her.
The city will have accomplished two major things on her watch: expansion of the city's Human Rights Ordinance and comprehensive pension reform.
Yet there is one more significant hurdle to clear: the election between Anna Brosche and John Crescimbeni on Tuesday.
Ahead of that vote, there have been arguable irregularities: among them, a group of council members voting in a "pack," which could swing the election toward Brosche; and a breakfast meeting between Brosche, two other supporters, and some others that also raised the hackles of some council members on the other side.
Boyer, whose own election to the Presidency was uncontested, didn't face this kind of action last year. And now, in one of her last acts as Council President, she sits in the President's Chair as months of drama and intrigue are distilled into a 19-person vote.
"I really believe that both of them would do a fine job as Council President … that either one of them could execute the job well on behalf of the entire city council," Boyer said.
"Typically," Boyer added, "at this time the President's race has become clear."
This year, however, it's not. When we pointed out that the tally could be 9-9, with Boyer having to decide, she said that "would be interesting."
However, Boyer noted, that if the block of four council members holds up and coalesces behind Brosche, as seems to be the case, "that tips the scale."
Boyer, when asked about a potential "optics issue" regarding Brosche meeting with supporters days before the vote, had this to say.

"It's probably not good optics," Boyer said. "But it may be that there was nothing discussed that was a problem."
That said, Boyer noted that a role of council members is to "preserve the image" of the City Council.
"From an image perspective, the timing could have been better," Boyer said. "But we are allowed to talk to one another," she added, about personal matters that have nothing to do with Council business.
"You're not allowed to talk about something like 'the race'," Boyer added.
That is pertinent, especially now, as Jacksonville Ethics Officer Carla Miller sent out an email reminding Council members that the Sunshine Law does exist and in fact applies to these matters.