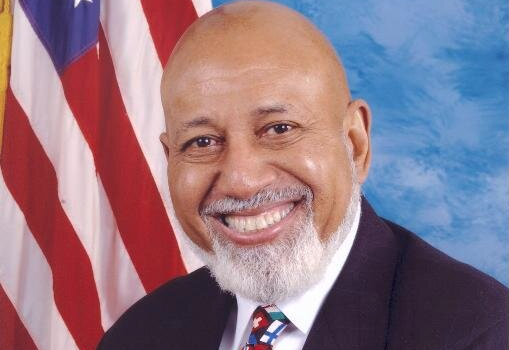 Tens of thousands of Haitian refugees living in Florida received another six months to stay, news that some political leaders — primarily Democrats — are hailing as a victory.
Others say it's not enough.
On Monday, U.S. Department of Homeland Security John F. Kelly announced his decision to extend — for an additional six months — the Temporary Protected Status designation for Haiti. This extension is effective July 23, 2017, through Jan. 22, 2018.
That drew applause from Democratic U.S. Rep. Stephanie Murphy and two Democratic gubernatorial candidates, Gwen Graham and Andrew Gillum.
At the same time, Kelly indicated that Haitian refugees should get ready to go home soon – a message that some Democratic supporters of Florida's Haitian refugees, particularly U.S. Reps. Alcee Hastings and Ted Deutch and Debbie Wasserman-Schultz denounced, at least in part.
Estimates show that more than a quarter million Haitians are living in Florida, though most are not refugees covered by the TPS designation. There are an estimated 58,000 who have TPS status nationwide, with Florida having the most.
An estimated 28,000 Haitians live in the Orlando area in 2014, according to an analysis of U.S. Census data by the Migration Policy Institute. The Miami-Fort Lauderdale-Palm Beach area had the most in the nation, 197,000. The Naples-Fort Myers region also had nearly 20,000.
"Extending temporary protected status for Haitian nationals living in the United States is the right decision, both morally and economically," Murphy, whose Orlando-Seminole County-based district is home to many Haitians, said in a release.
"The decision to extend temporary protected status, announced during Haitian Heritage Month, is welcome news for Florida and all those displaced by the devastating earthquake who now call our state home," Graham, a former member of Congress from Tallahassee, declared in a news release.
"Today's decision was a victory for the Haitian community, particularly here in Florida," Gillum, mayor of Tallahassee, stated in a release. "The Trump Administration and Congress have not always been welcoming to refugees in recent years, but I'm glad today's decision will provide relief for those in need."
Not so fast, said others, upset that the extension is for six months, not the usual 18, and noting that Kelly suggested the extension is only to give everyone time for repatriation.
"This six-month extension should allow Haitian TPS recipients living in the United States time to attain travel documents and make other necessary arrangements for their ultimate departure from the United States, and should also provide the Haitian government with the time it needs to prepare for the future repatriation of all current TPS recipients," Kelly stated in a news release on his announcement.
"This is a 'pack your bags' extension, not a real one," said Jeremy Cruz-Haicken, president of the UNITE HERE Local 737 labor union that represents nearly 500 Haitian refugees who work at Walt Disney World.
His union and others in the Orlando hospitality industry are planning a rally near Universal Studios to demand that the Trump administration grant a long-term TPS renewal.
"I continue to believe, and will continue to champion, that a full TPS renewal of 18 months is in the best interest of both Haiti and the United States," Hastings said in a statement from his office. "Haiti continues to face daily challenges from the earthquake that laid waste to the country in 2010, the subsequent introduction of cholera by United Nations' troops, and Hurricane Matthew, which devastated the country just last year.
"As noted by the U.S. Citizenship and Immigration Services Acting Director James McCament in his memorandum to Secretary Kelly, TPS extensions of less than 18 months create needless operational challenges related to adjudicating re-registration applications and employment documents for the more than 58,000 Haitian nationals residing in the United States," Hastings added.
In a statement, Deutch offered both applause and concern:
"I am pleased that the administration gave Haitians a temporary six-month extension of TPS rather than abruptly ending the humanitarian measure and throwing thousands of lives in limbo, But it's quite clear that conditions in Haiti won't improve sufficiently in six months to justify letting TPS expire. This six-month extension keeps tens of thousands of Haitians uncertain of their future.
"Progress has been made in Haiti, but the country is still far from recovered. Sending these people back into dangerous conditions directly violates the principle reason for granting TPS in the first place."
Wasserman Schultz added similar thoughts.
"Today's decision to provide a six-month grace period from deportation for more than 58,000 Haitians is a welcome but temporary solution, and it falls woefully short of what is needed," she stated in a release. "The move appears to be designed to allow families time to voluntarily return to Haiti or prepare to leave the country. It's the absolute minimum that the Department of Homeland Security could have done.
"However, this additional time does provide an opportunity to make the very compelling case that sending people back to a country still ravaged by earthquake, food shortages, disease and other harsh conditions is simply inhumane," Wasserman Schultz added. "I will continue to work with advocates, the Administration and other lawmakers to extend this deadline as quickly as possible. America needs a smart, compassionate deportation policy in cases where a safe return can't be guaranteed, or a home country cannot successfully reintegrate its own people. Haiti is clearly such a case."