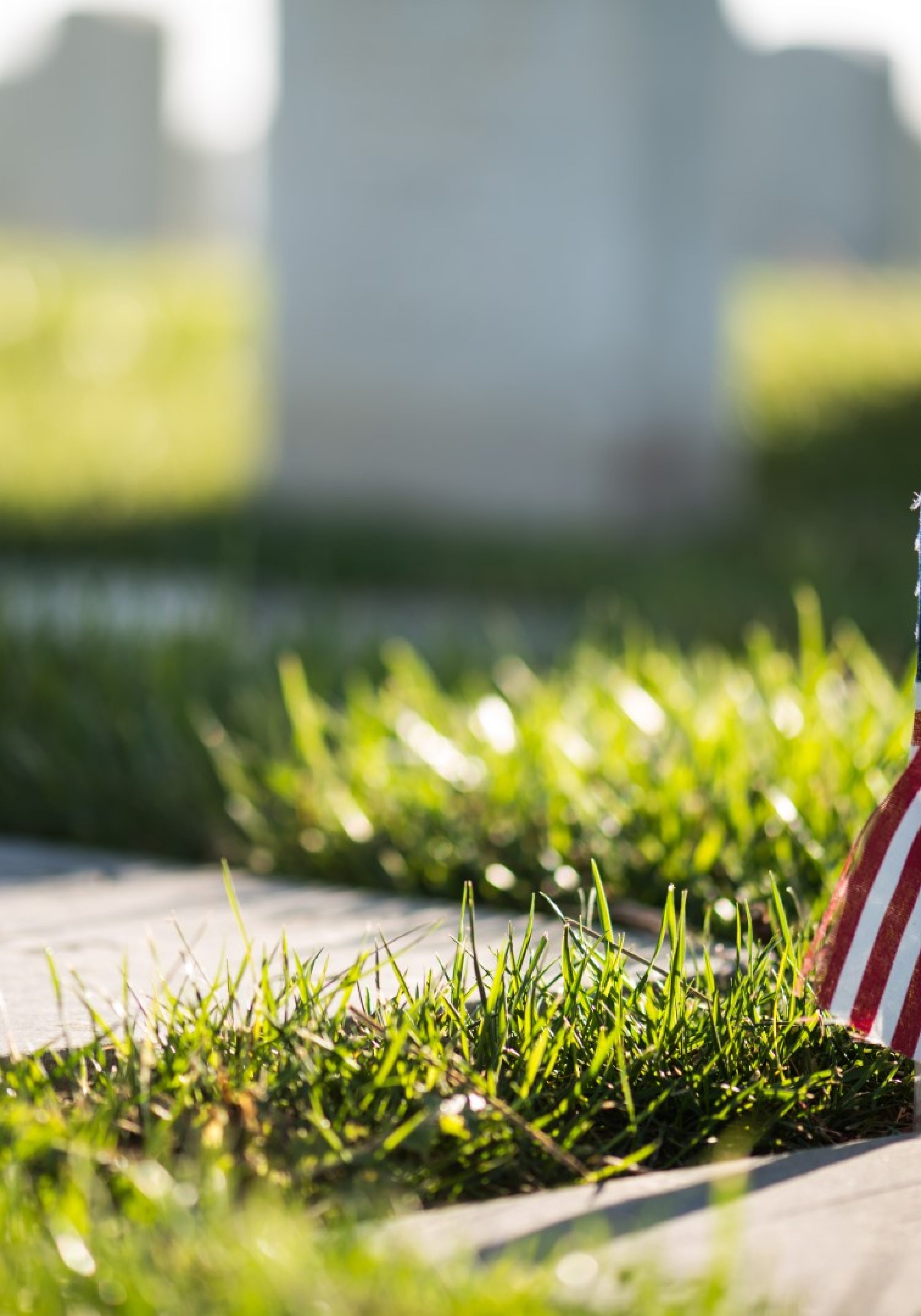 Summertime is here — well, almost.
While Memorial Day commemorates the men and women who died while serving in the country's armed forces, the holiday also marks the unofficial start to summer. And for many people, that means it's time to start thinking about summer vacation.
More than 39.9 million Americans are expected to travel more than 50 miles away from home this Memorial Day, making one of the highest volume of travel since 2005, according to AAA – The Auto Club Group. A record number of Floridians are also expected to travel this weekend, with more than 2 million expected to take to the road, sky and water for a weekend getaway.
Planning a last-minute getaway? Maybe AAA's in-house government affairs team of Kevin Bakewell and Karen Morgan can help you get a TripTik to help plan your trip and make sure your membership is up-to-date before you hit the road this weekend.
But AAA is about more than just roadside assistance. It has a huge advocacy program, reaching out to lawmakers to make sure the roads are safe for travelers. In Florida, that means enlisting the help of Chris Dudley, Paul Mitchell, and Monte Stevens with Southern Strategy Group; and Jennifer Wilson with Adams and Reese.
If you're taking a road trip, you're going to way to have great roads to drive on. That's probably why Florida lawmakers set aside $9.9 billion in the 2017-18 budget for the agency's transportation work program. That sum includes $4.2 billion for highway and bridge construction; $1.1 billion for resurfacing and maintenance; and more than $148.9 million for county transportation programs.
Floridians hitting the roadways this summer can tip their hats to FDOT Secretary Rachel Cone and the FDOT team of Michael Dew, Cody Farrill, Amanda Marsh, and Shannan Dunaway Schuessler for working to keep Florida's roads in tip top shape.
Even if you're staying in Florida, air travel may be more your speed. And heck, you wouldn't be alone. AAA estimates 163,281 Floridians will travel by air this weekend, up 6.5 percent from 2016.
With millions of people flying into (and out of) the Sunshine State on a regular basis, Airlines for America, the trade organization representing the principle U.S. airlines, tapped Fred Baggett, Gus Corbella, Hayden Dempsey, Leslie Dughi and Fred Karlinsky with Greenberg Traurig to represent its interests before the Florida Legislature.
Once you get to your destination, you'll need a place to stay. If you want some tips about where to stay, you might want to check with the Marriott International's legislative lobby team of Slater Bayliss, Al Cardenas and Stephen Shiver with The Advocacy Group at Cardenas Partners; and Pete Dunbar, Martha Edenfield, Brittany Finkbeiner, and Cari Roth with Dean Mead.
If you're looking for a place with a homier feel, then perhaps a vacation rental is more your style. State lawmakers tried to deregulate vacation rentals this year, but couldn't get the measure across the finish line.
Need some help finding a vacation rental this summer? Tom Martinelli and Viviana Jordan with Airbnb might be able to offer you some advice. When Martinelli and Jordan need a hand, they turn to Brian Bautista with Impact GR; and William Rubin, Amy Biscgelia, Christopher Finkbeiner, Matthew Sacco, and Heather Turnbull with The Rubin Group.
Vacationers can also head to HomeAway to the perfect rental for a weekend trip. If you're looking for booking tips, maybe the company's legislative lobby team of Jennifer Green, Melanie Bostick and Timothy Parson with Liberty Partners of Tallahassee, and Ron Pierce and Natalie King with RSA Consulting can offer up some suggestions.
A long holiday weekend is always an excuse for a party, which for many means cocktails on the beach, by the pool or over dinner. You can bet the Florida Highway Patrol and other law enforcement agencies will be out in full force.
Want to avoid an encounter with law enforcement while you're out and about, but don't want to turn down that cocktail? There's plenty of ways to get home safe, many probably installed on your cell phone, including the Uber and Lyft apps.
Earlier this month, Gov. Rick Scott signed into law a bill (HB 221) that regulates transportation network companies, like Uber and Lyft. The law, which goes into effect July 1, requires sets minimum insurance standards for ride-booking companies and requires companies to conduct background checks on drivers.
The law has been a longtime coming, and passage wouldn't have been possible without the work of Uber's crack government affairs team of Brian Ballard, Brady Benford, Bradley Burleson, Chris Dorworth, Sylvester Lukis, and Stephanie Grutman Zauder with Ballard Partners; Green and her team at Liberty Partners of Tallahassee; Pierce and his team with RSA Consulting Group; Jorge Chamizo, Charles Dudley, and Cory Guzzo, with Floridian Partners; Sean Pittman with Pittman Law Group, and Marty Fiorentino, Joseph Mobley, and Mark Pinto with The Fiorentino Group. The transportation technology company can also thank its über in-house team of Aaron Brand, Cesar Fernandez, Kasra Moshkani, Brad Nail, and Stephanie Smith.
If you're on Team Lyft, then maybe Daniel Diaz Leyva; Jonathan Killman and Jon Yapo with Foley & Lardner, Bill McCollum with Dentons US, and in-house lobbyist Timothy Alborg can score you some rides this holiday weekend.
Love the water? Cruising is probably the vacation for you. It might be too late to hop a boat this holiday weekend, but with three of the top cruise ports in the world located in Florida, you'll surely be able to find a ship setting sail soon. According to a recent report from the Florida Ports Council, 62 percent of all U.S. cruisers sailing through a Florida port.
Since the industry has such a big economic impact on the Sunshine State, it's no wonder the Cruise Lines International Association, the world's largest cruise industry trade association, tapped Ballard, Burleson, Lukis, Carol Bracy, David Browning, Nelson Diaz, and Matthew Forrest, with Ballard Partners; and Edgar Castro with Southern Strategy Group to represent it during the 2017 Legislative Session.
Whatever you do this weekend, make sure to a moment to remember the real reason for Memorial Day. Originally called "Decoration Day," the holiday was borne out of the Civil War and the desire to honor those people who died in service of the United States.
New York was the first state to officially recognize the holiday in 1873. It was officially dubbed Memorial Day under a federal law passed in 1967, and was moved to last Monday in May in 1971.
While the holiday commemorates those who have died in service to the country, it's still fair to give a shout out to Veterans of Foreign Wars and the American Legion? Bill Helmich with Helmich Consulting represents the Florida departments of the American Legion Auxiliary and the Veterans of Foreign Wars.