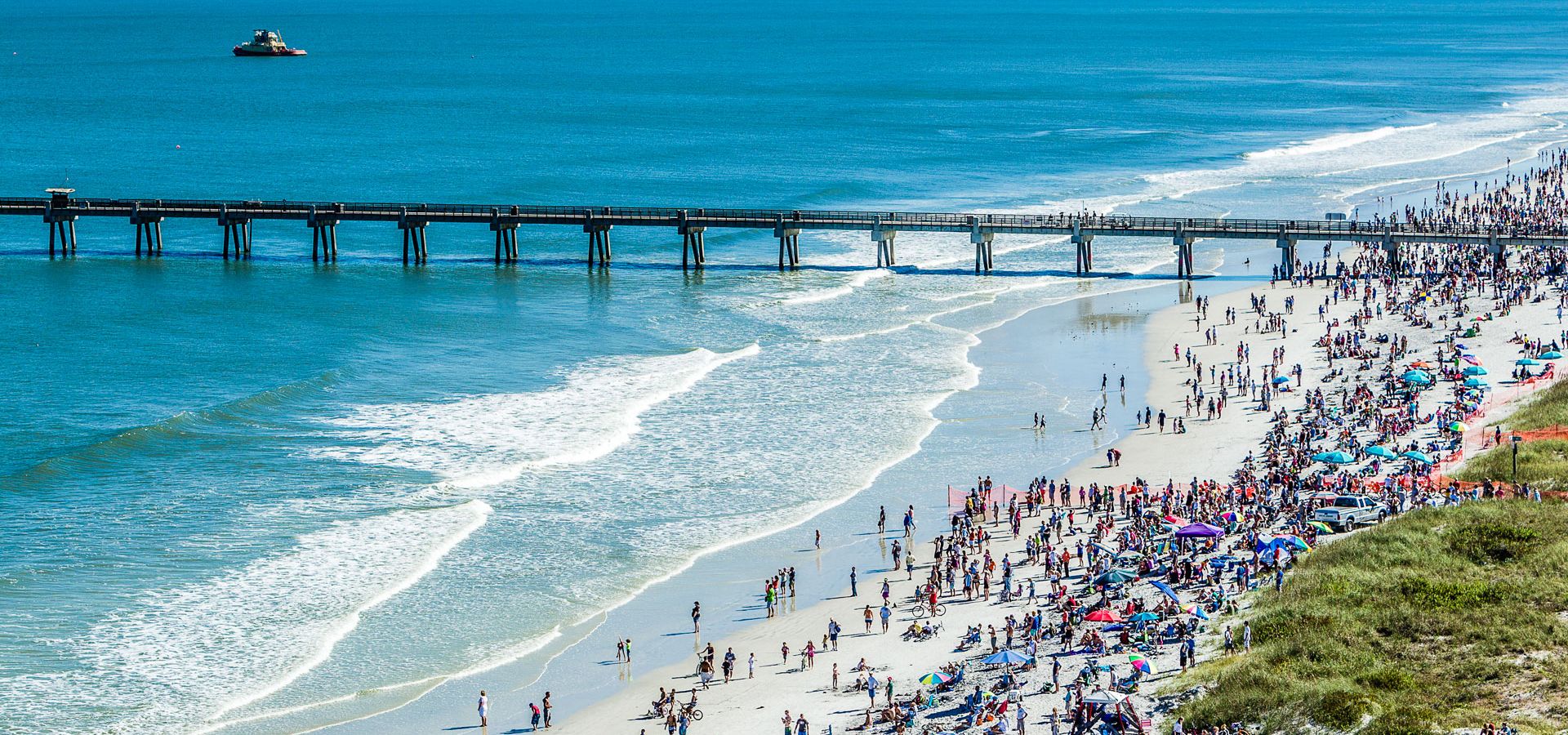 It's June, finally. And despite the Jacksonville City Council taking a week off, the political scene in Northeast Florida is heating up.
One congressional incumbent launched his re-election campaign, while a former Clintonista is mulling her own run in a district just south of Duval County.
Sen. Bill Nelson came through the region to talk about the youngest victims of the opioid crisis, and the head of the Florida Chamber delivered a downbeat message about what the state will look like with severely cut economic incentives.
And, to be sure, other news — covered here — transpired.
We expected a slow week this week, owing to the Memorial Day holiday. What is clear, however, in Jacksonville politics, things are always popping.
Your move, Alvin Brown
Thursday saw the first re-election fundraiser for U.S. Rep. Al Lawson, the Leon County Democrat who also represents Jacksonville in Florida's sprawling 5th Congressional District.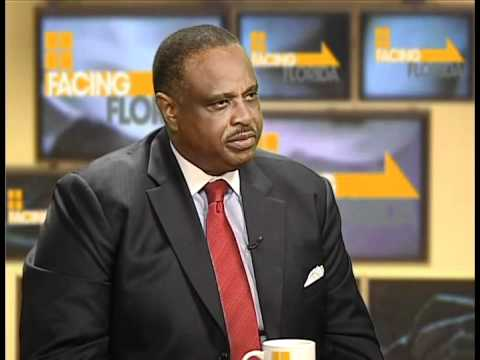 And with that comes an inevitable question: who will step up from Jacksonville to face Lawson?
The most compelling Jacksonville candidate associated with a potential run at Lawson in the Democratic primary: former Jacksonville Mayor Alvin Brown.
Brown has talked to donors already, attempting to rebuild bridges that were broken down during his shambolic re-election campaign in 2015, and he has told Democratic elected officials that he intends to launch a campaign just as soon as Corrine Brown's court case is out of the news.
Though Jacksonville Democrats may want the seat back, Lawson as an incumbent will have every possible institutional advantage, with support from lobbies and the national party should he need it.
Brown, meanwhile, has few friends in the Florida Democratic Party after a term in which he shunned party label on many occasions, including not appearing with President Barack Obama when he came through Jacksonville.
Bill Nelson talks opioid 'pandemic'
U.S. Sen. Nelson visited Jacksonville's UF Health this week, touring the safety-net hospital's Neo-Natal Intensive Care Unit to spotlight a problem that gets more grave by the month: newborns addicted to opioids.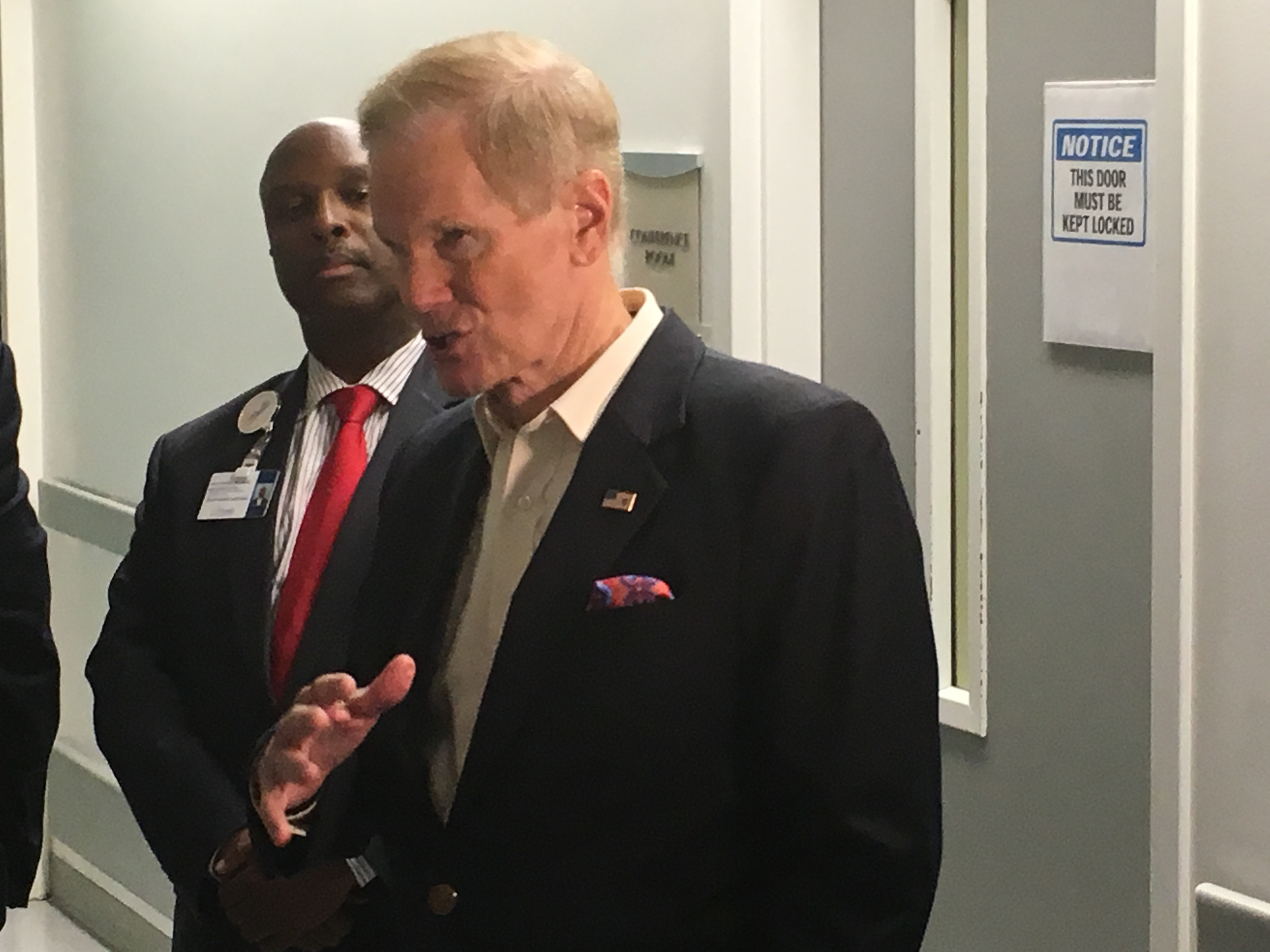 Nelson sees the problem of opioid addiction as one with "no boundaries," ranging from New Hampshire to the farm belt, and to the Sunshine State itself.
And indeed, it's a problem with an exponential growth curve. Neonatal addiction has almost doubled in five years among UF Health babies and has increased five times since 1994, a combination of Big Pharma marketing and product refinement, all of it wrapped up in a package with a bright bow of Food and Drug Administration approval.
Republican health care reform, meanwhile, would only make the problem worse, Nelson said.
"Politics is getting in the way of care for babies," Nelson said. "The poor child, through no fault of its own, is born addicted."
"It's another symptom of our times. We have a lot of opioid addiction. It has become a pandemic," Nelson said, noting that 2,000 Florida babies born in the last year were "addicted because the mothers are addicted."
Curb your enthusiasm
Can a former Clinton administration ambassador win a race in Florida's 6th Congressional District? Democrat Nancy Soderberg is giving it some thought, reports First Coast News.
Does she have a shot? Soderberg herself says the race would be challenging, and she's right.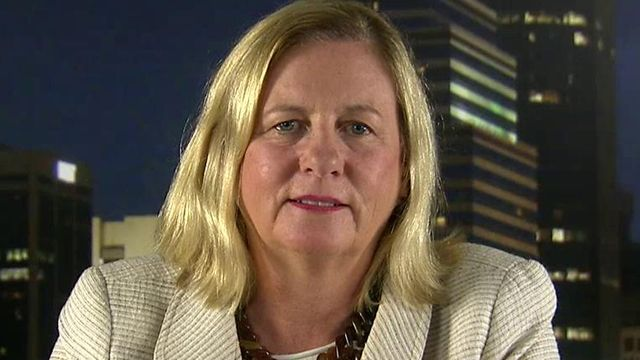 Worst-case scenario: Ron DeSantis somehow does not pull the trigger on a campaign for statewide office, and Soderberg winds end up going against an incumbent with beaucoup money and a sky-high national profile.
Best-case scenario: DeSantis runs for Attorney General or Governor, and Soderberg faces Brandon Patty or someone else who won the GOP primary.
Soderberg is more name than game; she is a thoughtful, professorial speaker, her style a world removed from the agitprop of activists like Indivisible.
In her last competitive race, a 2012 run against Aaron Bean for an open state Senate seat, Soderberg lost by more than 20 points.
Florida Chamber CEO delivers dispiriting message
In Jacksonville for the JAXUSA quarterly luncheon Wednesday, Florida Chamber CEO Mark Wilson described the 2017 Legislative Session as a "mixed bag," saying that maybe things would be better for Gov. Rick Scott's VISIT Florida and Enterprise Florida once current House leadership cycles out.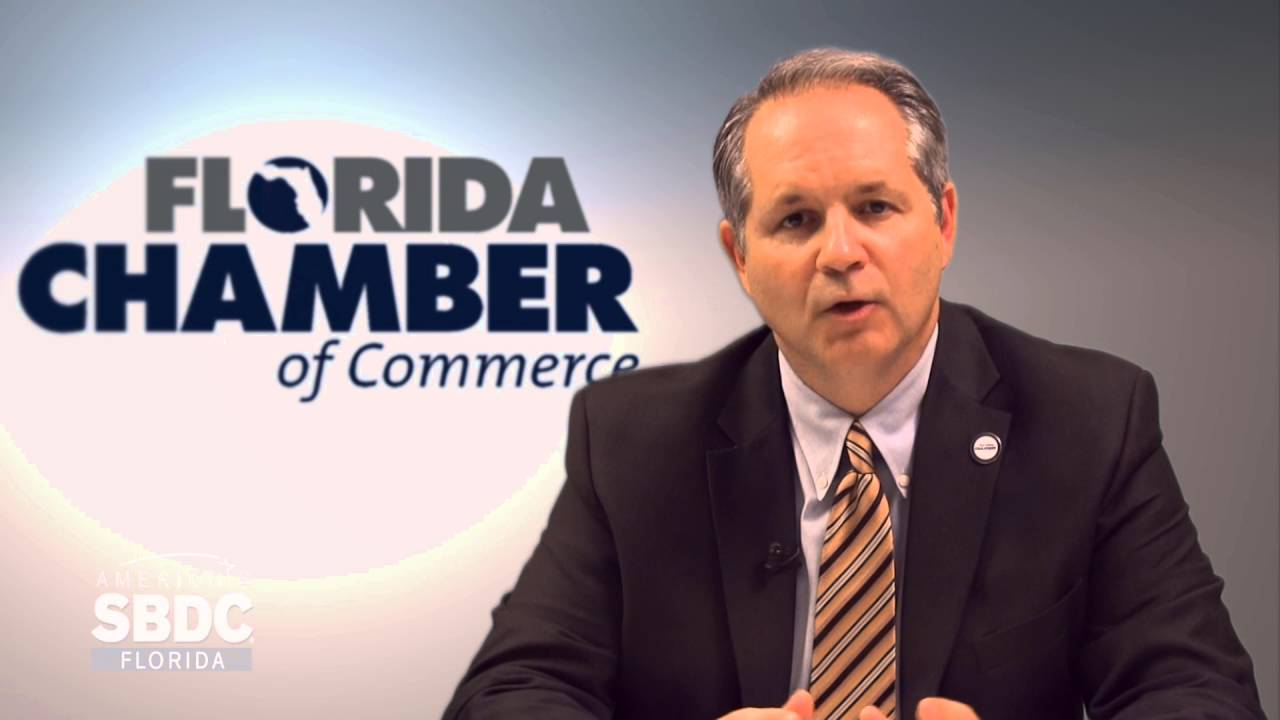 "If we can get through '17 and '18," Wilson said, "we can actually get on offense again."
Warning of an inevitable economic slowdown as incentives winnow down, local pols were less than encouraged by his remarks.
JAXUSA VP Aaron Bowman, who takes over the Jacksonville City Council VP role next month, said he didn't know how to feel after those remarks.
And U.S. Rep. John Rutherford noted that Florida is "competing with 49 other states," and that he wasn't sure "what just came from the Legislature" is going to help Florida be competitive.
Can Paul Renner become Speaker?
The big question on the lips of many Northeast Florida political insiders: can Rep. Renner get over the hump and become House Speaker?
A fundraiser for Renner's political committee last week paints the effort as do or die for Northeast Florida, with Mayor Lenny Curry and former Mayor John Peyton solidly behind the effort.
As Peter Schorsch writes: "Pressure is now on Renner to lock down his northeast Florida base. The region — Jacksonville in particular — believes it deserves a turn at leadership. And it's time for the other Jacksonville/Northeast Florida House members to get in line."
Whether Renner has the votes or not is very much an open question. Running for anything statewide from this part of the state can be a daunting task, however. As Jay Fant is currently learning.
Jason Fischer reflects on 'strong' session
The Duval County Legislative Delegation had a solid Session, said state Rep. Fischer in an interview we ran this week.
"Most of us thought we had a good, strong Session," Fischer said about "Team Northeast Florida," with "great things all over the region," especially regarding water projects and transportation projects.
While it is unknown when Northeast Florida will have its next House Speaker, the delegation finds "strength in working together" to "make sure North Florida is taken care of."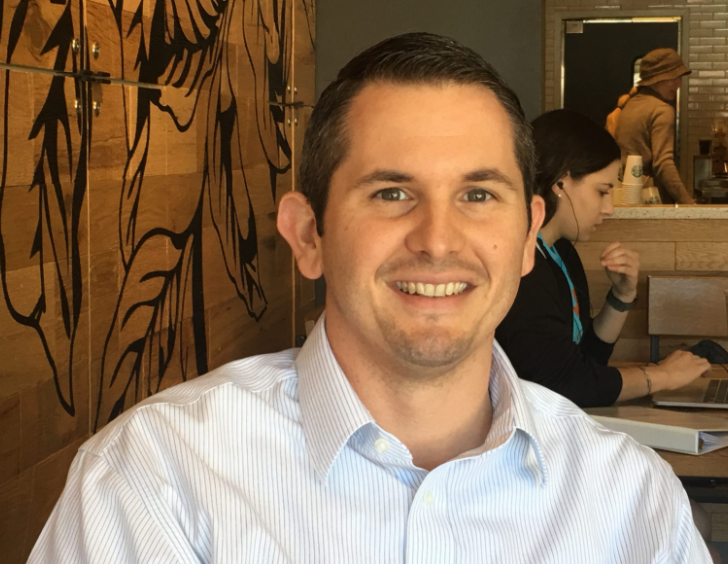 Fischer's words offer one more rebuke to Jacksonville City Councilman Matt Schellenberg. Termed out in 2019, Schellenberg has explored a run against Fischer.
Schellenberg wrote a letter to the Florida Times-Union a few weeks back saying that the Duval Delegation brought home "crumbs" and that they were slaves to House Leadership.
Fischer relates that he heard from colleagues after Schellenberg's latest shot across the bow of his fellow Republican, and they were surprised.
If Schellenberg does run against Fischer? Expect that the City Councilman will have to contend with statewide efforts on the incumbent's behalf.
Garbage in, garbage out
Ironically, neither George Orwell nor Aldous Huxley predicted the hot mess that the Jacksonville Sheriff's Office use of social media surveillance software "Geofeedia" would create.
Lots of surveillance, driven by keywords. And nothing useful, reported the Florida Times-Union this week.
"The 146 alerts obtained by the Times-Union fell into four categories of named alerts: 'Bomb Threat,' 'NationalBlackOut,' 'Roe v. Wade,' 'Angela Corey Protests,' and 'HS Alerts.'"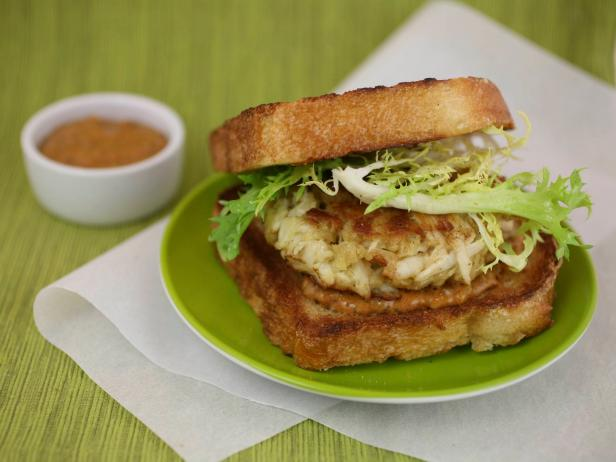 So far, so good! But wait!
One of the bomb threats? ""Bomb crab burger I had the other day," posted someone on Instagram.
An expert quoted in the article said the approach was "'garbage in, garbage out,'" noting that broad search parameters on the user end proved to be an obstacle to more efficient surveillance.
Weed for warriors
The local media coverage of medical marijuana, as a rule, has been lacking. Nevertheless, a story from First Coast News this week offered an interesting corrective, showing how those who have sacrificed the most for America have been unable to get the relief they ascribe to cannabis.
Some veterans, frustrated by the bureaucratic morass, are turning to the "black market" for their green, asserts a Lake City member of "Weed for Warriors."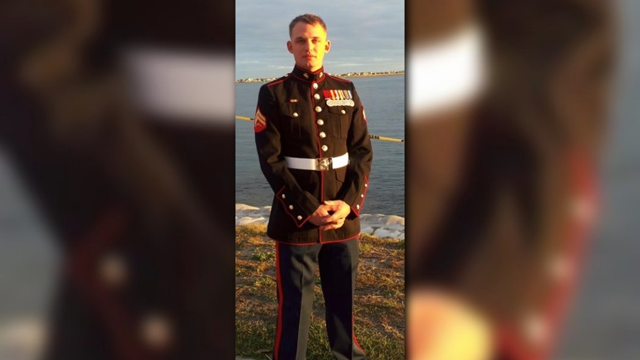 "I know a lot of people who are scared to talk about it. They are scared to try and even attempt to get their medical card because they are scared that the VA is going to take their benefits away," he said.
The "Weed for Warriors" member told a horror story of being shunned by an emergency room physician because he smelled like cannabis, followed up by the VA classifying him as "marijuana dependent."
America's warriors — at least the ones FCN talked to — face a Faustian choice between the stigma of being thought cannabis addicts, and the "all you can pop" buffet of opioids.
FCN draws FCC fine for phony emergency signal
Speaking of First Coast News and its parent company, Tegna, the Federal Communications Commission fined them $55K for misusing emergency signals this week, according to TVTechnology.com.
That fine — which might have paid for at least one more reporter or camera person — came after a stupid decision to use emergency signals in commercials for the Jacksonville Jaguars in 2016.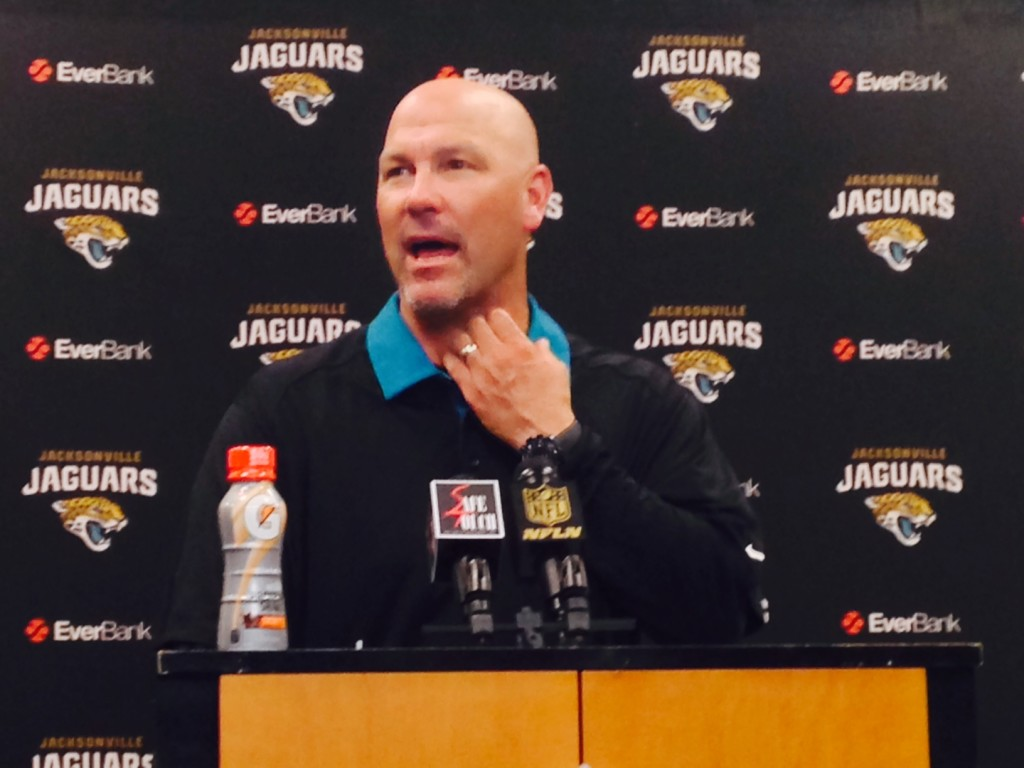 The jokes write themselves here, of course. Those who might have seen Gus Bradley coach, Blake Bortles quarterback or Luke Joeckel pass-protect would have said the emergency tones in August were an augury of what was to come for the Jag-wires.
Better times ahead for Jax bikes, pedestrians
Could a "master plan" to improve roadway safety for Jacksonville bicyclists and pedestrians get the job done?
The Florida Times-Union reports that there indeed is some optimism on that front, via a draft plan that "champions four 'statement projects' to showcase changes possible at sites ranging from a troubled strip of Soutel Drive on the Northside to riverfront properties on downtown's Southbank.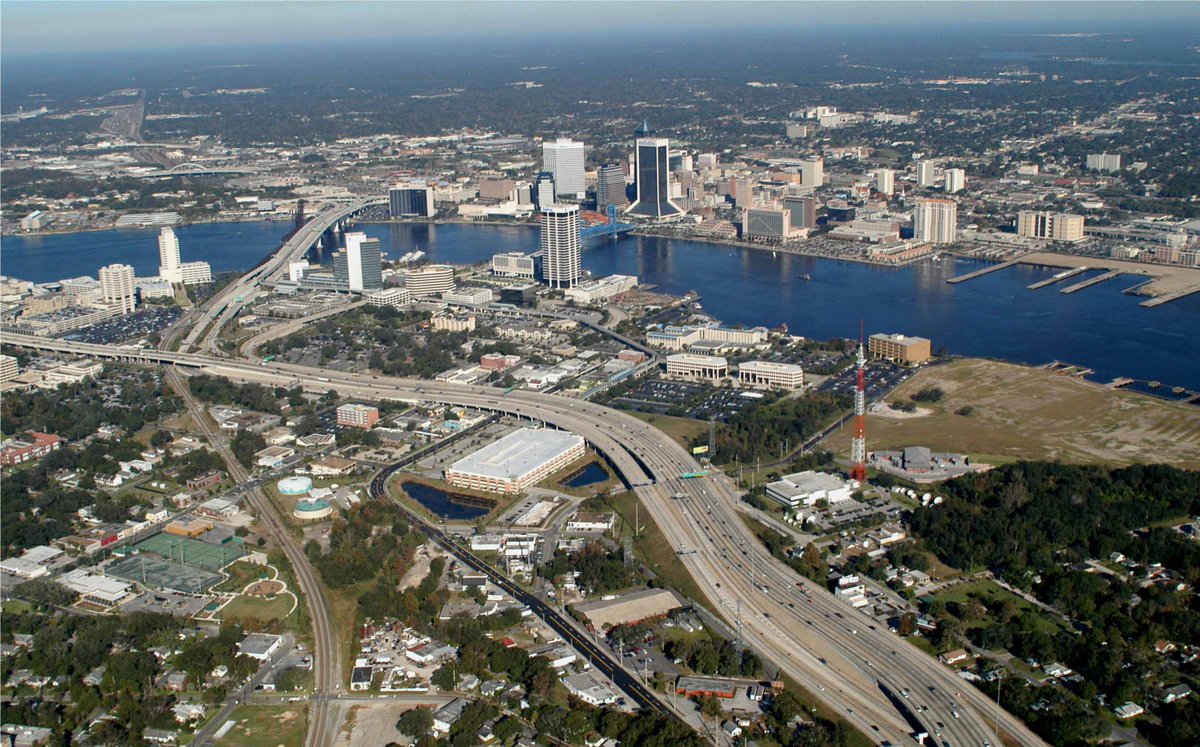 "Projects on Soutel and on a section of Phoenix Avenue in the Eastside have been floated for inclusion in Mayor Lenny Curry's next city budget proposal in July," the T-U report adds.
June will see the bulk of the work on Curry's third budget, via the mayor's budget review committee, before the Jacksonville City Council Finance Committee begins the formal review process in August.
Trouble for St. Johns County roads
Times have been good for St. Johns County in recent decades, with low unemployment and high population growth creating a boom in the tax base.
However, with such booms come challenges. The St. Augustine Record reports that the county lacks the money for maintenance, never mind expansion. Pavement management alone is in a $50M hole.
State Rep. Cyndi Stevenson, who linked to the Record article on her Facebook page, was once a St. Johns County Commissioner — and has a unique perspective on the problem.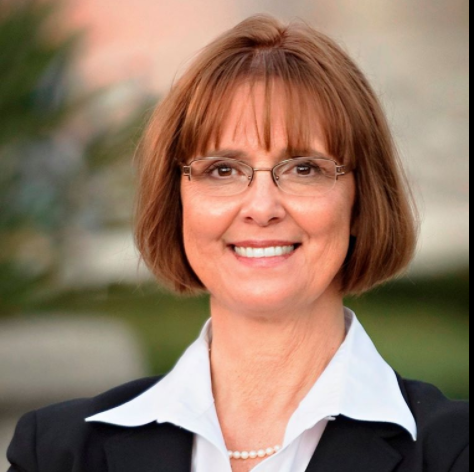 "Roads are like roofs in a way. If they are not well-maintained, the repair costs accelerate rapidly. It's like accelerating interest cost … To make it worse, in the early years of fast growth, the county let some big residential developers put in roads that are not built to high enough standards, AND they accepted them and their roadways."
"Now the repair and maintenance cost fall to all taxpayers of SJC. We need to take care of our roads. It doesn't cost that much if the maintenance and repair are done regularly, but it is snowballing. We will face the music on this … just like Jax had to deal with their pensions … sooner or later," Stevenson observed.
"He looked like a truck ran over him."
Paybacks are hell — and from what we hear on the fourth floor of Jacksonville's City Hall, receipts may be due after John Crescimbeni lost the City Council presidency race last week.
"He looked like a truck ran over him," said one City Council veteran early this week.
Expectations are that Crescimbeni will work through the stages of grief, then — unburdened by the need to be collegial — will go into a more familiarly mercurial mode.
Just in time for budget season.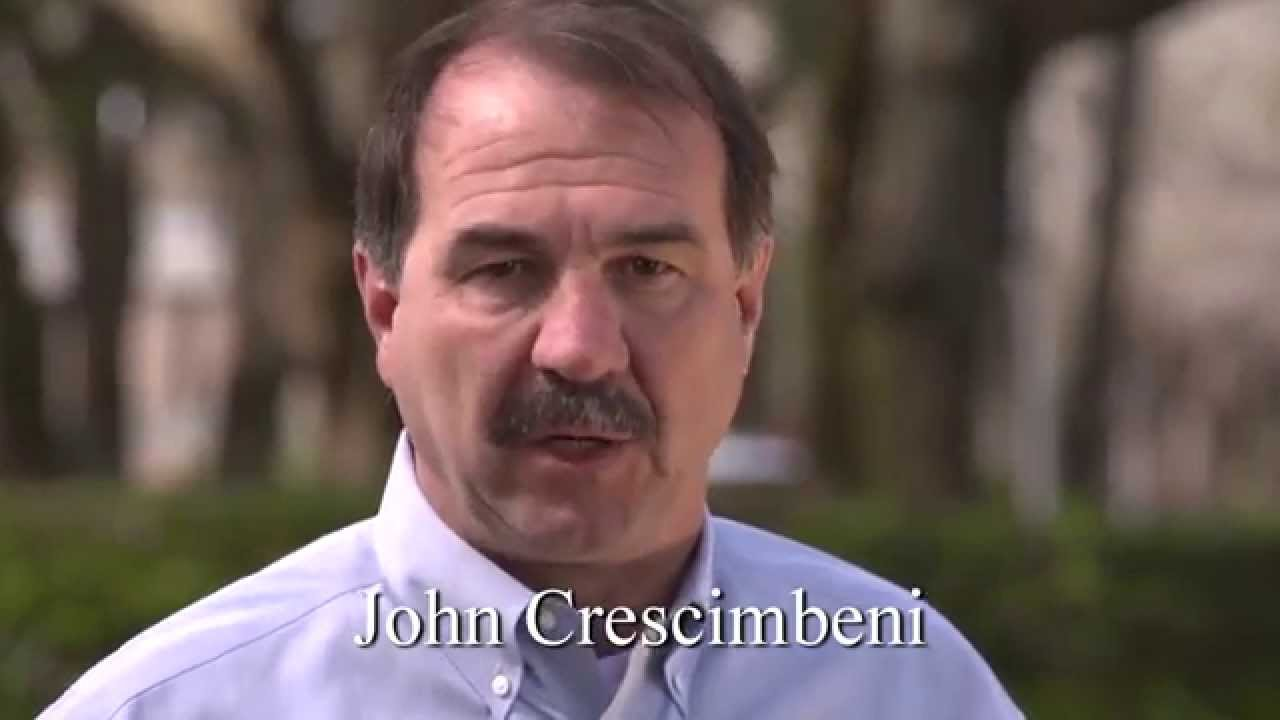 There are Crescimbeni allies, meanwhile, who say that the Councilman isn't quite so devastated as all that — but they are predicting a revenge tour also.
Meanwhile, we also hear that there is serious disquiet among Duval Democrats as it relates to the Dems on City Council who voted against Crescimbeni for president … and some thought (at least now) of pushing serious competition against the three running for re-election in 2019.
For those who might have missed our epic interview with the candidate who beat Crescimbeni, Anna Brosche, the link is provided here.
And for further reading, check out A.G. Gancarski's column on the subject from Folio Weekly.
Barnett Bank tower making progress
One of the cornerstones of downtown redevelopment took a step closer to viability, reports the Jax Daily Record.
"Owner Barnett Tower LLC, led by developer Stephen Atkins, and Danis Builders LLC filed three permit applications with the city Tuesday for interior and structural work and window replacement on the 18-story structure … a sign that Atkins and The Molasky Group of Companies want to bring the 155,000-square-foot structure, built in 1926, back to life," the Daily Record asserts.
The goal: a mixed-use development.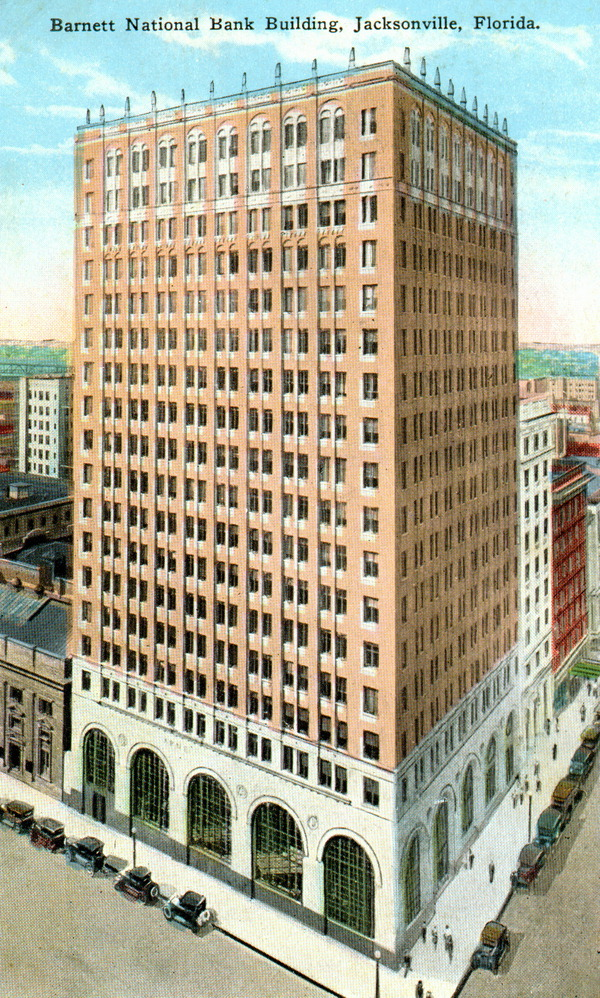 The building has been in redevelopment limbo for over a decade; the Barnett building and the Laura Street Trio are key factors in bringing downtown Jacksonville a step (or two) closer to past glory, encouraging residential infill that will make downtown boom once the commuters have left for suburbia.
Jacksonville Mayo Clinic named National Pancreas Foundation Center
The National Pancreas Foundation recognizes Mayo Clinic's Jacksonville campus on San Pablo Road South as a National Pancreas Foundation Center for the treatment and care of pancreatic cancer.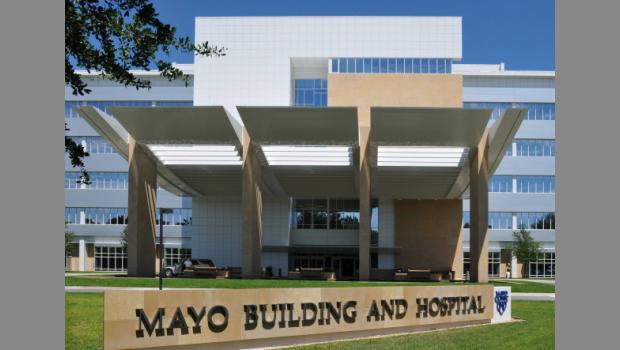 The Florida Times-Union explains that National Pancreas Foundation Centers are health care facilities focusing on the multidisciplinary treatment of pancreatic cancer by treating the "whole patient." These centers advance research and promote awareness and understanding of pancreatic cancer among health care providers, patients, families and the general public.
Students take part in JAXPORT-sponsored aquaculture 'Labitat'
Fifth-graders from Mayport Elementary Coastal Sciences Academy gathered at Mandarin Park this week to participate in the release of striped bass they raised into the St. Johns River. They students raised nearly 400 fish from eggs to maturity in the academy's JAXPORT-sponsored aquaculture 'Labitat.'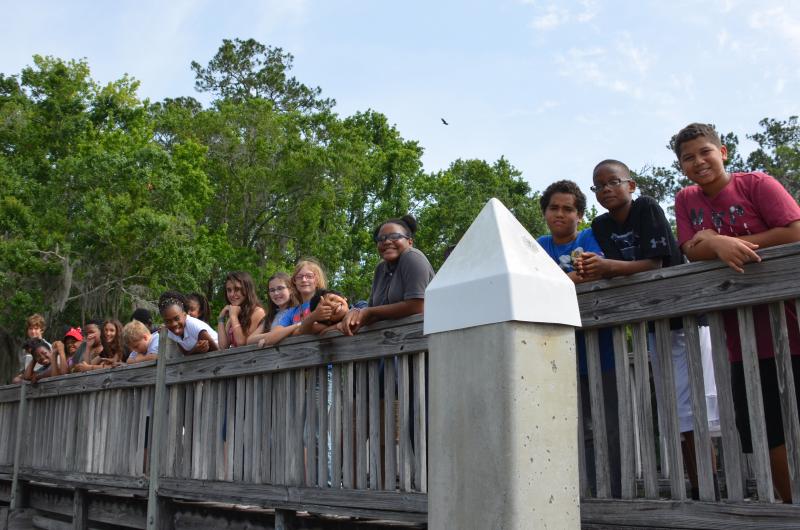 Labitat is an outdoor lab offering hands-on experience for learning about St. Johns River, its wildlife, and the river's effect on the local economy. The lab uses a JAXPORT-sponsored power generator to keep fish alive in the event of a prolonged power outage, such as during Hurricane Matthew.
Jacksonville Zoo & Gardens Conservation Speaker Series — Sharks and Rays
MarAlliance Executive Director Dr. Rachel Graham will be the featured speaker Thursday, June 15, from 5:30-7:30 p.m.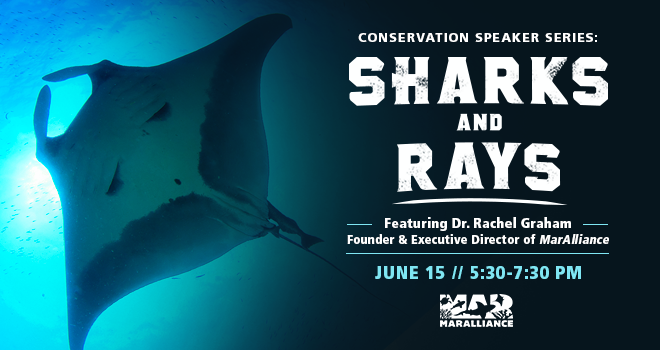 MarAlliance promotes education efforts and conservation of threatened marine species and their habitats, notably sharks and rays on the Mesoamerican reef. The group trains local fishers and call upon local communities to obtain information on sightings of important species. They share this knowledge in many different formats to many different audiences, from the youngest audiences in preschools all the way to politicians and other decision-makers.
Tickets include dinner, one drink, the presentation, and a zoo experience with its own amphibians. Cost is $30 for members, $35 for nonmembers and $10 for children. More information and tickets are available at jacksonvillezoo.org.