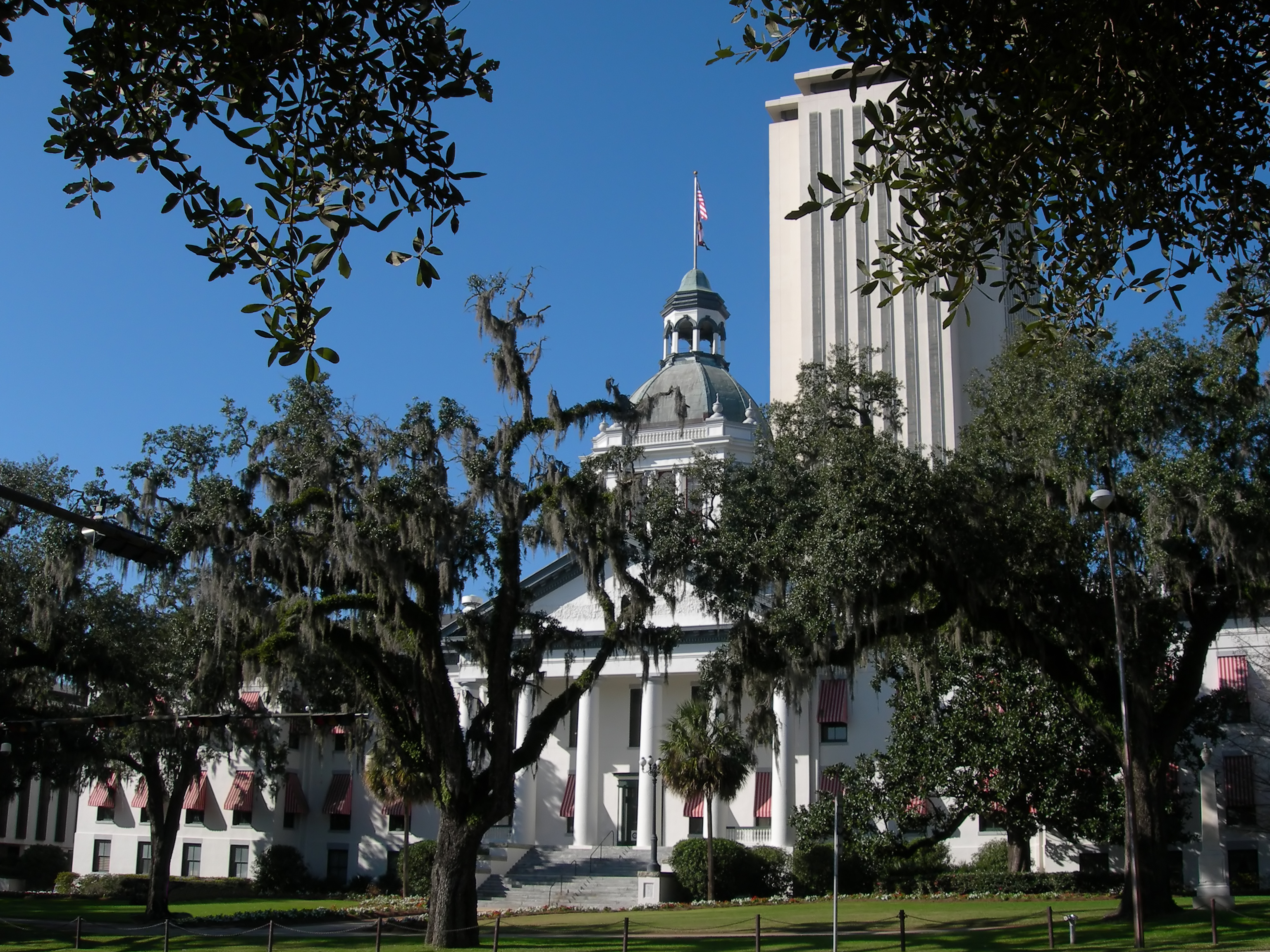 Sunburn — The morning read of what's hot in Florida politics.
By Peter Schorsch, Phil Ammann, Jenna Buzzacco-Foerster, Mitch Perry and Jim Rosica.
If you know him, it should come as no surprise that it was Gus Corbella, the well-traveled Greenberg Traurig lobbyist, who first reached out to me Saturday night.
"Y'all ok?"
At that moment, I had no clue about which Corbella was referring. In fact, since it was late Saturday night, my first assumption was the Tampa Bay Times had gone live with a story about me that would run in the Sunday newspaper.
Of course, my assumption could not be more wrong. Soon several text messages popped up on my phone, as well as on the phones of the people around me. Diners were getting up from their tables and walking out of the restaurant without finishing their meals.
And that's when the flood of flashing blue lights from the emergency vehicles racing down the street poured in through the glass of our restaurant.
London was under attack.
Twitter was blasting rapid-fire updates about a van running down pedestrians on London Bridge and stabbings in two neighborhoods near the bridge.
Hey, weren't we just at London Bridge earlier that day?
Michelle and Ella had been in the bathroom while all of this was happening. I was already on my way to find them when we all saw each other. Michelle said later I was ashen-faced. Ella understood something was going on and she asked her mother not to lie to her.
The hotel staff was directing guests inside. More emergency vehicles raced by. Everyone was moving with intensity, if not purpose.
We were not close to the attacks but we were nearby. And, as tourists, we didn't know what was close and what was far. We were scared.
This was the third time in as many weeks that our family vacation had been punctured by terrorism or the threat thereof. When we landed in England two weeks ago, it was on the same day as the bombing in Manchester. There was the scare outside Notre Dame. And now there was the attack at London Bridge.
How do people endure this?
I guess they just do. The Israelis have for decades.
Want to know who one of my favorite people from Saturday night is? The man who calmly walked away from the terror attack with his pint still in hand.
And so is Richard Angell, the man who returned to the London Bridge restaurant after the attacks to pay his dinner bill.
And so are the bar patrons who fought off the attackers by throwing pint glasses at them.
And, most of all, the heroes were the London police, who took just eight minutes from the moment they were contacted to confront and kill the three attackers.
As I write this, its morning rush hour in London and the streets are filled with people and cars. We are leaving here, imbued with a sense of solidarity with these brave people.
So to answer my friend Gus' question, yeah, we're OK.
Tweet, tweet:
— WHERE'S JACK? —
What does Jack Latvala have up his sleeve?
The Clearwater Republican, chair of the Senate's Appropriations Committee, was suspiciously out of the limelight Friday as Gov. Rick Scott and legislative leaders announced their plans for a Special Session.
He did tweet and post on Facebook: "It's a shame the House wouldn't negotiate during the regular session. Now we have to spend $60-70k a day on a special session."
(Of course, that did invite a response from Facebook commenter Roy Rhodes: "Welcome to the Florida legislature Jack! You've been there for years.")
On Facebook and in another tweet, Latvala added, "Glad to see the House agree to positions the Senate took during regular session on Visit Florida, Enterprise Florida and K-12 funding."
But otherwise, he kept his head down — which always makes us curious.
Latvala will be term-limited in the Senate come next year.
And we're mindful of stories from last month that said he's "leaning" toward jumping into the race for Governor in 2018, but that he wouldn't decide till "June or July."
Well, it's June.
The clock ticks. Maybe he's wrapped up in other political planning. Stay tuned …
***Today's SUNBURN is brought to you by Spectrum Reach, the marketing platform of choice, connecting you to your target audience on TV, digital and mobile. With access to our powerful data and insights, solutions for every screen, and the best programming content on the top 50+ networks, we'll help you reach the right customers for your business. SpectrumReach.com #NeverStopReaching***
— FRIDAY NIGHT VETO MASSACRE —
Gov. Scott signed a nearly $83 billion state budget Friday and released a list of line item vetoes amounting to nearly $12 billion.
The vetoes included individual projects worth $409 million — much of the rest represented Scott's rejection of efforts to take money from dedicated trust funds.
Scott vetoed $11.5 billion associated with the Florida Education Finance Program — money for the public schools.
"I am also vetoing General Revenue funds which I believe should be allocated to our students in public schools," Scott wrote.
"This action can be accomplished without changing the required local effort … previously authorized and agreed upon by the Florida Legislature in the budget," he added.
In other words, Scott accepted the Legislature's decision to lower property tax rates for public education, allowing homeowners to benefit from rising property values.
— Here's the list of line item vetoes
— CAPITOL INSIGHT — 
"Corcoran hopeful new law, apology brings 'closure' to Dozier case" via Christine Sexton of POLITICO Florida — Scott signed into law a bill that authorizes two memorials dedicated to the memories of boys who lived and died at what was once the nation's largest reform school, and directs $1.2 million so the victims' unclaimed and unidentified burial remains can be returned to two Northwest Florida counties. "Today's signing, coupled with an official apology led by the House earlier this year, will hopefully bring some closure and healing to all those affected directly or indirectly by the atrocities that occurred at the Arthur Dozier School for Boys," said House Speaker Corcoran …"I thank Governor Scott for signing this legislation, I thank the many House and Senate Members who passionately took up this cause, and look forward to seeing the construction of a memorial that is a tribute to those lost and a testament to the strength of those who never gave up the fight."
"Scott approves vote-by-mail fix" via LobbyTools — Among the 33 bills Gov. Scott signed into law Friday was HB 105, a bill requiring supervisors of elections to notify voters when their signature is rejected. Voters with mismatched signatures can submit an affidavit to confirm their vote-by-mail ballot is legitimate.
"Scott signs Triumph Gulf Coast bills into law" via Jim Little of the Pensacola News-Journal — The first payment of BP's $1.5 billion settlement for the 2010 oil spill will be transferred to Triumph Gulf Coast Inc., which will spend the money on projects in eight Panhandle counties affected by the spill. The counties include Escambia, Santa Rosa, Okaloosa, Walton, Bay, Gulf, Franklin and Wakulla. BP will make payments until 2033 as part of the settlement. The new law mandates that at least 75 percent of all future payments be transferred to Triumph Gulf Coast within 30 days of being received.
Assignment editors: Gov. Scott will ceremonially sign the Triumph Gulf Coast bill during a bill signing ceremony at 11 a.m. (CDT) at Venture Crossings, 5900 Venture Crossings Blvd. in Panama City. He'll hold a second ceremonial bill signing event at 1:30 p.m. (CDT) at VT Mobile Aerospace Engineering at Pensacola International Airport, 2430 Airport Boulevard in Pensacola. The airport location is an active construction site, and media should enter via Langley Avenue.
— NOTES FROM THE CAMPAIGN TRAIL —
Save the date: Democratic gubernatorial hopefuls Andrew Gillum, Gwen Graham and Chris King are expected to appear at a candidate forum on June 17. The forum is part of the Florida Democratic Party's "Leadership Blue Gala," a three-day event that features a keynote speech by former Vice President Joe Biden.
Assignment editors — Former Yahoo executive and State Sen. Jeremy Ring is expected to elaborate upon his plans to run for Florida CFO at a gathering with supporters and community leaders in Hillsborough County. Event begins 5:30 p.m. at the University Club, 201 N. Franklin St., Suite 3800 in Tampa.
Old news: "Fresh off big talk-radio endorsement, DeSantis makes moves to run for governor" via Marc Caputo today. "Ron DeSantis for Governor: Don't rule it out" via A.G. Gankarski on May 16
"Tony Knox is a polished politician" via James Call of the Tallahassee Democrat — The veteran shoe shiner has filed to run for Florida governor in 2018 without any party affiliation. He has spent 30 years shining the shoes of Florida power brokers, along Monroe Street, in Adams Street bars, and at the airport. "The Speaker's office, Senate President's, the Governor's, I've been in all of those places," Knox said while working on a pair of wing tips on the steps of the state Capitol. "I know what goes on in this building," he added, confiding he has been in the room when deals have been cut.
"Democrats bet health care bill will help them oust Brian Mast" via Isadora Rangel of TCPalm — Democrats already are targeting the freshman Republican from Palm City for voting in favor of the controversial American Health Care Act that 55 percent of Americans view unfavorably, according to a May poll by the nonpartisan Kaiser Family Foundation. Under the bill approved by the House, the number of uninsured people would rise by 23 million in the next decade, according to the nonpartisan Congressional Budget Office. Democrats hope grass-roots momentum, President Trump's slumping approval ratings and voter anger over the bill will ignite a Democratic takeover of Congress. They envision something similar to the Republican Party wave after passage of the Affordable Care Act, aka "Obamacare," in 2010. Mast has come under attack by such groups as Indivisible, a grass-roots movement created to resist Trump's agenda, as have GOP lawmakers across the country. Ousting Mast, however, will be a steep climb.
"In ads, Koch-backed group asks Carlos Curbelo to oppose border adjustment tax" via Patricia Mazzei of the Miami Herald — The Florida chapter of Americans for Prosperity is launching a six-figure digital ad campaign urging Curbelo to "support AFP's plan to un-rig the economy." Curbelo sits on the Ways and Means Committee that will rewrite tax policy. He hasn't publicly supported or opposed the tax so far. "We hope Congressman Curbelo uses his leadership role in passing pro-growth tax reform based on AFP's 5 Principles of simplicity, efficiency, equitability, predictability, and no new burden on taxpayers," AFP state director Chris Hudson said in a statement. "That starts with opposing a border adjustment tax — a trillion-dollar tax on consumers masquerading as a tax on imports."
"Democrats take advantage of high-profiles absences during District 40 forum" via Martin Vassolo with the Miami Herald — Scheduling conflicts prevented Rep. Jose Felix Diaz and former state Sen. Alex Diaz de la Portilla from addressing a mostly black crowd at the panel inside Second Baptist Church … leaving some community members disappointed. Wylamerle Marshall, 89, said their absences proved to her they were not committed to serving her district, District 40 in Southwest Miami-Dade. "Their not being involved in the process tells me they are not that interested in the position that they are running for," she said. "I would not waste my time with them." The absence left just one Republican in attendance, attorney Lorenzo Palomares. … Democrats in the race — former state Rep. Ana Rivas Logan, Steve Smith and Annette Taddeo — along with independent candidate Christian "He-Man" Schlaerth, maintained their support for climate science and said they fear dramatic sea-level rise in Miami-Dade County.
"The Marlins stadium saga and Miami's hot Senate GOP primary" via Patricia Mazzei of the Miami Herald — Former Sen. Alex Diaz de la Portilla opposed public funding for a potential Major League Soccer stadium. Rep. Jose Felix Diaz, trailing the well-known Diaz de la Portilla in early polls, replied with a couple of links to stories from 2006 and 2007, when Diaz de la Portilla favored legislative proposals to benefit the Marlins' quest for a baseball stadium. In 2007, Diaz de la Portilla filed a bill giving the Marlins — who then shared the Miami Dolphins' stadium in Miami Gardens — a $60 million state tax subsidy over 30 years so the county could build the ballclub a $490 million, publicly owned stadium. As for Diaz: In 2013, he voted against giving the Dolphins up to $200 million in tax incentives to help renovate their stadium. In 2012, he sponsored a proposal — likely running afoul of the Florida Constitution — saving the city of Miami from being on the hook for a huge property-tax bill for its Marlins stadium parking garages.
— STATEWIDE —
"Florida city 'rats' on self to evict homeless from park" via The Associated Press — Fort Lauderdale called the state health department last month to report rats in city-owned Stranahan Park. A state health inspector cited the city and gave it 30 days to clean the park. Using that citation, Fort Lauderdale ordered 60 people from the park and threw away any belongings that went unclaimed. Advocates for the homeless said one woman lost a laptop computer while others lost birth certificates, Social Security cards, identification cards and family photos. Mayor Jack Seiler said that when the state cited the city, officials had no choice. "When the Department of Health had to intervene … we had to act." He said that the city is under no obligation to give homeless people a comfortable existence in the park when their presence harms nearby businesses.
"OIR approves nearly 20,000 Citizens takeouts for August" via Legislative IQ powered by Lobby Tools — The Florida Office of Insurance Regulation approved 19,520 policies for removal from the state's insurer of last resort, Citizens Property Insurance Corp., in August. National Special Insurance Company is approved to remove up to 4,520 personal residential policies and Southern Oak Insurance Company can remove up to 15,000 policies. So far in 2017, 89,244 policies have been approved for removal from Citizens, though OIR reports only 12,276 have been removed.
"Limits on marijuana dispensaries get new life in Hillsborough after lobbying from grower" via Steve Contorno of the Tampa Bay Times — Just three months after declaring Hillsborough County open to boundless medical marijuana businesses, commissioners now may put a cap on how many dispensaries can set up shop … the about-face comes amid an intense lobbying campaign by a state-approved medical marijuana company that would benefit greatly from less competition … Those hoping to limit dispensaries have pushed for a re-vote Wednesday … If approved, Hillsborough would allow just 13 dispensaries. Those already operating would have a significant advantage: Licenses would be awarded on a point system that heavily favors experience operating here.
Worst story you'll read today – "11-month-old boy dies; welfare workers fail, even on the basics" via Olivia Hitchcock of the Palm Beach Post — died about eight days after he was found whimpering in his crib, a blanket wrapped around his neck. Fort Lauderdale police have opened a criminal investigation, but autopsy results are not final, and there is no determination of whether his death involved wrongdoing … A Florida Department of Children and Families review of the case found caseworkers violated even basic policies. They placed him in the home of a woman with 11 abuse allegations and a misdemeanor drug conviction. They mistakenly believed she was a relative. She wasn't. Brayden's great uncle, a convicted drug trafficker, did live in the home but had made it clear to caseworkers that he would not take care of the infant. The caseworker's assessment of the home "contained inaccurate information, was incomplete and did not provide a thorough assessment of the home environment," DCF concluded in its review that sharply criticized child welfare workers involved in the case.
— HOT TAKE —
"Casinos push for expansion, but for public, all bets are off" via Nick Sortal for the Miami Herald — As I survey the scene nationwide, I think it's fair to ask the question: Do we have enough casinos already? And, a related question: Do we have enough gambling already?
… The question of how much is enough is something that should be asked nationally, not just in Florida. Take the mid-Atlantic. New York, Maryland, Delaware, Massachusetts, Connecticut, and Pennsylvania all are in some stage of expansion after New Jersey broke the ice four decades ago. Those states are fighting each other for market share — to the point that just about everyone in those states can now get to a casino via car or train relatively easily, no airfare necessary.
I understand that each casino expansion proposal is unique and that many may be valid. But the casino industry shouldn't automatically assume that every court ruling that halts gambling growth is a bad thing.
— "Gadsden track seeks rehearing in slots case" via The News Service of Florida
— 30 —
In a Sunday column, Tampa Bay Times reporter Steve Bousquet reflected on his three decades in the Capitol Press Corps. The end of the regular session marked 30 years in the Press Corps.
Here's some highlights:
— Key lime pie & secrecy: In 1988 one of the less weighty questions that faced the Legislature was whether Florida should have a state pie. It already had a state bird, a state reptile and a state song. The key lime bill, Bousquet writes, didn't pass but "the lawmaker who filed that bill taught a young reporter a lesson about how Tallahassee's top down, undemocratic style of governing really works." Bousquet remembers Rep. Norm Ostrau, a Democrat from Broward County, as one of the most candid about the frustrations of being shut out of big decisions by party leadership. "You'd love to be part of the secret meetings," he said, "so you could hear them make up your mind for you."
— Technological advances: Bousquet points out nowadays "only a social-media clueless legislature does not have a Twitter feed — a 140-character spin room to push agendas and belittle opponents." But back in 1988, Bousquet says reporters wore pagers, wrote print-only stories on portable Radio Shack laptop, and sent them to editors by "attaching rubber couplers to pay a telephone's handset." He continues: "When the editor said "Got it," it was time to head to Clyde's for a cold beer and a bowl of popcorn, where we would find lobbyists and lawmakers, and would work that smoky crowd for more tips and stories.
— Political change: When Bousquet got his start Democrats "enjoyed the kind of majorities in both houses in 1988 that Republicans have today." Term limits didn't exist; it was still totally OK for lawmakers to party all night and have a lobbyist pick up the tab. Two of the biggest changes, Bousquet writes, over the years — the spread of political committees and term limits — has been "both been very bad for the institution, and for Floridians."
— Shrinking press corps: As Bousquet writes, most papers have cut their staffs, while online news outlets that didn't exist 30 years ago have multiplied. In 1988, the clerk's manual listed 73 full-time reporters; the 2017 edition lists 62. Still, the press corps remains strong. Bousquet notes that members worked "the phones until midnight revealed the shocking racist and sexist rants of Sen. Frank Artiles of Miami, who quickly resigned his seat. So much for a "decimated" capital press corps.
— 30 years, in his own words: "Thirty years. The number 30 is a part of journalistic lore and signals the end of the story. It dates to the Civil War, when news was sent by telegraph using Morse Code. In some cases, an X meant the end of a sentence, XX the end of a paragraph and XXX, or the Roman numeral for 30, the end of the story. But there's no end in sight in Tallahassee. A wild and unpredictable race for governor is only beginning. A governor whom no one saw on the horizon eight years ago, Rick Scott, is angling to run for U.S. Senate. A powerful group of appointees want to overhaul the state Constitution. And the next session of the Legislature starts right after Christmas.
— MOVEMENTS —
"Lobbyist Doug Bell leaves Buchanan Ingersoll for Metz Husband Daughton" via Florida Politics — "With many years of in-depth experience focusing on government affairs and administrative law, and specializing in myriad areas, including insurance and health care, we know Doug is uniquely positioned to help our clients achieve their legislative goals," said MHD President Jim Daughton. Before joining MHD, Bell served as senior principal at Buchanan Ingersoll & Rooney … Bell boasts an AV Preeminent distinction, the highest available for professional excellence from Martindale-Hubbell's Peer Review Ratings; has been named a member of the Florida Legal Elite in Florida Trend Magazine; and, has listed among The Best Lawyers in America publication.
— ALOE —
"Southern rocker Gregg Allman laid to rest near Highway 41" via Jeff Martin of The Associated Press — Thousands of fans lined the streets of Macon to honor Allman, who was carried into Rose Hill Cemetery as a bagpiper played a somber tune. Family and friends, including musicians who played in The Allman Brothers Band over the years, gathered next to his grave and on a nearby hillside shaded by huge oak trees. Toward the end, a freight train rolled in and stopped alongside the cemetery, reminding some mourners of Allman's lyrics to "Melissa." Along the funeral route, many shared memories of concerts, and some blared the band's songs from their cars and trucks. One carried a sign saying "You made our soul shine. We'll miss you brother Gregg."
Happy birthday belatedly to Robert Agrusa (doing great things in Central Florida), Holly Benson, Reggie Cordoza, Julie Fess, and Mark Proctor. Celebrating today is Brad Burleson, (The Man) Matt Hunter, Seth McKeel, Heidi Otway, and Ricardo Rangel.