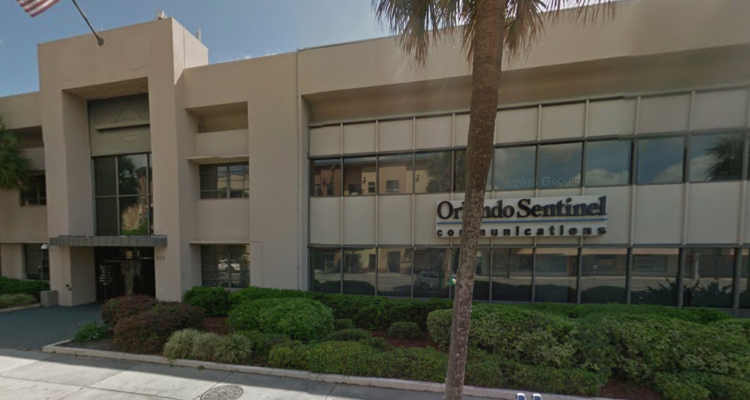 The Orlando Sentinel is shutting down its newspaper printing operations and will contract that work to plants owned by GateHouse Media in Lakeland and Daytona Beach, the newspaper reported Wednesday afternoon.
The transition to outside printing contractors will take several months to complete, through September, according to a report the Sentinel published on its website Wednesday afternoon.
It will result in the loss of 89 full-time and 26 part-time positions at the Sentinel's printing plant, which is located in a building adjacent and connected to the Orlando Sentinel office, at 633 N. Orange Ave. in downtown Orlando.
The Sentinel's property is owned by a Miami investment firm Midtown Opportunities VIB LLC, which bought the buildings and 19 acres last summer for $35 million from Tribune Media, and then leased them back to the newspaper.
The article stated that the newspaper's editorial and advertising staff would remain in the Sentinel's office building.
Still, the relocation of the printing operations would open up future options.
The Sentinel's parent companies had long marketed the property as a potential redevelopment project on the north end of downtown. Company officials have discussed the prospect of moving the journalists, advertising department and other office-based staff into leased office space somewhere else, as was done with the paper's sister paper, the Sun Sentinel in Fort Lauderdale.
Relocating the printing operations was seen as a complication in any such plan.