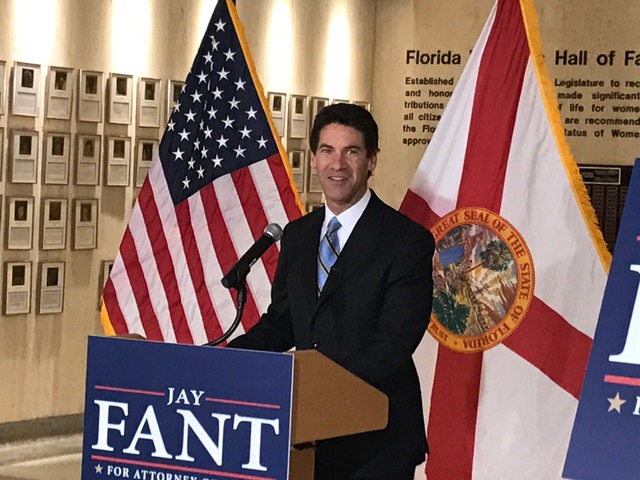 May was a pivotal fundraising month for Jacksonville Rep. Jay Fant, locked in a primary battle for the Republican Attorney General nomination.
Fant emerged with $79,575 of new money; of that sum, $8,000 came from Fant, and $3,000 came from his political committee, "Pledge This Day," which raised $9,000 in May.
A number of familiar names in Northeast Florida showed up on the contributor list: Tom Petway, John Rood, J.B. Coxwell, and the Fiorentino Group were among them.
Fant also enjoyed PAC support, with the Beer Distributors Committee, PETROPAC, and the Florida Bankers Association contributing.
Contributions mostly came from Northeast Florida.
Fant's opponent, Ashley Moody, filed at the beginning of June, so she has no activity to show until July's report.