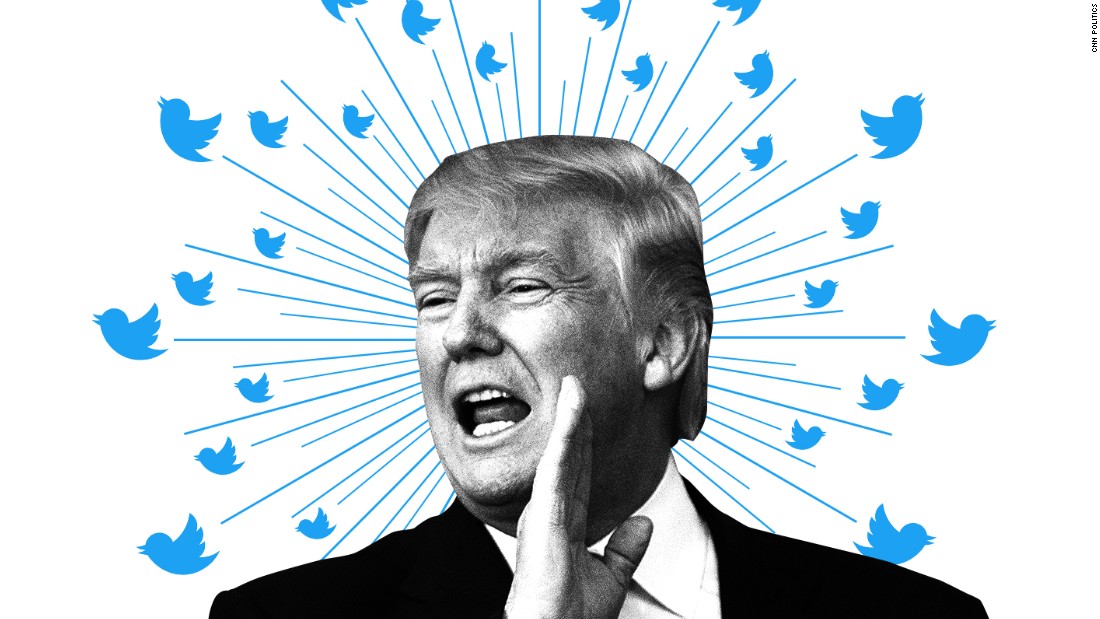 I don't watch cable television frequently. In fact, I don't even have it.
I have children at home, and I'm sensitive to what they see and hear; so we are cord-cutters, living on a strict diet of G-rated entertainment.
There are days, like the day of the shooting at the congressional baseball practice, I find myself hankering for the up-to-the-minute, round-the-clock information provided by cable news.
But then, there are days like today.
Returning to my hotel yesterday (in Tallahassee, FL), I turned on CNN. There was a panel discussing President Donald Trump's tweets. After eating dinner, I did a little work, got ready for bed and looked at the muted screen; hours passed and there was a different panel talking about the same subject. It was on every channel.
I heard poorly rated @Morning_Joe speaks badly of me (don't watch anymore). Then how come low I.Q. Crazy Mika, along with Psycho Joe, came.

— Donald J. Trump (@realDonaldTrump) June 29, 2017
…to Mar-a-Lago 3 nights in a row around New Year's Eve, and insisted on joining me. She was bleeding badly from a face-lift. I said no!

— Donald J. Trump (@realDonaldTrump) June 29, 2017
As a message from the leader of our nation, Trump's tweet was out of line. It doesn't take dozens of experts to debate that fact, yet that's what was happening all day.
How many times (and ways) does this need to be said?
"Just because you can doesn't mean you should," great advice a mentor once gave me, something I wish Trump would heed.
I watched Sarah Huckabee Sanders defend the President's statement as punching back — "I don't think it's a surprise to anybody that he fights fire with fire … As the First Lady has stated publicly in the past, when her husband gets attacked, he will punch back ten times harder." —  and I winced at the task she'd been given. There she stood behind the presidential seal, a reverend place where historically a press secretary would give updates on issues of great importance to our nation and the world, and she defended the indefensible.
Unlike so many women I saw weighing in on the tweets, I wasn't offended by a man going after a woman's looks. We can't as women say we are equal in every way but too delicate to handle a man using our looks as a target.
Who wouldn't agree with Sanders that if you can throw a punch, you should be prepared to take one?
The issue as I'd explain to my children: If you're in a situation and "punching back" involves name calling, insulting one's appearance or a "your momma" joke, you have probably lost the only fight that matters, and that's the one for your dignity.
I doubt Mika Brzezinski lost sleep over Trump's tweet. What a boon for her brand (and her ratings) that in the midst of running the nation the president took the time to "throw a punch" at her.
The loser today wasn't the President. It was the President's agenda.
They're an unhelpful and unnecessary diversion from his agenda of helping the American middle class and "making American great again."
No one thinks less of Trump because of his tweets. This wasn't the most shocking thing he's tweeted since becoming president. I'd say the James Comey tape tweets still take the cake there.
Nevertheless, saying Trump needs to control his message isn't worth the breath it would take to utter the words because he sees his lack of discipline as a strength.
Hopefully, today's lesson for him was that the opportunity costs of his tweet was higher than the reward. Yes, Trump can punch back, and I'm sure in the moment he hit send he felt a little better.
But, no, it's not worth it.
___
Apryl Marie Fogel is a communications consultant and owner of AM Solutions. She also publishes Alabama Today.