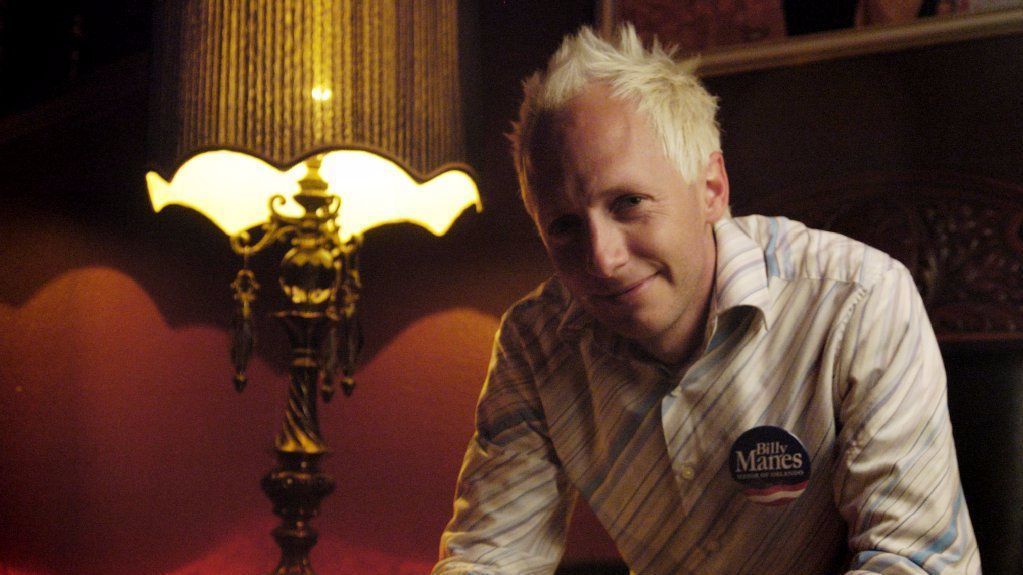 Orlando has lost its boldest conscience and Florida's LGBTQ community its most passionate and omnipresent voice with the passing of Billy Manes.
Manes, 45, most recently editor of Watermark, the state's leading LGBTQ newspaper, and before that a longtime columnist for Orlando Weekly, the city's leading alternative journalism medium, died Friday. He was with his husband, Anthony Mauss, and others at Orlando Regional Medical Center.
His death led to an eruption of grief and memories on social media Friday, particularly within the city's progressive and LGBTQ communities, but not limited to them. The journalist and advocate drew powerful eulogy messages from the city's powerful, including Mayor Buddy Dyer, and even from those outside the usual Democratic and LGBTQ circles, such as socially-conservative Republican state Rep. Scott Plakon, who called to say he considered Manes a friend as well as a foil, and had valued that friendship.
Manes once ran for mayor against Dyer, in 2005, but the city's longtime leader expressed deep regard for him Friday.
"Our hearts are heavy today as Billy Manes has passed away. Billy was a journalist, storyteller and community advocate. Sometimes a candidate for Mayor. Always a vibrant force of nature with a healthy dose of wit who loved Orlando and helped make our city fiercely unique," Dyer stated in a Facebook post. "Billy will be missed."
As a columnist for Orlando Weekly, Manes mixed fierce critical reporting of the follies and foibles of Central Florida politicians with biting, sarcastic wit that even had his targets usually smiling. At Watermark, a publication he left last Friday, he led the publication's coverage of the June 12, 2016, massacre at Orlando's popular gay nightclub, Pulse, bringing together hard reporting and heart.
"Manes became the voice of a grieving community, appearing on MSNBC and NPR," Orlando Weekly said in an obituary published on its website Friday. "On the one-year mark of the tragedy, Manes reflected in a Watermark column that Orlando achieved the remarkable feat of pulling different people in the city together after Pulse."
He also was a board member of the national Pride Fund To End Gun Violence.
"Billy was an integral member of Pride Fund to End Gun Violence and was one of the LGBTQ community's most outspoken advocates," Executive Director Jason Lindsay stated in a news release. "He touched so many lives as a selfless friend, community supporter and a willing mentor. We will greatly miss him and his contributions to the gun violence prevention movement and the advancement of LGBTQ equality."
Manes won over everyone with his sincerity, intelligence, humor, and ever-impressive passion for what he believed in.
"I'm at a loss for words. Orange County is just a little darker tonight," Orange County Democratic Chair Wes Hodge stated in a Facebook post.
"A very talented, passionate, and sincere man died today," posted Wade Vose, a Republican attorney.
"Picking up a copy of the Orlando Weekly at Panera was a ritual for me when Billy Manes was covering city council meetings. His dispatches were biting, witty, delicious and never sterile. Whenever he came to campus for our internship fairs, he always greeted me with a hug. I'm saddened to learn of his passing. RIP, Billy," posted University of Central Florida Journalism Professor Rick Brunson.
"And I'll take with me the memories
"to be my sunshine after the rain.
"It's so hard to say goodbye to yesterday.
"Rest In Power Billy Manes
"Goodbye friend," posted Democratic state Rep. Carlos Guillermo Smith.