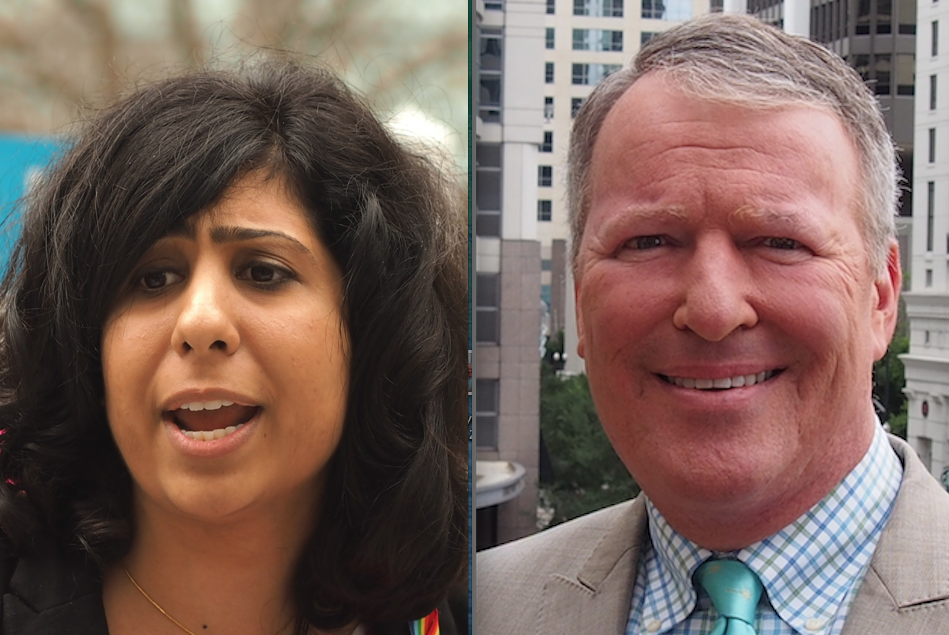 Democratic candidate Anna Eskamani announced she'll be joined by Orlando Mayor Buddy Dyer next week for a special announcement in the House District 47 race, a move most likely to reveal Dyer's endorsement, something that was not a certainty, even among Democrats.
Dyer's a Democrat but he endorsed the Republican in last year's HD 47 race, backing incumbent state Rep. Mike Miller over Democrat Beth Tuura, who, like Eskamani, was further toward the progressive wing of the party than Dyer.
Miller beat Tuura 53-47 in the Nov. 8, 2016, general election, but now is running for Congress, opening the seat that represents central Orange County, including downtown Orlando and Dyer's neighborhood in the College Park community.
Eskamani, an executive with Planned Parenthood, faces Republican Stockton Reeves, a Winter Park businessman with long and deep ties in the Republican Party at all levels.
While it offered no explicit indications that she has won Dyer's endorsement, Eskamani's campaign advisory on next Tuesday's 11:15 a.m. event at Orlando City Hall declares, "Anna will join Orlando Mayor Buddy Dyer at the steps of City Hall for a special announcement about her campaign and candidacy. They will be joined by Orlando City Commissioner Patty Sheehan, along with supporters and constituents from across Florida House District 47.
The campaign advisory also stated that it has raised "nearly $100,000" in campaign donations since she kicked off her campaign in June.