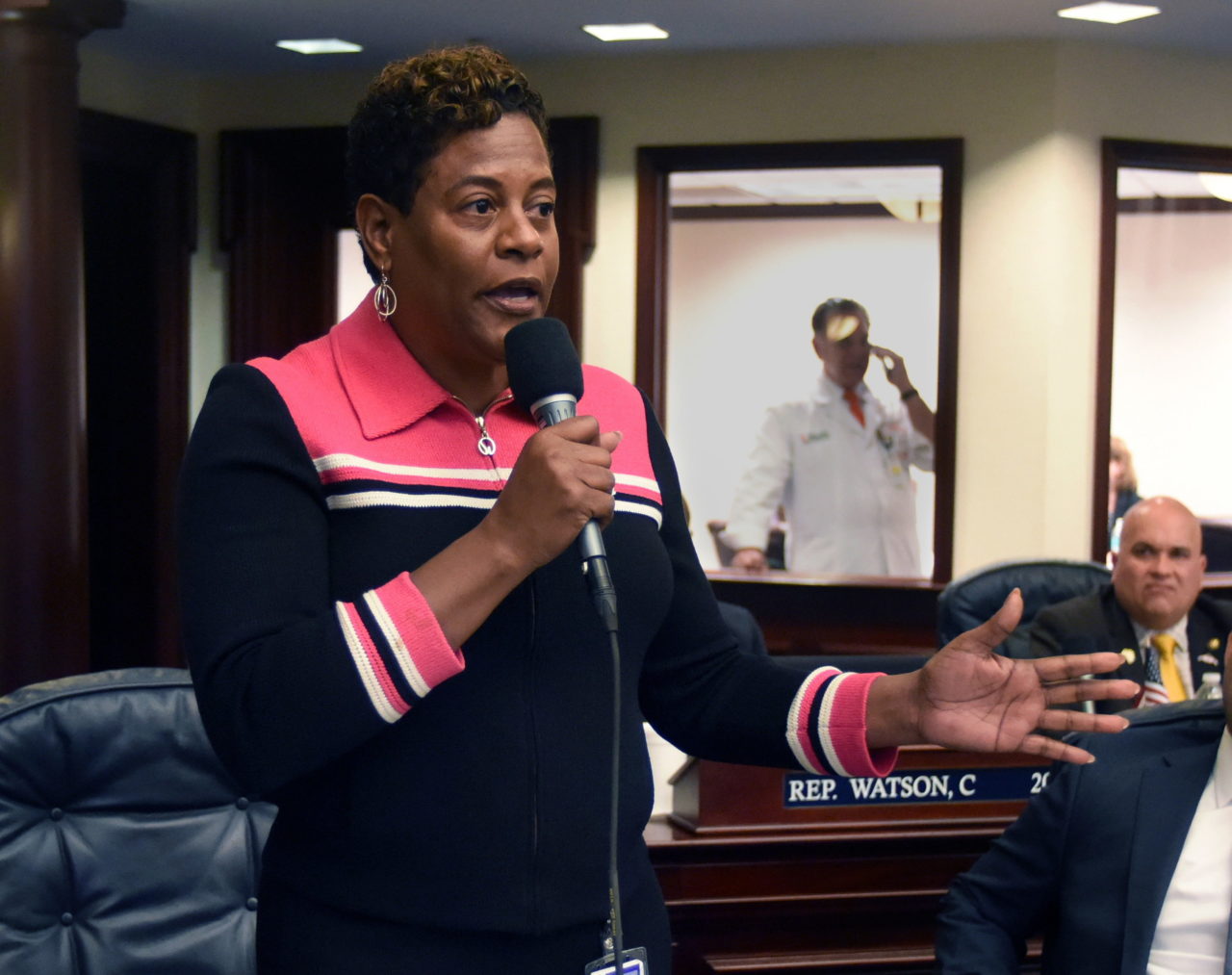 Rep. Kim Daniels was among the myriad Jacksonville politicians at a Wednesday presser promoting an Irma relief fund.
However, she was the only one who had claimed that "prophets" knew that Irma would hit Florida.
"Nothing happens except God reveal it to prophets first," Daniels observed as the death-dealing superstorm enveloped the peninsula.
We asked Daniels about these comments, and her responses were worthy of quotation in full. To sum, she stands by the claim.
"I wouldn't post it on Facebook if I didn't believe it," Daniels said, feet away from where a massive relief fund was being rolled out for the storm she said prophets knew would happen.
"That's for spiritually-minded people," Daniels said, "and you can't explain spiritual things to carnally-minded people. And so if I was in a church, I would talk about the prophetic, but out here it's not in order."
"And I'm sure you won't understand it," Daniels added.
"Because right now, I believe that this is not the proper place, because you often talk about separation of church and state. Right here, we're out here as a community now, and I'm out here in my official capacity as an elected official."
We noted that Daniels had posted the comments to her "State Representative Kimberly Daniels" Facebook page.
"That's fine," Daniels said. "Right now — go to my Facebook if you would like to see exactly what I believe."
We asked Daniels why God would want Irma to hit Florida.
Her response: "You pray and ask God that."
"Put this on note: you do nothing but negative. You're a very negative reporter, and that's why I knew that anything you ask has no good meaning or root," Daniels said.
"Listen, come to church. If you want to ask me questions about God, come to church," Daniels added.
We asked Jacksonville Mayor Lenny Curry, a man of faith himself, about Daniels' theory.
"If you're asking me if I think this was God's will," Curry said, "we have freedom of choice. God's will would be that we always make good choices, and when we deal with a natural disaster we come together as a community and take care of each other."