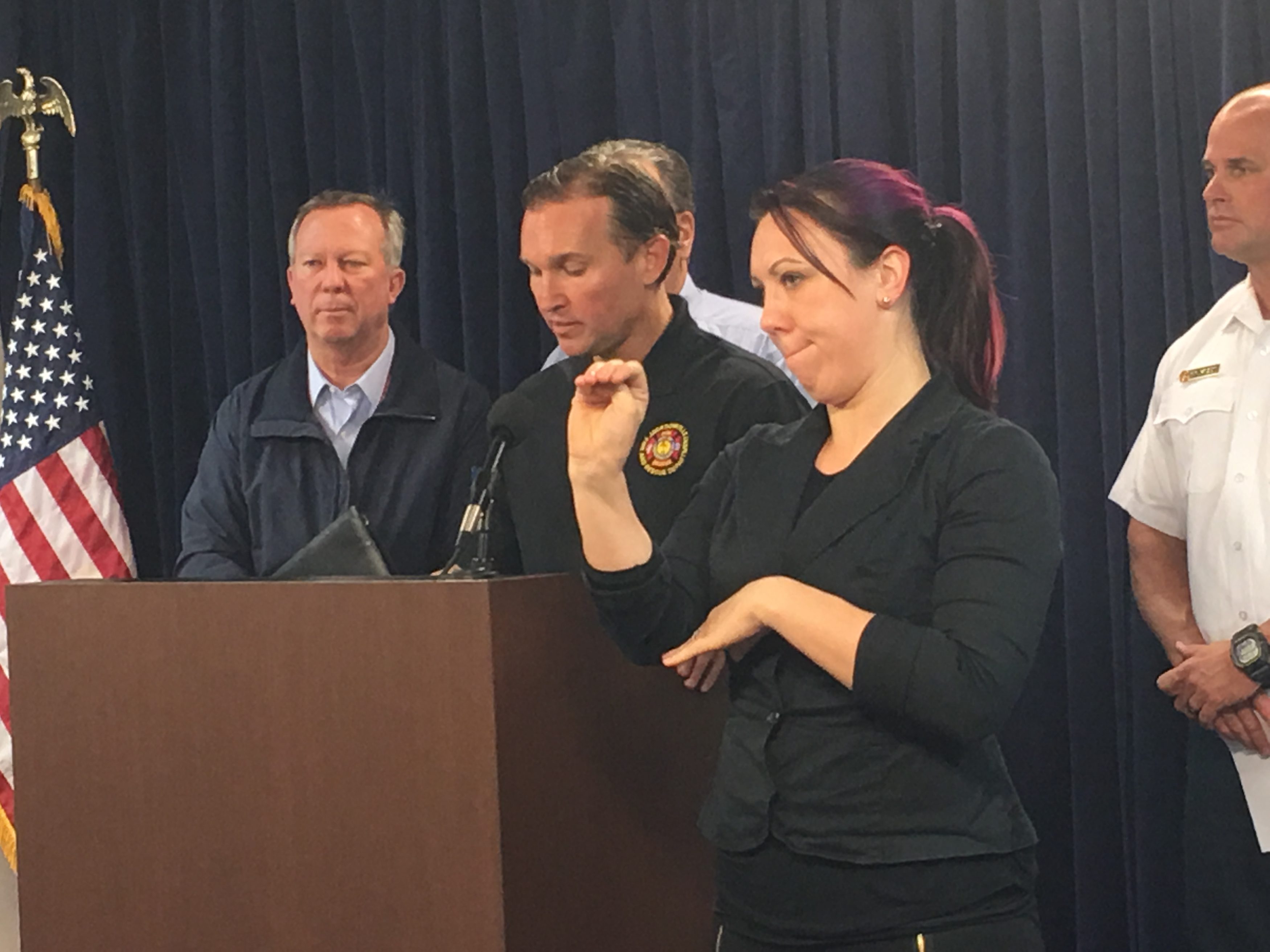 FloridaPolitics.com patched into a call Tuesday involving the Jacksonville City Council and a representative of the Mayor's Office; the hot topic was JEA power restoration.
A representative of the Mayor's Office noted that Curry had been "stern" with JEA CEO Paul McElroy, whose storm restoration efforts seemed to be moving slowly Tuesday. More than 163,000 customers remain in the dark.
Numbers have been trending down since: 108,000 were without power as of Wednesday at 10:30 a.m.. But the question remained: why was Curry "stern" with McElroy and was he satisfied with forward movement in the restoration process?
Curry noted that "power restoration and water" were pressing priorities for sweltering Jacksonville residents, before addressing the substance of a call only FloridaPolitics.com had access to on Tuesday.
"Anytime you are in a situation where you need results, those internal conversations happen. That's just what teams do. You push each other. I'm going to continue to push," Curry said.
The mayor described himself as "frustrated" even as he acknowledged the "men and women out working very hard to restore power … cutting trees and removing them. These folks are putting their own lives at risk to get our power up and running."
"They've made great progress, there's no doubt about that. But if you are without power," Curry said, "you want to understand with great clarity what the expectations are."
"So I'm frustrated that there's not been as much clarity as I would like," Curry said, letting customers know "what to expect" from power restoration timetables.
"If it's going to be today, tell them it's going to be today. If it's not, they may not be happy about it, but tell them it's not going to be today."
Curry has wrestled with JEA issues since he became mayor in 2015, including making then-controversial moves to replace JEA Board members appointed by his predecessor.
Among the problems at the time: talking points prepared ahead of a board meeting, which would greenlight a pay hike for JEA CEO Paul McElroy, whose performance has been under scrutiny in the wake of Hurricane Matthew and Hurricane Irma each knocking more than half the city out of power.