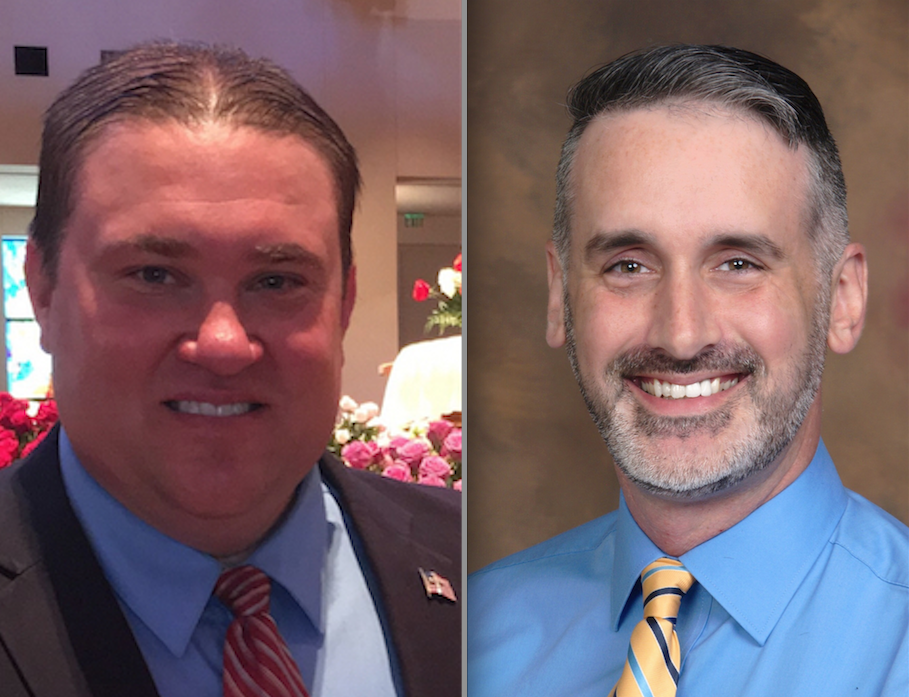 Democratic Paul Chandler withdrew Wednesday from the Oct. 10 special election set for Florida House District 44, making the already heavily-favored Republican nominee Bobby Olszewski even more so.
The move, which caught both elections' and Democratic party officials by surprise, is the latest in the Chandler saga. In the last five weeks his eligibility was challenged  in court, he announced he would resign from the ticket, he changed his mind and indicated he was going to fight the court case and go forward with his campaign, preventing Florida Democrats from getting another name on the ballot. He then went silent, and now has resigned.
This time it is official. A resignation letter from him was posted by the Florida Division of elections Wednesday.  The letter, declaring simply, "I hereby resign as the Democratic candidate in the Florida House of Representatives Special Election for Oct. 10, 2017," was dated last Friday, but the offices have been closed, and it was not posted until Wednesday.
Chandler, a Lake Buena Vista businessman, could not be reached Wednesday for comment.
The Democrats still can pick and qualify a replacement candidate, but she or he would have to run under Chandler's name. They have a week to do so.
Either way, the event creates one more advantage for Olszewski of Winter Garden, a former city commissioner with high name recognition in the district, who won a hard-fought primary battle on Aug. 15, and was priming for war against the underfunded, little-known Chandler, whose standing with his Democratic Party had gone from bad to worse.
The district covers southwest Orange County. Olszewski seeks to succeed former state Rep. Eric Eisnaugle, a Republican who resigned this past spring to take a judicial appointment.
The Orange County Democratic Party has five days to select a replacement candidate, who then would have two days to qualify for the ballot.
If the party decides to do so, and the person qualifies, The Orange County Supervisor of Elections would send notices to absentee voters and post notices in polling places indicating that a vote for Chandler is a vote for the new nominee.
Absentee ballots began going out more than two weeks ago and 267 already have been filled out and returned. A total of 19,935 have been distributed. Anyone who voted for Chandler may have in fact voted for a candidate-to-be-named-later without knowing it.
One Democrat, Dawn Marie Antonis, already has filed to run in HD 44 next year. She said Wednesday she is undecided if she is interested in replacing Chandler.
Orange County Democratic Chairman Wes Hodge said he found out about Chandler's resignation this afternoon when Florida Secretary of State Ken Detzner notified him. Hodge has not heard from Chandler.
Hodge said he is trying to schedule a meeting of the county party's executive committee in the next few days. Nominations would be taken from the floor and voted upon for a new nominee, he said.
"We're also trying to get a list of potential candidates so we can do screening, to make sure we don't have any issues with anyone," he said.