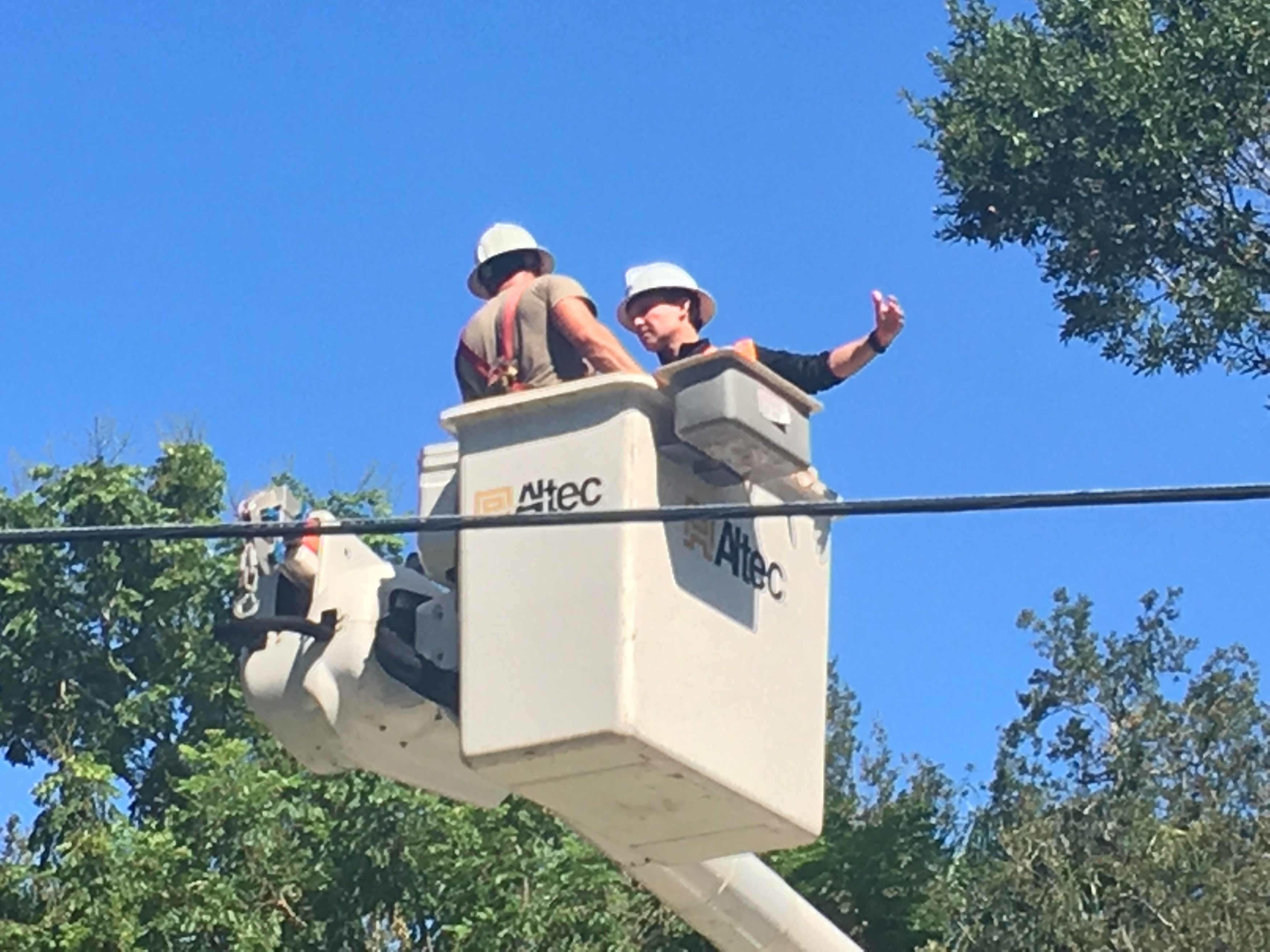 Almost 11 months ago to the day, the JEA Board gave the utility high marks for its performance during and after Hurricane Matthew.
On Tuesday, it was time for an encore performance — as the JEA Board met, with Hurricane Irma on its mind.
After a week in which the Mayor had "stern words" for JEA CEO Paul McElroy about the pace of power restoration, words followed by criticisms from City Council members, one might have expected fireworks.
But as was the case in 2016, tensions that might have existed earlier in the recovery process had been spackled over before the board meeting. The mood on the 8th floor of the JEA Tower was one of bonhomie, with McElroy giving a thumbs up as he entered the room minutes before the meeting, and local politicians all smiles as they entered the space.
Mayor Curry lauded "the effort and the results" of JEA as being "commendable."

"The organization, the men on the ground — they got that done … that said, we can do better," Curry said, wanting a "plan" from management for better interaction with customers in the next "crisis" situation.
Curry referred to numerous stories where customers were led to expect they had power on, only to get home and see that wasn't the case.
"Information that was coming in that wasn't accurate" and "feedback that wasn't accurate" concerned Curry.
Curry noted, in a gaggle after his remarks, that while results were overall favorable (250,000 customers restored in less than a week), that communications with storm-impacted customers needed to be stronger "to ensure information is accurate."
"If you were one of those customers," Curry said about those who were led to believe by corporate communications that they had power, "you're likely still upset."
The problem, added Curry, "needs to be fixed."
Curry, who handpicked the current board months after his election, stands by the "oversight body" that he "picked based on expertise."
That same board gave CEO Paul McElroy a $65,000 bonus last year after Matthew; we asked if McElroy merited a similar consideration this year.
This is, said Curry, not "the time to be talking about a bonus."
Rather, it's time to "finish the job."