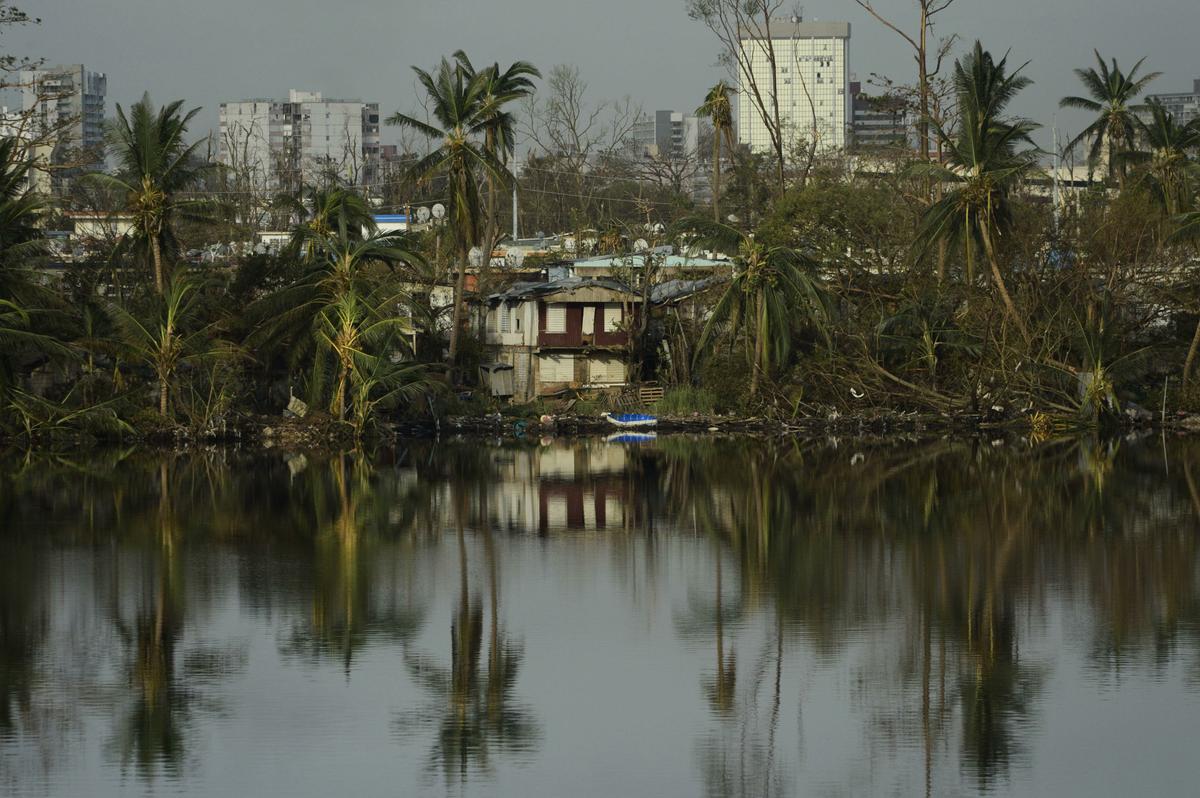 Three state senators from Orlando, Linda Stewart, Victor Torres and Randolph Bracy have sent a letter to Florida's U.S. Sens. Marco Rubio and Bill Nelson to do all they can to help the people of Puerto Rico.
Both Rubio, a Republican, and Nelson, a Democrat, have been highly active on that front.
Rubio is sending his own staff to the island and pledged a second visit soon after touring the Hurricane Maria devastation on Monday.
Nelson took to the Senate floor Tuesday to urge his colleagues to quickly take up and pass an aid package to help those affected by the recent hurricanes in Florida, Texas, Puerto Rico and the U.S. Virgin Islands.
"We need to act with urgency and purpose to aid Puerto Rico in their time of need," Nelson said. "In a crisis, all that matters is saving lives and giving people the resources they need to get back on their feet."
Rubio just visited the island devastated by Hurricane Maria and took to Facebook Live Tuesday to urge help for Puerto Rico, where he said the situation, especially outside San Juan, "is catastrophic." Later he met with Vice President Mike Pence and Puerto Rico Resident Commissioner Jenniffer González and said he would take to the floor of the Senate Tuesday night to "rethink how we can respond" and accelerate aid. He said he would send four members of his staff to San Juan and hoped to return himself in a few days.
Also Tuesday, U.S. Rep. Darren Soto, an Orlando Democrat, took to the floor of the House of Representatives to describe what he called a "humanitarian crisis happening in Puerto Rico and the U.S. Virgin Islands." He called on President Donald Trump  to take immediate action and mobilize all resources possible, and urged Speaker Paul Ryan of Wisconsin to promptly bring forth a FEMA Supplemental Package to include Puerto Rico and the U.S. Virgin Islands.
Stewart, Torres and Bracy, all Democrats, urged a "swift federal response that uses every available tool at the disposal of the federal government."
The request continued, "it is the sole responsibility of America's federal government to provide the necessities of life for millions of its citizens in the hour of their greatest need."
"We request that you use the full weight of your office to ensure the federal government, by utilizing its disaster relief agencies and military logistical capabilities, to swiftly secure the island of Puerto Rico so emergencies supplies and volunteer relief organizations can begin sending much needed supplies and volunteers to support the residents," the trio wrote.
"We further request the federal government prioritize restoring essential services needed for the full operation of all airports, seaports and ground transportation infrastructure, as well as public utility services such as potable water systems, sewer service and electric power generation in Puerto Rico to facilitate the delivery relief supplies."