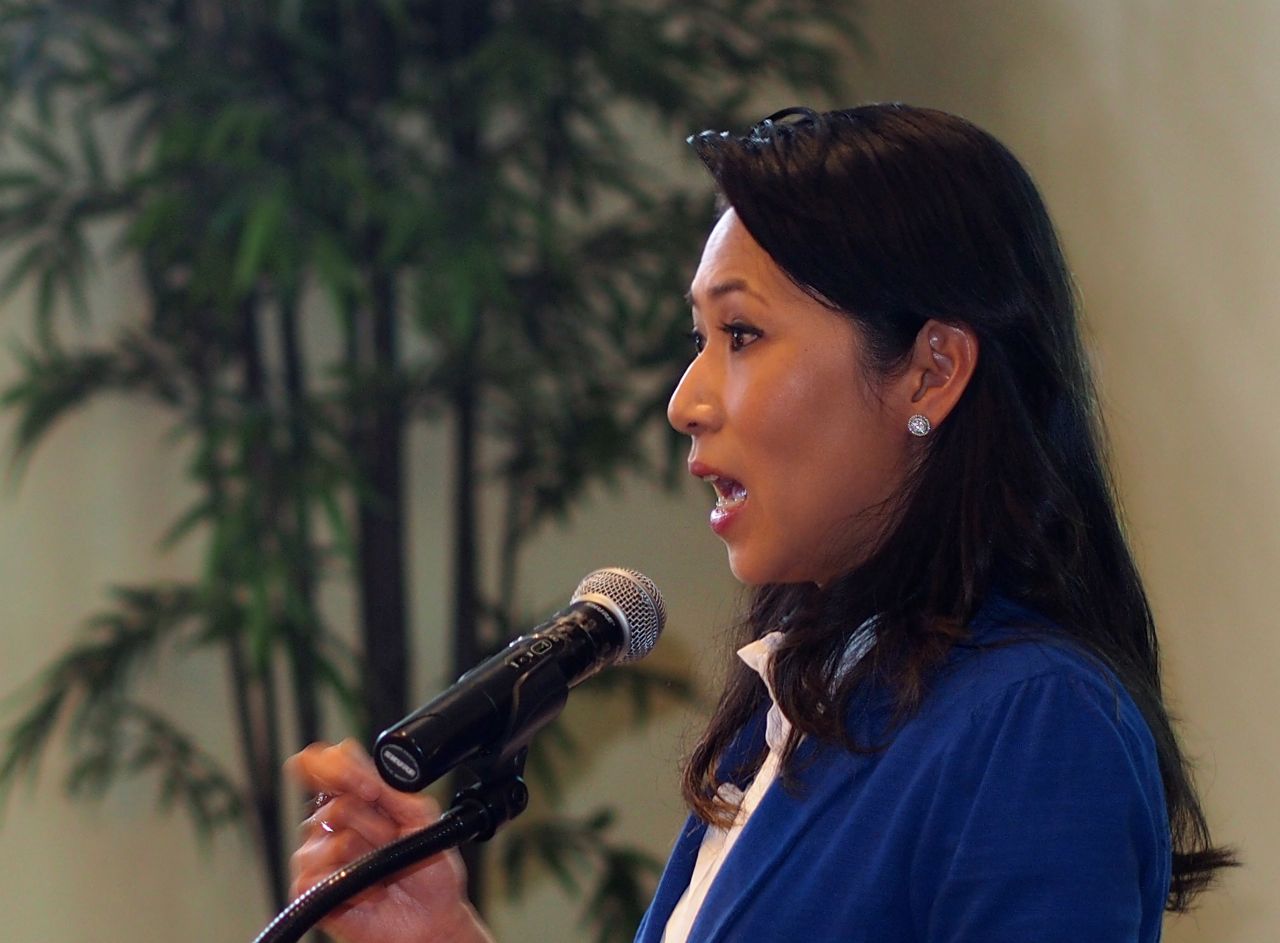 U.S. Rep. Stephanie Murphy, a chair of the Democratic Caucus' National Security Task Force, called President Donald Trump's North Korea rhetoric "reckless" Wednesday. She and other task force leaders sent him a letter urging him to knock it off.
Murphy, of Winter Park, and the other two task force chairs made it clear they recognize that North Korea's "dangerous and destabilizing actions are the root cause of tensions between North Korea and the international community," yet also declared that they believe Trump's "reckless rhetoric and muddled messages to allies have made the problem worse."
Those comments were made in a press release the caucus issued Wednesday, and Murphy repeated them in a Facebook post later.
In the letter itself, Murphy and her fellow chairs U.S. Reps. Seth Moulton of Massachusetts, and Jimmy Panetta of California informed Trump they believe he's making matters worse. The letter also spells out what they believe he should be doing with regards to North Korea, insisting on diplomatic negotiations, while increasing and actually enforcing economic sanctions.
"Nevertheless, we believe your rhetoric in response has been counterproductive, escalating an already dangerous situation."
The letter also told Trump they believe he is mismanaging U.S. alliances with East Asian countries including South Korea, and is failing to fill key staff offices in the U.S. State Department that deal with the Koreas and other East Asian countries, calling the matters "self-inflicted wounds."
The Democratic National Security Task Force chairs' letter advised Trump they believe can chart a course that avoids both "capitulation to or catastrophic war with North Korea."
"Rather than using reckless rhetoric and sending muddled messages to our allies, the U.S. should pursue a comprehensive strategy toward North Korea that consists of economic pressure, strong and steady diplomacy, and credible deterrence and defense," it states.
The Democrats called on Trump to increase and enforce economic sanctions, and enhance diplomatic negotiations, citing, as a role model, President Ronald Reagan's efforts to deal with the Soviet Union.
They also urged him to establish crisis-management channels with North Korea to clarify intentions and minimize the risks of misunderstandings that could lead to war.
"Responsibility for addressing the serious threat from North Korea lies squarely with the Trump administration," Murphy, a former Defense Department intelligence analyst, stated in the news release. "I am concerned by the President's approach to date, which has been characterized more by tough talk than by strong, smart, and steady actions that make our country and our allies safer. U.S. policy toward North Korea should consist of economic pressure, strong and steady diplomacy, and credible deterrence and defense."