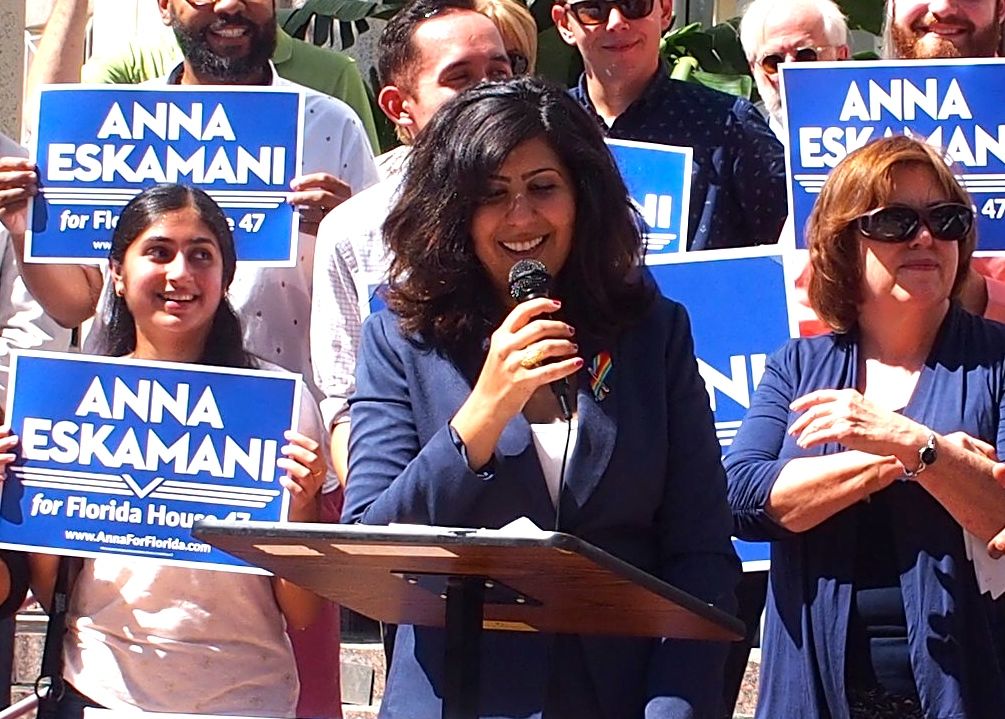 Longtime Orlando civic fixture Dick Batchelor is endorsing Democrat Anna Eskamani in the House District 47 race, her campaign announced Monday.
Batchelor served in the Florida House of Representatives in the 1970s and '80s and since has been both a consultant and lobbyist professionally and an appointee, by both Democrats and Republicans, to numerous civic boards and commissions throughout Central Florida.
"I have known Anna for years, and have always respected her hard work and tenacity. She is a fearless leader who cares deeply about our community," he said in a news release issued by Eskamani's campaign. "As a former state legislator, I cannot think of someone better to represent us. I am proud to endorse Anna V. Eskamani for Florida House District 47 and will do my part to help her win."
Eskamani, an Orlando-based executive with Planned Parenthood and community activist, faces Republican Stockton Reeves, a Winter Park businessman and longtime Republican supporter.
The district covers much of north and central Orange County including downtown Orlando. Republican incumbent state Rep. Mike Miller is running for Congress, rather than for re-election.
"Both Dick and his wife Andrea have played pivotal roles in shaping and serving Central Florida. Dick's support of my candidacy speaks to the intergenerational movement we are building and I am honored to have him standing by my side as we pave our path to victory in November 2018," Eskamani said in the news release. "As Democrats we must unite our voices and say enough is enough. We will stand together — say what needs to be said and we will do what needs to be done. And we will not stop until we have secured the promise of freedom for everyone."