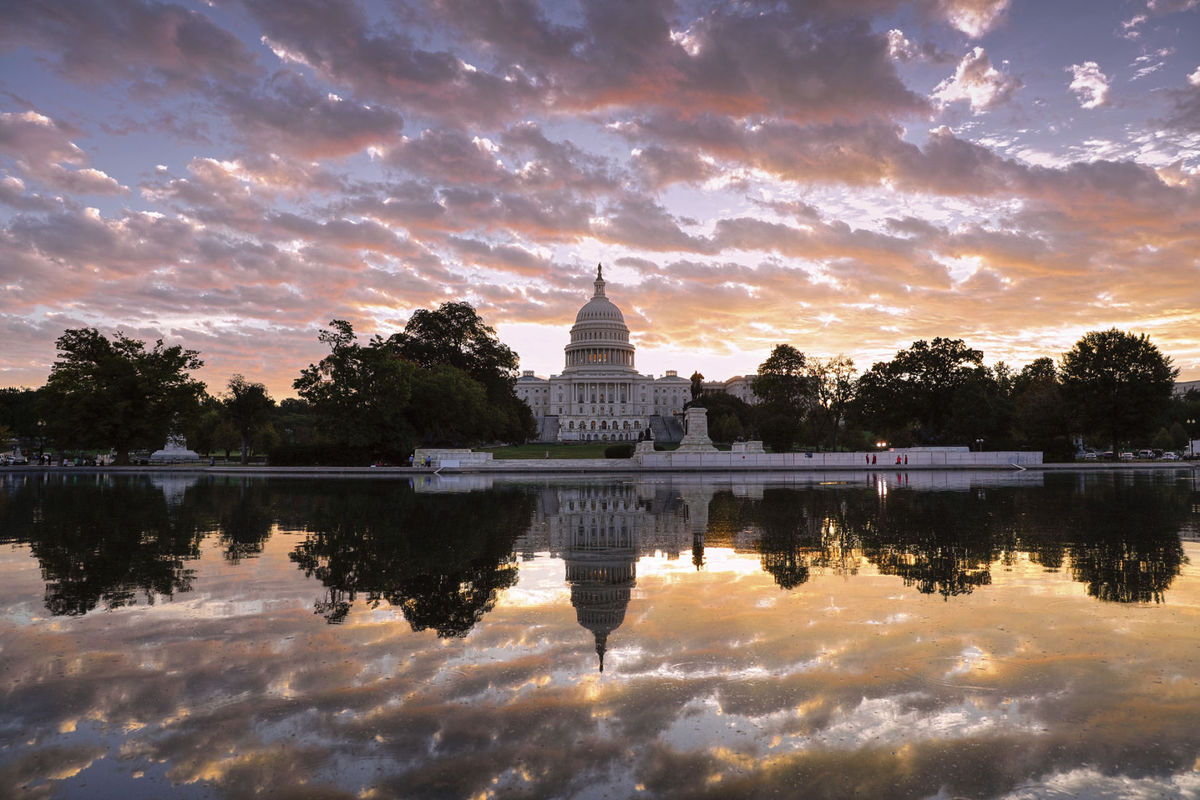 With few exceptions, delegation members raise significant 3Q funds
With all of the third quarter campaign finance reports in, the delegation members show mixed results. Among House members, 14 raised at least $100,000 and 20 have at least $200,000 cash on hand.
Democratic Sen. Bill Nelson, seeking a fourth term, brought in $1.8 million. After spending about $600,000 he has $6.3 million in the bank.
Palm City Republican Brian Mast had the best quarter among House members, raising $411,183. He spent nearly $295,000 and is left with $981,000 in the bank.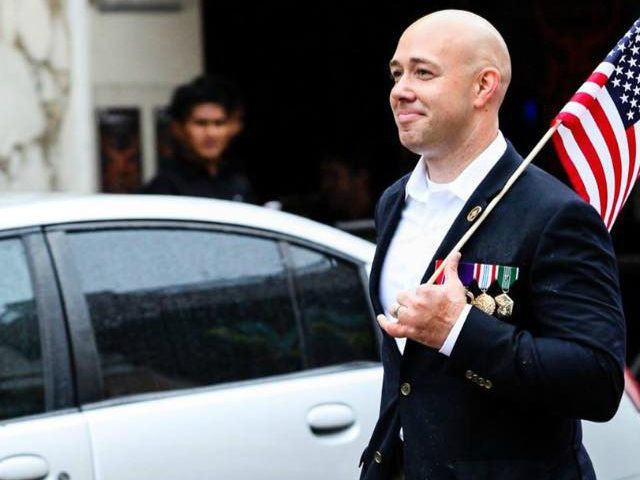 St. Petersburg Democrat Charlie Crist had the second-best quarter, raising more than $348,000. With nearly $1.5 million in the bank, he joins Ponte Vedra Republican Ron DeSantis, Sarasota Republican Vern Buchanan, and Kendall Republican Carlos Curbelo as those with war chests exceeding $1 million.
West Palm Beach Democrat Lois Frankel has $981,000 cash on hand.
The third quarter figures for the entire delegation are below.
Senate:
– Bill Nelson – $1,795,110 – $624,564 – $6,310,843
– Marco Rubio – $200,773 – $277,228 – $58,838 ($267,847 Debts Owed)
Congress:
– Matt Gaetz (R – CD 1) – $97,379 – $51,867 – $195,558
– Neal Dunn (R – CD 2) – $151,090 – $87,178 – $338,258
– Ted Yoho (R – CD 3) – $192,625 – $31,598 – $318,031
– John Rutherford (R – CD 4) – $79,000 – $55,287 – $146,044
– Al Lawson (D – CD 5) – $36,457 – $37,894 – $97,768
– Ron DeSantis (R – CD 6) – $41,815 – $33,810 – $1,682,189
– Stephanie Murphy (D – CD 7) – $312,552 – $115,858 – $700,664
– Bill Posey (R – CD 8) – $110,250 – $33,619 – $578,603
– Darren Soto (D – CD 9) – $83,838 – $28,570 – $222,318
– Val Demings (D – CD 10) – $53,984 – $47,188 – $122,238
– Daniel Webster (R – CD 11) – $54,175 – $32,927 – $67,543
– Gus Bilirakis (R – CD 12) – $93,017 – $88,607 – $281,621
– Charlie Crist (D – CD 13) – $348,014 – $38,370 – $1,431,138
– Kathy Castor (D – CD 14) – $100,691 – $59,043 – $642,712
– Dennis A. Ross (R – CD 15) – $136,450 – $99,758 – $269,595
– Vern Buchanan (R – CD 16) – $149,684 – $79,285 – $2,056,627
– Tom Rooney (R – CD 17) – $34,600 – $25,677 – $119,188
– Brian Mast (R – CD 18) – $411,183 – $294,054 – $921,255
– Francis Rooney (R – CD 19) – $20,375 – $112,041 – $220,419 ($450,000 Debts Owed)
– Alcee Hastings (D – CD 20) – $70,530 – $59,834 – $252,063
– Lois Frankel (D – CD 21) – $106,490 – $58,325 – $981,976
– Ted Deutch (D – CD 22) – $108,966 – $95,956 – $290,393
– Debbie Wasserman Schultz (D – CD 23) – $260,086 – $168,907 – $308,254
– Frederica Wilson (D – CD 24) – $34,510 – $16,090 – $419,964
– Mario Díaz-Balart (R – CD 25) – $185,916 – $53,601 – $881,152
– Carlos Curbelo (R – CD 26) – $289,911.47 – $149,554 – $1,352,301
– Ileana Ros-Lehtinen (R – CD 27) (Retiring) – $0 – $38,223 – $177,445
Nelson puts hold on Trump nominee after citrus funding nixed
Both Florida Senators asked the White House and their colleagues in Congress for more aid to help Florida's battered citrus industry. Reports indicate Hurricane Irma damaged as much as 75 percent of Florida's citrus crops.
Going in, Rubio was pessimistic the money would come right now. When it didn't, Nelson was angry enough to play the legendary tit-for-tat game with President Donald Trump.
Nelson's office announced Thursday that he is placing a U.S. Senate hold on Russell Vought, Trump's nominee to be Deputy Director of the White House Office of Management and Budget. A hold is one of the Senate's arcane procedures that allows a single senator to delay a confirmation or other action due to come before it.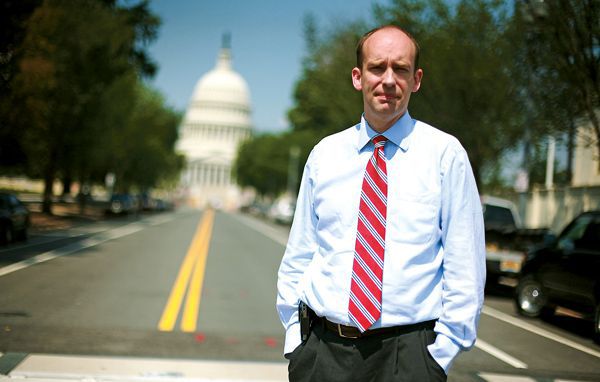 Reports indicated Trump called some key senators last week asking them not to vote for Nelson's amendment, which included the citrus funds, in last week's disaster relief package. The funds are expected to come sometime in November, but Nelson is gaining some leverage with his action.
"I'm disappointed that the president has nixed the money for Florida's citrus growers," Nelson said in a statement. "He said it would be included in a November supplemental instead. So, I just put a hold on one of his nominees to make sure we get this money, as promised."
Rubio child tax credit plan approved by Senate
Florida's junior senator believes that tax reform is now possible thanks to the Senate's 51-49 vote on a $4 trillion budget last week. He was not as optimistic before the senators adopted a proposal from Rubio and Utah Republican Mike Lee to expand the Child Tax Credit for lower-income families.
"It has to happen. (Tax reform) won't pass without it," Rubio said on the Senate floor last week. Despite the emphasis on tax reform, "people will actually pay more," without increasing the credit.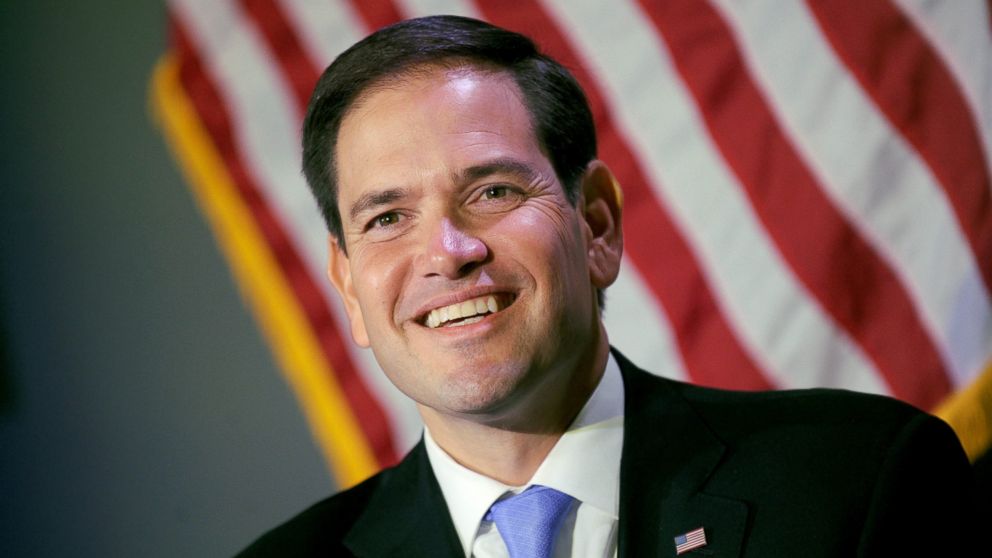 On Thursday, the Senate unanimously passed the Rubio-Lee plan as part of the package that now goes to the House for approval. Republicans now have an item to counter the claims that tax reform and tax cuts only benefit the wealthy.
"Today's passage of the Rubio-Lee child tax credit amendment is another step toward meaningful tax relief for working American families," Rubio said in a statement. "It has become increasingly expensive to raise children in the 21st century, and this bipartisan measure ensures that we are on track to invest in our families and future American taxpayers."
Rubio, Nelson seek larger federal share for Irma cleanup
Both Florida senators are asking President Donald Trump to increase the federal cost share for recovery operations necessitated by Hurricane Irma. The main issue is the massive amounts of debris that remains weeks after the hurricane.
The senators wrote to Trump asking him to raise the federal cost share from 90 percent to 100 percent, citing the substantial costs local governments are already incurring.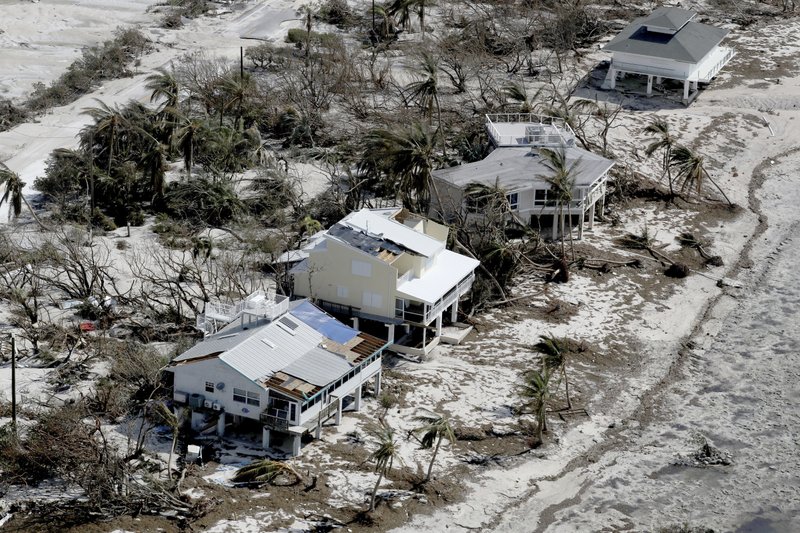 "Recognizing this enormous undertaking and the financial burden it will place on our state's communities, the requested cost share would provide Florida with financial assistance needed to clear up the significant debris still scattered across the state," they wrote. "As work continues across the state to repair damages to homes, schools, businesses, and other communal spaces, we ask for your continued support in providing the financial assistance necessary to repair and restore our state."
Debris removal has been a sore spot in South Florida. Last week, Weston Democrat Debbie Wasserman Schultz continued her criticism of Gov. Rick Scott for the state's role in the cleanup.
Assignment editors
Sens. Rubio and Michael Bennet of Colorado will join with the St. Baldrick's Foundation — the largest private funder of childhood cancer research grants — for a luncheon briefing at noon Wednesday, Oct. 25, in the U.S. Capitol Visitor Center, Center Side, Room SPC-212-10 in Washington D.C. The senators will act as honorary Congressional hosts for a variety of panels discussing advances in immunotherapy and pediatric oncology research, and the challenges and opportunities in drug development and treatment.
In August, the Senate passed the Research to Accelerate Cures and Equity (RACE) for Children Act, which will provide children battling cancer with more innovative and promising treatment options. Rubio and Bennet introduced the legislation earlier this year.
Members of the media interested in attending can RSVP before the event here.
Gaetz introduces resolution condemning UNESCO
The first-term Republican from Fort Walton Beach wants to make it clear, if it was not already, that the United States government is not happy with the United Nations' well-known cultural arm. He has introduced a resolution condemning the United Nations Educational, Scientific and Cultural Organization (UNESCO) citing an anti-Israel bias within the organization.
"I rise today to support our friend and ally Israel and to stand for the obvious proposition that Israel, the Jewish people, have an ancient connection to the city of Jerusalem," Gaetz said on the House floor following a UNESCO resolution that described Jerusalem as 'occupied Palestine.' "Today, I'm introducing a resolution reaffirming the connection of the Jewish people to the city of Jerusalem and condemning UNESCO's attempts to punish and delegitimize Israel."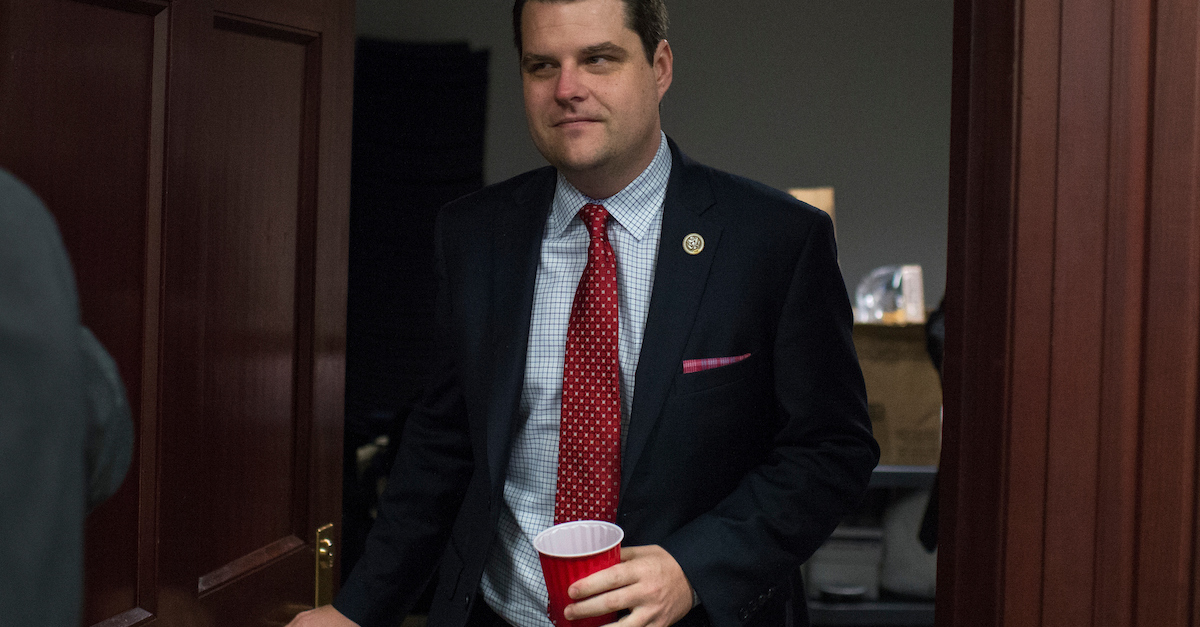 Gaetz was joined in the Senate by Texas Republican Ted Cruz, who cited the necessity to "reaffirm our commitment to stand unshakably with Israel." Before UNESCO's action, Cruz revealed he and Miami Republican Ileana Ros-Lehtinen directly appealed to the agency not to take its latest effort, but to no avail.
Several delegation members joined the bipartisan effort including Democrats Ted Deutch, Lois Frankel, Alcee Hastings, and Debbie Wasserman Schultz. Republicans included Gus Bilirakis, Carlos Curbelo, Ron DeSantis, and Ted Yoho.
"The anti-Israel agenda at some United Nations agencies is toxic and has been allowed to continue for too long," said Ros-Lehtinen.
The Trump administration announced two weeks ago that the United States would pull out of UNESCO. Israel quickly followed suit.
Sources: DeSantis soon to join governor's race
The race for governor could be about to pick up another big name. Sources tell Florida Politics the Ponte Vedra Republican spent the summer discussing the governor's race with donors.
There has also been a shift in online presence: DeSantis2016.com is now being redirected to RonDeSantis.com.
Likewise, the tagline on the new website speaks to a new emphasis: "Ron DeSantis for Florida." As does a change in imagery, with lifeguard towers replacing Capitol Hill-style graphics.
And a noticeable uptick in online activity on Twitter: @RonDeSantisFl.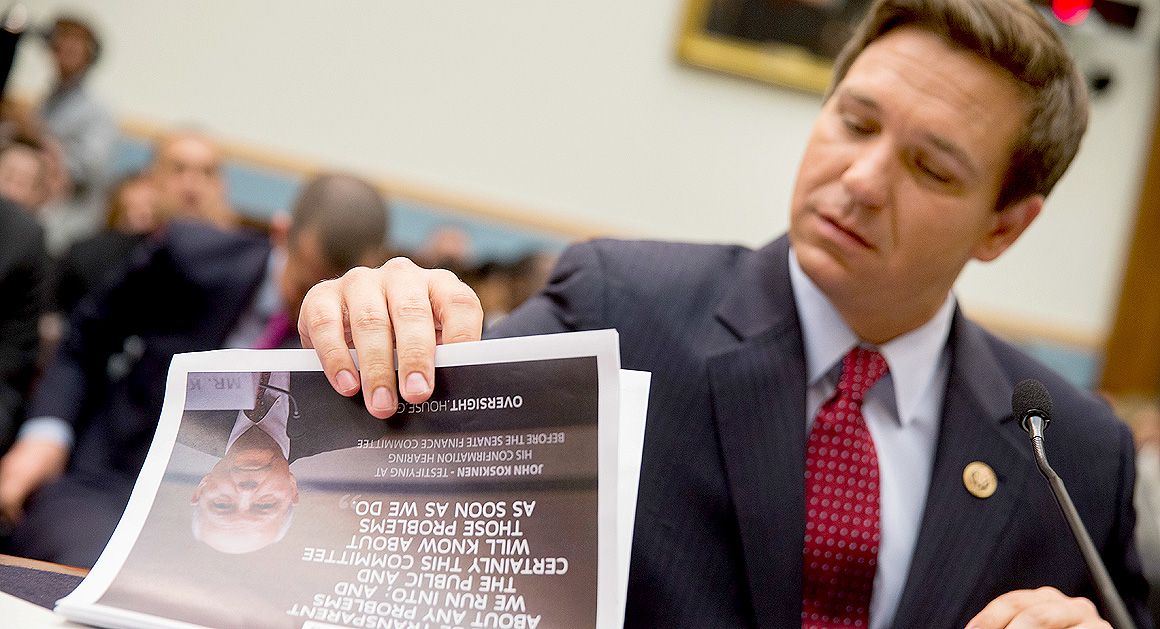 Time is of the essence for DeSantis' launch, which looks likely to be in November; on the GOP side of the ledger, fundraising is already fast and furious.
Per the Tampa Bay Times, state Sen. Jack Latvala raised over $800,000 in his first month in the race — with Agriculture Commissioner Adam Putnam still the clubhouse leader, with $19.19M raised thus far between committee cash and money in the campaign account.
Meanwhile, House Speaker Richard Corcoran raised $4.4M — with $3,9M on hand (and he's not officially announcing anything in this race until after the Legislative Session).
Adding more credence to the Congressman's plans is the third quarter fundraising report. Over the past three months, he did not put a lot of effort toward soliciting federal dollars for a re-election to Congress.
Despite sitting on the second-largest war chest among delegation members ($1.68 million), DeSantis collected only $41,815 for his Congressional re-election between July 1 and September 30. Only Naples Republican Francis Rooney and Miami Gardens Democrat Frederica Wilson raised less, though neither is expected to receive any serious challenge to their re-election bids.
House passes Murphy small business bill
The Winter Park Democrat joined with California Republican Steve Knight to pass a bill designed to help small businesses gain access to federal funds for the research and development of new products. The Small Business Innovation Research and Small Business Technology Transfer Improvements Act passed the House unanimously.
"As someone who advised startups in the private sector, I know entrepreneurs need capital to get their ideas off the ground," Murphy said in a statement. "My bill will help small high-tech businesses in central Florida and across the country develop cutting-edge products that both grow the economy and advance our national security interests."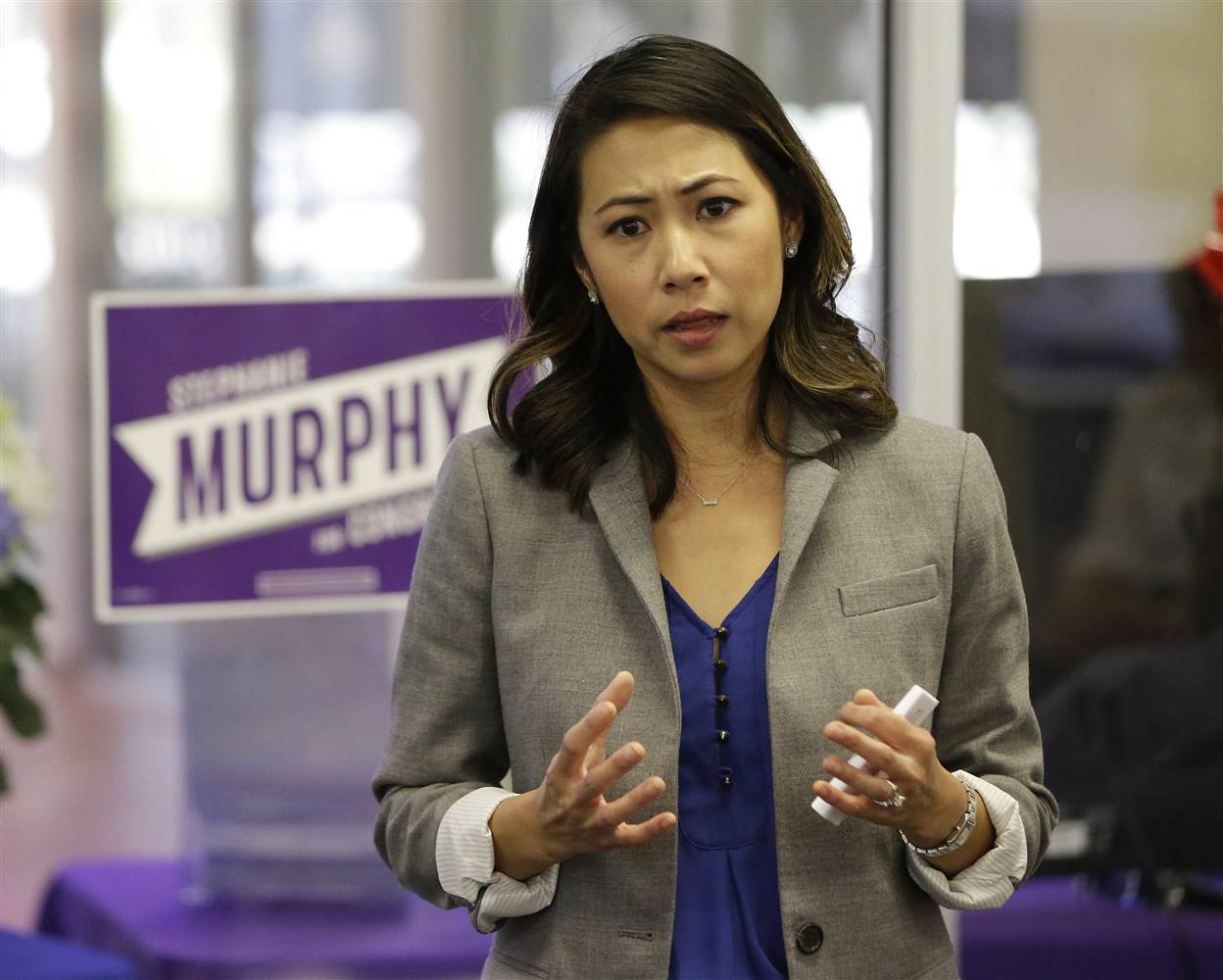 The Knight-Murphy bill makes improvements to the Small Business Innovation Research (SBIR) program and the Small Business Technology Transfer (STTR) program, which are coordinated by the Small Business Administration. Under these programs, individual federal agencies — like the Department of Defense, the Department of Energy, the Department of Health and Human Services, and NASA — make awards to small, technologically-advanced businesses.
Small businesses then use this funding to research and develop products that support important national priorities and can be sold on the commercial market. This bipartisan bill seeks to streamline the process for small businesses that receive these awards, which will help them bring their products to market and achieve commercial success.
Murphy also authored an amendment to the bill that was accepted unanimously when the legislation was approved by the House Small Business Committee in June. The amendment requires participating federal agencies to take additional steps to educate small business owners and entrepreneurs about these programs and to encourage them to apply for funding.
Buchanan cheers DHS anti-terrorism action
The Republican from Sarasota was among those pleased with the decision by the Department of Homeland Security to screen the social media posts of foreigners visiting the United States. The action is similar to legislation Buchanan sponsored in 2015 in conjunction with Arizona Republican Sen. John McCain to require such screening for all foreigners seeking to enter the country on a visa.
"As terrorist threats continue to evolve, so too must our policies to safeguard our country," Buchanan said when he introduced the proposal. "We need every tool to protect Americans — and a key component is vetting all avenues of communication."
For the last two years, Buchanan has urged the federal government to monitor social media posts of foreigners visiting the U.S. He used the example of New Jersey bomber Ahmad Rahami, who made no secret — via social media posts — of his admiration for Osama bin Laden.
"Radical Islamist jihadists use the internet and social media sites to communicate, fundraise, and recruit," Buchanan said. "It's time to fight fire with fire. To win on the digital battlefield, mandatory social media screening is required."
Wilson seeks apology from Kelly
Nearly a week after it began, the nationwide firestorm involving the Miami Gardens Democrat, President Trump and Chief of Staff John Kelly continues. After vowing not to say any more about the telephone call between President Trump and the widow of slain soldier La David Johnson, Wilson is now demanding an apology from Kelly.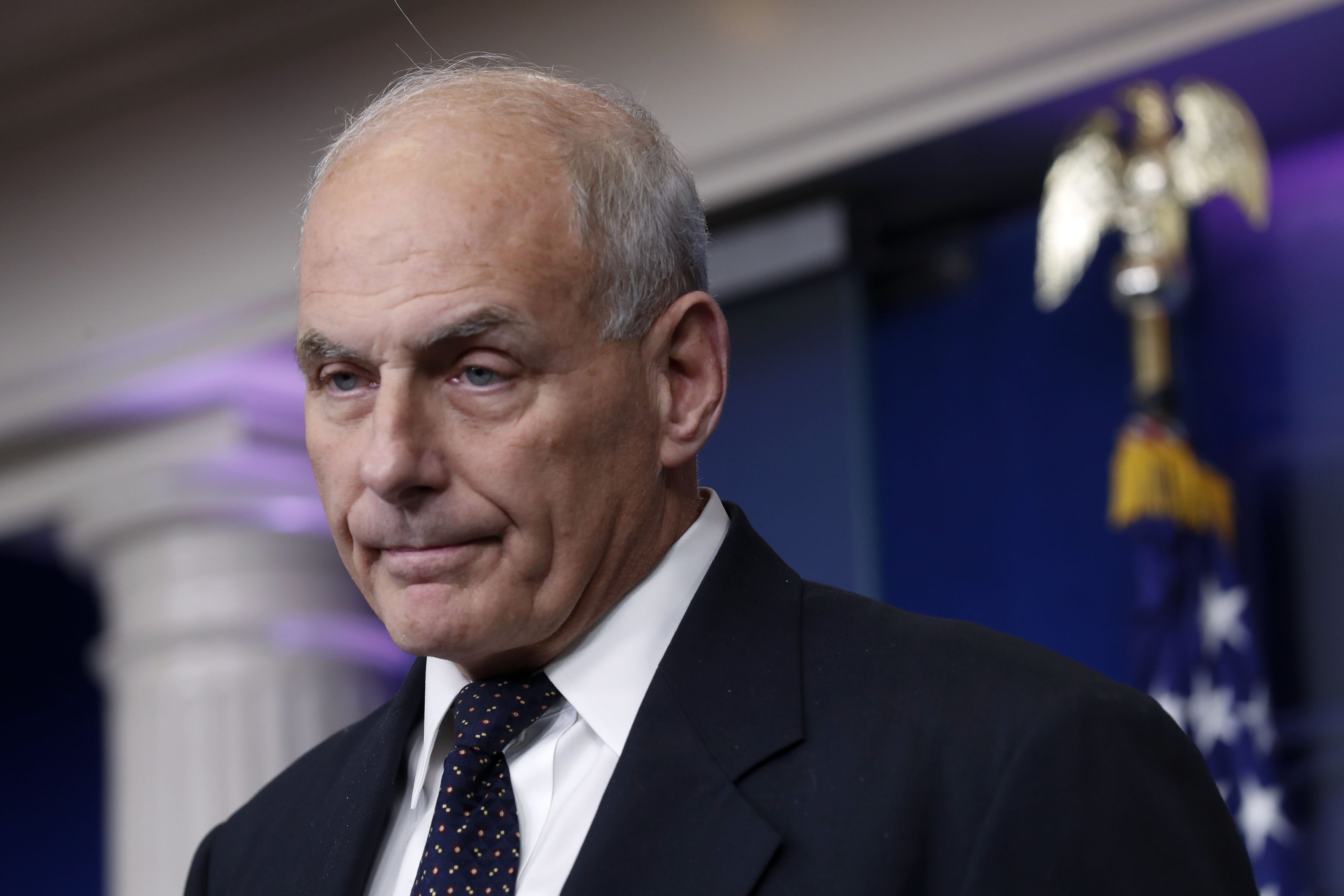 "The Congresswoman will not be making any further comment on the issue because the focus should be on helping the grieving widow and her family heal, not on her or Donald Trump," her spokesperson said Thursday.
That same day, Kelly offered a defense of Trump's telephone call to the soldier's widow, but misstated Wilson's words at a 2015 ceremony opening a new FBI field office. He also referred to her, though not by name, as "an empty barrel."
"Not only does he owe me an apology, but he owes an apology to the American people," Wilson said Sunday on MSNBC. She referred to Kelly as a "puppet of the president."
The White House is still sticking with Kelly and the "empty barrel" comment."
Efforts to repeal flawed drug enforcement bill stepping up
President Trump is looking for a new drug czar after Pennsylvania Republican Congressman Tom Marino withdrew his name from consideration after a 60 Minutes piece shed light on 2016 legislation that provided unintended consequences. Marino sponsored the Ensuring Patient Access and Effective Drug Enforcement Act of 2015, which was designed to "improve enforcement efforts related to prescription drugs diversion and abuse."
Instead, the 60 Minutes piece revealed the act weakened the Drug Enforcement Administration's power to investigate bulk shipments of prescription opioids. As the furor grew, Marino pulled his name.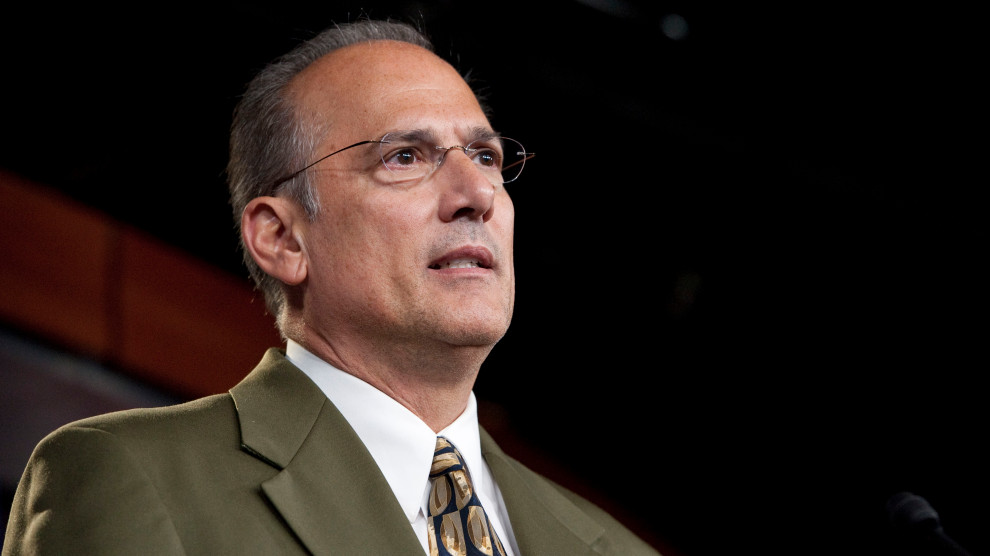 Attempts are still underway to blame the law's co-sponsors in both the House and Senate, but that will not be a simple task. Among the House co-sponsors were two Democrats and four Republicans, including Gus Bilirakis from Palm Harbor.
Utah Republican Orrin Hatch was the Senate sponsor. The four co-sponsors included Republicans Rubio and Louisiana Republicans David Vitter and Bill Cassidy. Rhode Island Democrat Sheldon Whiteside was the other.
Both chambers passed the bill either by unanimous consent or voice vote. It was signed into law by President Barack Obama on April 19, 2016.
Those directly involved are understandably quiet on the matter, but a move to repeal the law is already underway. Both the House and Senate have repeal bills on file with co-sponsors currently consisting mostly of Democrats.
None of the delegation is currently among them.
Florida CFO: Families about to take big hit from health care tax
Critics have repeatedly warned that President Trump's desire to end federal subsidies to insurance companies will cause premiums to rise for millions of Americans. Florida Chief Financial Officer Jimmy Patronis is warning of another potential hit to Floridians' wallets that only Congress can fix.
In a letter to the delegation, Patronis warns that the Federal Health Insurance Tax, set to be implemented on January 1, 2018, could "significantly raise rates" on Floridians in the public and private sector. Those increases would come due thanks to a $22 billion first-year impact nationwide and a 10-year jolt of $267 billion.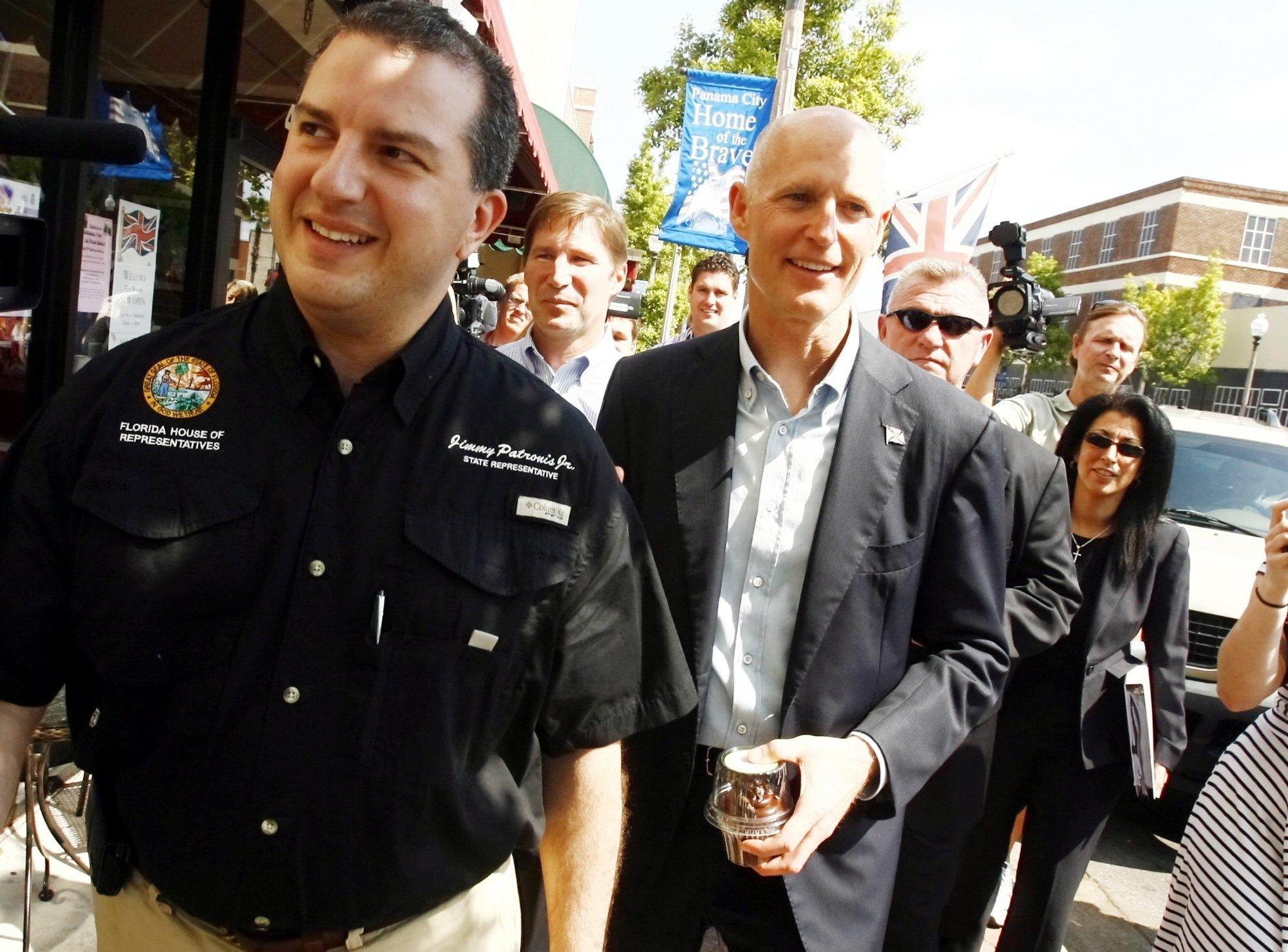 "Florida alone faces a $1.7 billion overall increase in 2018 health care premiums," he wrote. "Florida's state workforce covered by the state-sponsored health plan can expect a $188 annual increase for individual coverage, and families can expect to pay an additional $518 in 2018."
Patronis noted that the impacts have not yet been felt due to a moratorium on allowing the tax to take effect. The good news was the delay "lowered policyholders' premiums by three percent," but the bill is now coming due unless Congress acts.
"Florida families cannot afford to bear the burden of this tax, and they demand nothing less than your full attention on this crucial issue," Patronis said.
Bush 41: I would have sung if asked
On Saturday, the 5 living former presidents gathered in College Station, Texas for a fundraiser and concert to benefit One America, the organization established to assist victims of this year's hurricanes. In addition to the former chief executives, pop superstar Lady Gaga entertained those in attendance.
She described it as "an honor to be here. Thank you so much for coming together in such compassion. I feel very, very honored and humbled.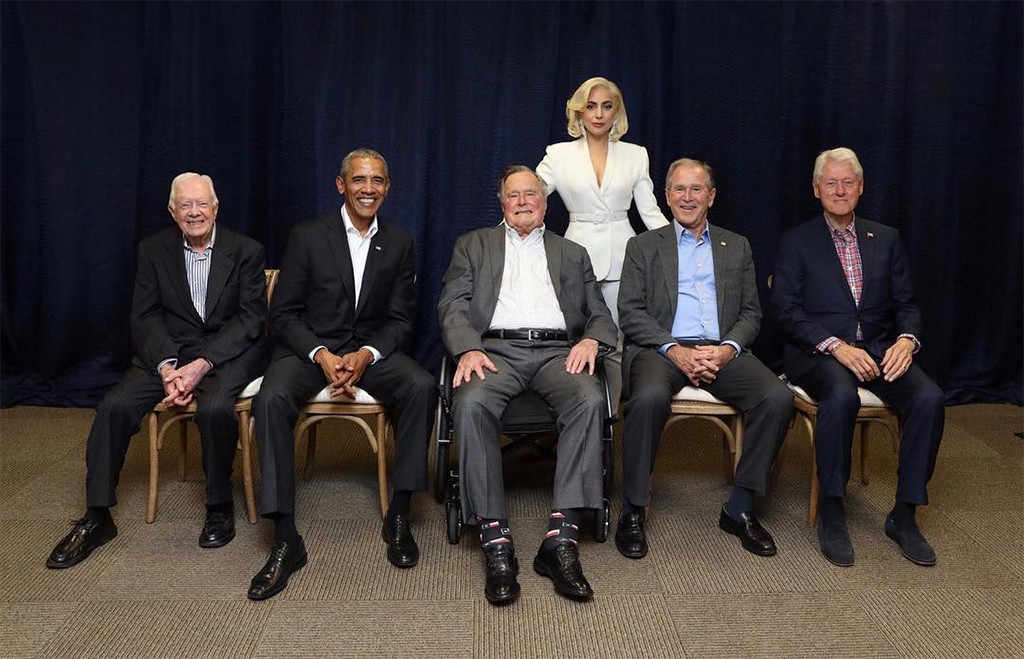 The elder statesmen in attendance were 93-year-olds George H.W. Bush and Jimmy Carter. Bill Clinton, George W. Bush and Barack Obama rounded out the select group.
While the event raised significant donations and the entertainment was enjoyed by those on hand, the elder Bush later indicated he was willing to do more.
"I would have sung with Lady Gaga if asked," he said.