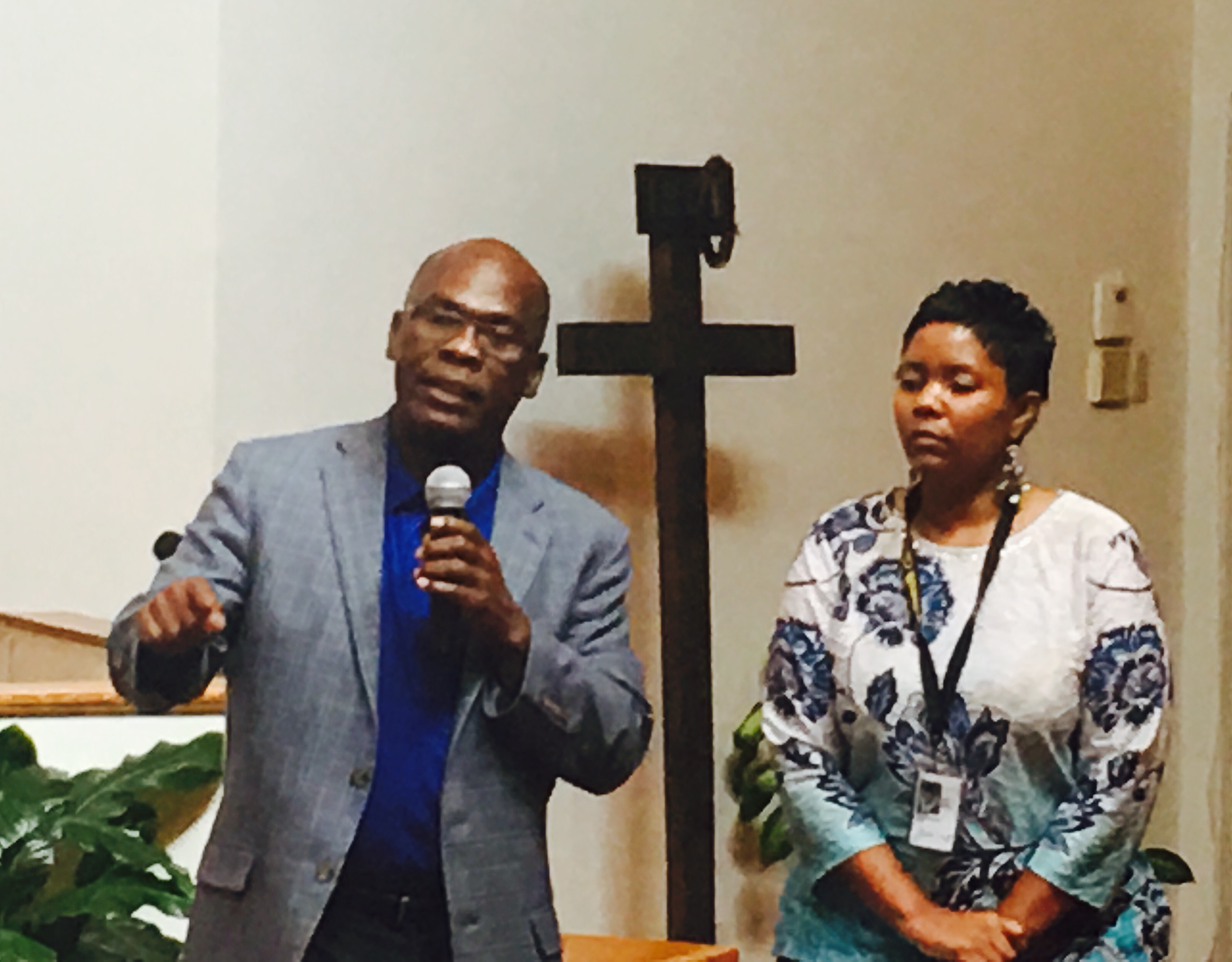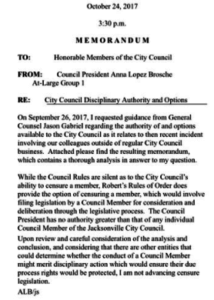 Despite a memo from the city's general counsel saying that censure could be pursued by two Jacksonville City Councilors after their confrontation with Jacksonville Sheriff's Officers, Council President Anna Brosche ruled against it Tuesday.
"Other entities," such as a local or state ethics commission, could impose discipline, Brosche wrote in a memo.
Thus ends a two-week exploration of censure by the Council President, which some critics caviled privately would have been a risky move against two political allies.
Potential censure was floated two weeks ago, in the wake of a highly publicized and highly charged confrontation between Councilors Reggie Gaffney and Katrina Brown and police officers after a Council meeting last month.
Weeks ago, Gaffney walked back an attempt to leverage his power as a Councilman to check the officers who pulled him over for driving around on a tag he reported stolen.
However, Brown — who accused officers of racial profiling when she arrived at the scene — has yet to apologize. And has no plans to.
In response to the incident and the aftermath, Council President Anna Brosche requested "options" from the General Counsel, including what authority Council has, and expects them at the next Council meeting.
"The question is around censure — is it an option for Council," Brosche said two weeks ago.
Two weeks later, that's a resolved question regarding the two members of the powerful Finance Committee, two Democrats who crossed party lines and helped to provide the decisive margin in Brosche's election over Democrat John Crescimbeni.
And now, "other entities" are left to explore the issue.
An ethics complaint against at least one of the Council members may have been filed. However, the Jacksonville Ethics Commission won't confirm or deny such, and there are no plans to take up either Councilor's case at the Ethics Commission's Wednesday meeting.
Brosche summed up the memo in Tuesday evening's meeting, without mentioning the name of either potentially censured Councilor.
Brosche noted that an "investigative committee" would have to be set up; from there, a "trial" would be needed, as part of this "lengthy process."
"The nineteen Council members were all elected by citizens and serve by the pleasure of those citizens," Brosche said, noting that the Council President has no special prerogative regarding "censure legislation."