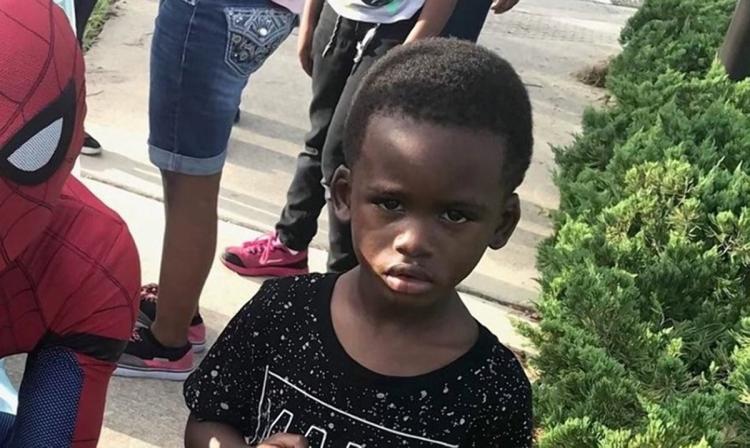 On Sunday night, three-year-old Amari Harley went missing from a birthday party in a Jacksonville park.
His body was found in an underground septic storage tank in that park the next day, a tank normally topped by a "heavy rubber lid screwed down," as Jacksonville Mayor Lenny Curry put it Tuesday
Questions have come in bunches since for Curry other city officials. And many of those questions, Curry said Tuesday, have no answers.
"Fault" in this case, said Curry, was still being assessed, and it would be "irresponsible to speculate" who was too blame.
"If mistakes were made," Curry added, he will "ensure accountability."
Questions remain, of course, including about the set up itself. Bruce Park in Arlington is an older park, one of many in the city.
And Harley's death, it will be argued soon enough, might have been avoided if he'd lived near a park where holes in the ground were properly secured and fenced off.
Jacksonville has many infrastructural issues, of course. From drainage issues in Riverside and Avondale and San Marco to potholes in roads throughout the city to superannuated septic tanks in the Northwest Quadrant, the situation has been dire.
Of course, most of those infrastructure issues don't involve a young child, dying.
During remarks to the press Tuesday, Curry spoke of "neglected infrastructure all over the city," adding that Tuesday was "not the time to point fingers" at past administrations.
"Major infrastructure issues," such as road resurfacing and public safety vehicle problems, "have been festering for years."
"It's time to invest and renew," Curry said, in the city's park system.
District Councilwoman Joyce Morgan, in whose district Harley died, also spoke to the infrastructure issues when asked, expressing confidence in the City Council's resolve to solve them.
"This Council has always talked about lack of infrastructure," Morgan said, and Harley's death is a "reminder that the Council shouldn't forget" these issues.
The city's capital improvement budget has increased in Curry's three years in office, up to $131M this year.
Pension reform, which kicked in in October, closed the city's financially ruinous defined benefit plan to new applicants. And the city was able to affect $141M of savings of general fund money in the new budget, as the closing of the plans came with a restructuring of debt and a funding source via a future sales tax.
However, the city's needs are great.
Jacksonville's Chief Administrative Officer Sam Mousa noted in a budget hearing last summer that the city could use a $400M capital improvement budget.
The city has predicated its strategy historically on growth and expanding the tax base, and expectations are that — as long as the economy keeps growing — the city can absorb the impact of promised pay raises and address capital needs.
Mayor Curry's campaign, in addition to addressing an erosion in public safety presence on the streets, also messaged heavily on the infrastructural angle, as seen during campaign discussion of the Liberty Street Collapse of 2015.
The neglected downtown span buckled and collapsed, and Curry pointed to that issue as emblematic of the failures of the then-incumbent Mayor.
"I would ensure our roads and infrastructure are up to the standards that the residents of Jacksonville both expect and deserve," Curry vowed.
Curry, of course, is popular now, with no real chance of losing a re-election bid.
As the story of Amari Harley illustrates, however, Jacksonville's infrastructure crisis extends a lot farther than Liberty Street.
And resolving issues created by decades of deferred maintenance will be a generational struggle for Jacksonville's political class.