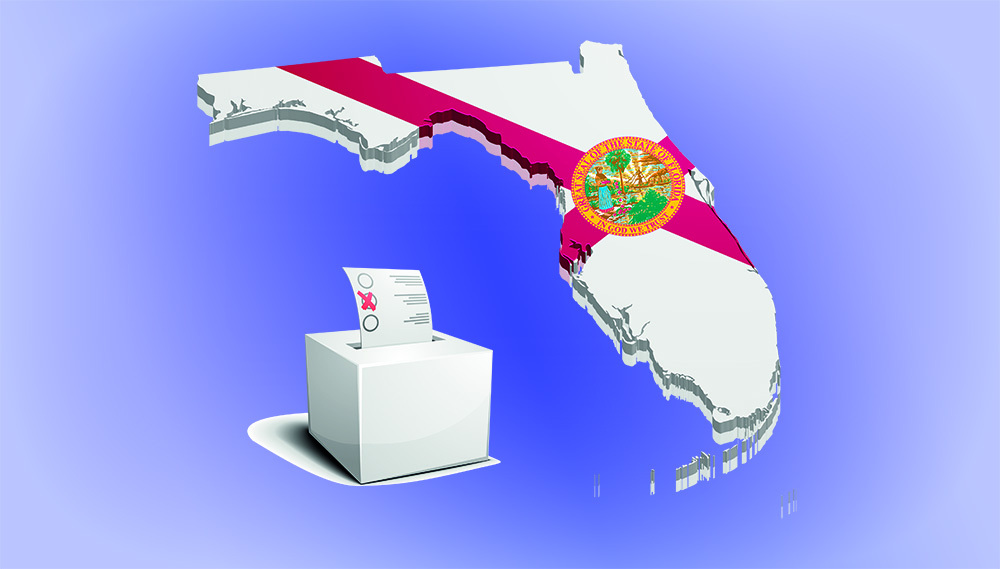 What I'm about to say won't go down easily for the most dedicated Florida Democrats. They are the ones who believe they are on a holy quest in 2018 to rescue the state from Republican rule. Passion has never been a problem for those folks, but they keep losing statewide elections and I have a theory why: Maybe Republicans care more.
I'm serious.
I'm not talking about those who were dedicated enough to attend the party's statewide conference over the weekend in Orlando. Yes, they care deeply and they'll work hard, but what about everyone else — starting with the many thousands who don't vote in non-presidential years?
Despite a considerable statistical advantage in the number of registered voters in Florida, Dems have lost five consecutive races for governor. Republicans control both chambers of the Legislature and have lost only one statewide election – Alex Sink beat Tom Lee for chief financial officer in 2006 – in this century.
Why?
Since 1998, when Jeb Bush won the first of his two terms as governor, less than half of the state's registered voters cast ballots in three of those five cycles. In 2014, Republican Rick Scott beat Charlie Crist by about 64,000 votes in a race with just 50 percent voter turnout.
More than 75,000 of those who did cast ballots that year didn't vote in the governor's race.
The turnout is much higher in presidential election years.
This exercise in simple statistics isn't designed to put readers to sleep, but rather to point out the problem Democrats have in convincing apathetic voters that these off-peak races are kind of important.
It starts with facing truths that will be unpleasant for them.
Democrats fuss about the Tea Party influence that put men like Scott and U.S. Sen. Marco Rubio in power, but never seem to acknowledge the ground-level work done by those supporters. Tea Party people sweat the small stuff, regularly showing up at forums, local government meetings, civic rallies and so on.
They especially seem to show up on election day, and that seems to tip the balance in low-turnout years.
Democrats were out-flanked by Republicans on state house and senate elections, allowing Republicans to gain complete control of the agenda. Dems have rightly complained gerrymandering is part of that, but that happened because they were asleep at the wheel in the first place.
They have allowed Republicans to dictate the conversation on issues like guns, schools, Medicaid expansion, and so on. When Democrats do have their turn at the mic, their response generally is "Republicans, bad!" They seemed to be caught flat-footed by Scott's simplistic "Let's Get To Work" campaign in 2010, almost as if they believed no one would be dumb enough to vote for him.
How'd that work out?
It would also help if they nominated more dynamic candidates at the top of the ticket (which is why I suspect many hope attorney John Morgan gets in the race). Most Democratic gubernatorial candidates in the last several cycles have acted like they were campaigning in a library, using their indoor voice.
U.S. Sen. Bill Nelson essentially told fellow Democrats over the weekend that it's their patriotic duty to rescue Florida and the nation from Republicans.
Well, OK.
Judging by the plummeting approval ratings for President Trump, a lot of people would agree with what Nelson said at the Democrats' state conference at Disney's Coronado Springs Resort.
"The Republican Party will have to answer to the path that they've chosen," Nelson told party members. "Then it's our responsibility, not just to criticize them, not just to criticize the president; it's our responsibility not only as Democrats but as Americans to do what we can to right the ship."
Bold words, especially from a candidate who likely will be in the fight for his election life next November. But he was speaking to people who are already convinced. The Democrats' problem is making enough other people care.