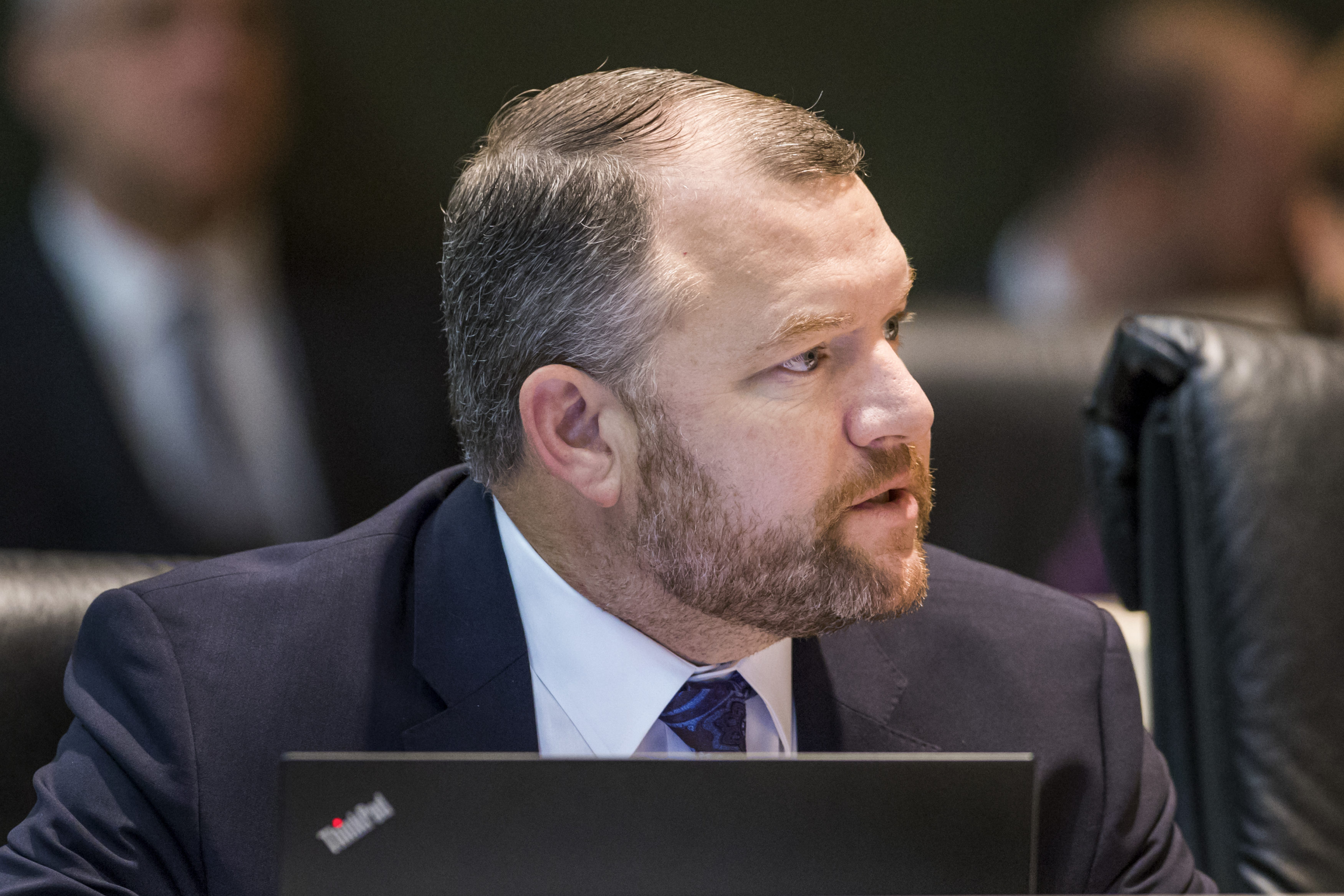 Sen. Jack Latvala on Monday asked to be relieved of his chairmanship of the chamber's Appropriations Committee, a request that Senate President Joe Negron quickly obliged.
Until further notice, Fleming Island Republican Rob Bradley is Senate budget chief. Bradley did not immediately respond to a request for comment.
"I understand that you are in the process of hiring an independent, third party to conduct an investigation regarding the anonymous allegations made against me in a recent news article," Latvala, a Clearwater Republican, wrote in a memo to Negron that was released by the Senate.
On Friday, POLITICO Florida reported that Latvala had sexually harassed six women who work in the legislative process. He quickly followed with a Friday night statement that he "unequivocally den(ied) the allegations."
Still, the news dealt an uppercut to the longtime senator and Republican gubernatorial candidate, with House Speaker Richard Corcoran piling on by calling for Latvala's resignation.
Negron has ordered an investigation into Latvala, asking "anyone with information regarding today's report to confidentially come forward to the General Counsel's Office."
Latvala, who turned 66 on Friday, said it was "hard to confront anonymous accusers … and I find it interesting that these anonymous complaints have only come forward after I began my campaign for governor."
In Monday's missive to Negron, he "request(ed) that you permit me to temporarily take a leave of absence from my role as Chair of the Committee on Appropriations until this matter is resolved … I look forward to defending myself against these untruthful allegations and believe I will be fully exonerated."
You got it, Negron said.
"While the independent, third-party investigation regarding Senator Latvala is pending, I believe it is in the best interest of the Senate for another Senator to temporarily serve as Chair of the Senate Committee on Appropriations," Negron said in his own memo to senators.
"Senator Latvala's other responsibilities in the Senate will remain unchanged," Negron said. "Accordingly, effective immediately, I am making the following Committee Chair Assignments: Committee on Appropriations, Sen. Rob Bradley; Appropriations Subcommittee on Transportation, Tourism and Economic Development: Sen. Wilton Simpson."
Before "making these decisions, I consulted with President Pro Tempore (Anitere) Flores," he wrote. "She has determined that she can best serve the Senate by remaining Chair of the Committee on Banking and Insurance, Chair of the Appropriations Subcommittee on Health and Human Services, and Vice Chair of the Committee on Appropriations."