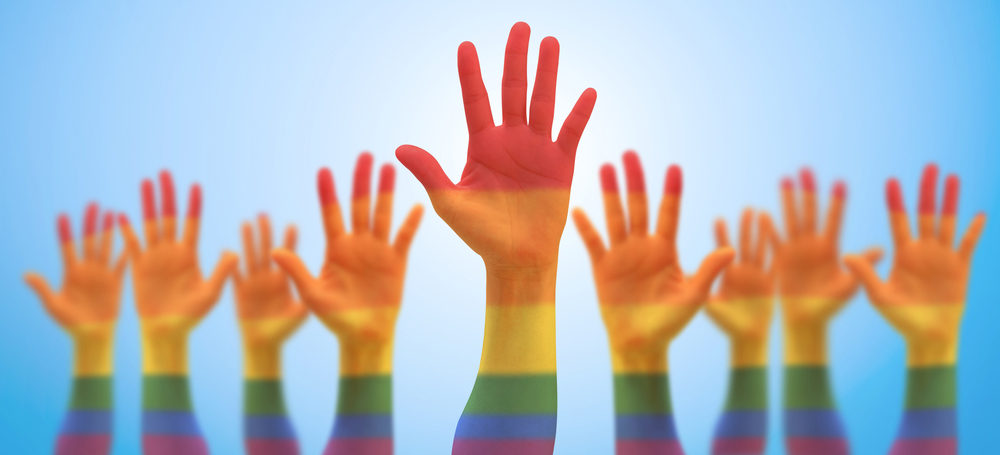 Darryl Rouson reintroduced the Competitive Workforce Act in the Senate Thursday, a bill that seeks to ban discrimination statewide based on sexual orientation and gender identity.
The St. Petersburg Democrat said the legislation makes clear that LGBTQ discrimination will no longer be tolerated in Florida housing, employment, and accommodation decisions.
The bill, SB 66, and its House companion, HB 347, comprise the Competitive Workforce Act.
Sen. Jeff Clemens first introduced the bill, before he resigned in October after news broke of his affair with a lobbyist.
While the moral argument for the Act is apparent, Rouson's news conference carried pro-business undertones.
Florida Competes, an organization supporting the bills, had previously warned the lack of a statewide LGBTQ discrimination ban could cost Florida a potential $5 billion investment and 50,000 high-paying jobs expected to accompany Amazon's new headquarters.
"(Workplace discrimination) is also an economic issue," Rouson said, acknowledging Amazon's HQ2 quest. He said that when Amazon surveys Florida's cities, the corporation will factor inclusivity into its assessment.
"It's time for state law to reflect long-standing business practices," Rouson said. He added that 60 percent of Florida cities and counties already have enacted provisions similar to those in the Competitive Workforce Act.
Sen. Linda Stewart, an Orlando Democrat, cited both Orlando and Orange County as having similar anti-discrimination laws in place and said they should be "extended throughout the state."
Rep. Carlos Guillermo Smith, an openly gay Orlando Democrat, said the issue is "personal" for him, having attempted multiple times, both as an advocate and lawmaker, to pass statewide LGBTQ anti-discrimination laws.
Smith also provided an economic argument for the bill. He juxtaposed the Act with taxpayer-funded incentive programs like Enterprise Florida, claiming anti-discrimination provisions are a tax-free way to attract businesses.
Also in attendance at the news conference were faith-based organizations Florida Clergy United, Faith in Public Life and Rev. R.L. Gundy, who is known in Jacksonville for supporting similar anti-discrimination initiatives.
Rev. Joe Parramore, co-coordinator of Florida Clergy United, pointed out the inconsistency between Florida's constitution — part of which is inscribed at the Capitol rotunda — and the lack of Florida's anti-discrimination laws.
"As a member of the community of faith," Parramore said. "What concerns me most about in that Preamble is the line that says 'can guarantee equal civil, and political rights to all.'"
Rouson said 18 other states have similar nondiscrimination provisions. Because of Florida's exceptionally diverse population, he said, the anti-discrimination ban is "long overdue." Rouson also said he is working with Ocala Republican Sen. Dennis Baxley, chair of the Government Oversight & Accountability, to ensure the bill passes its next stop in his committee.
Last year's version of the initiative, Rouson said, picked up sponsorship from 44 percent of the Legislature — a number that he anticipates will increase this year.
"This year, we expect (sponsorship) to go further," Rouson said.